Red Arrow Studios Int'l picks up global rights to CBC's Plan B remake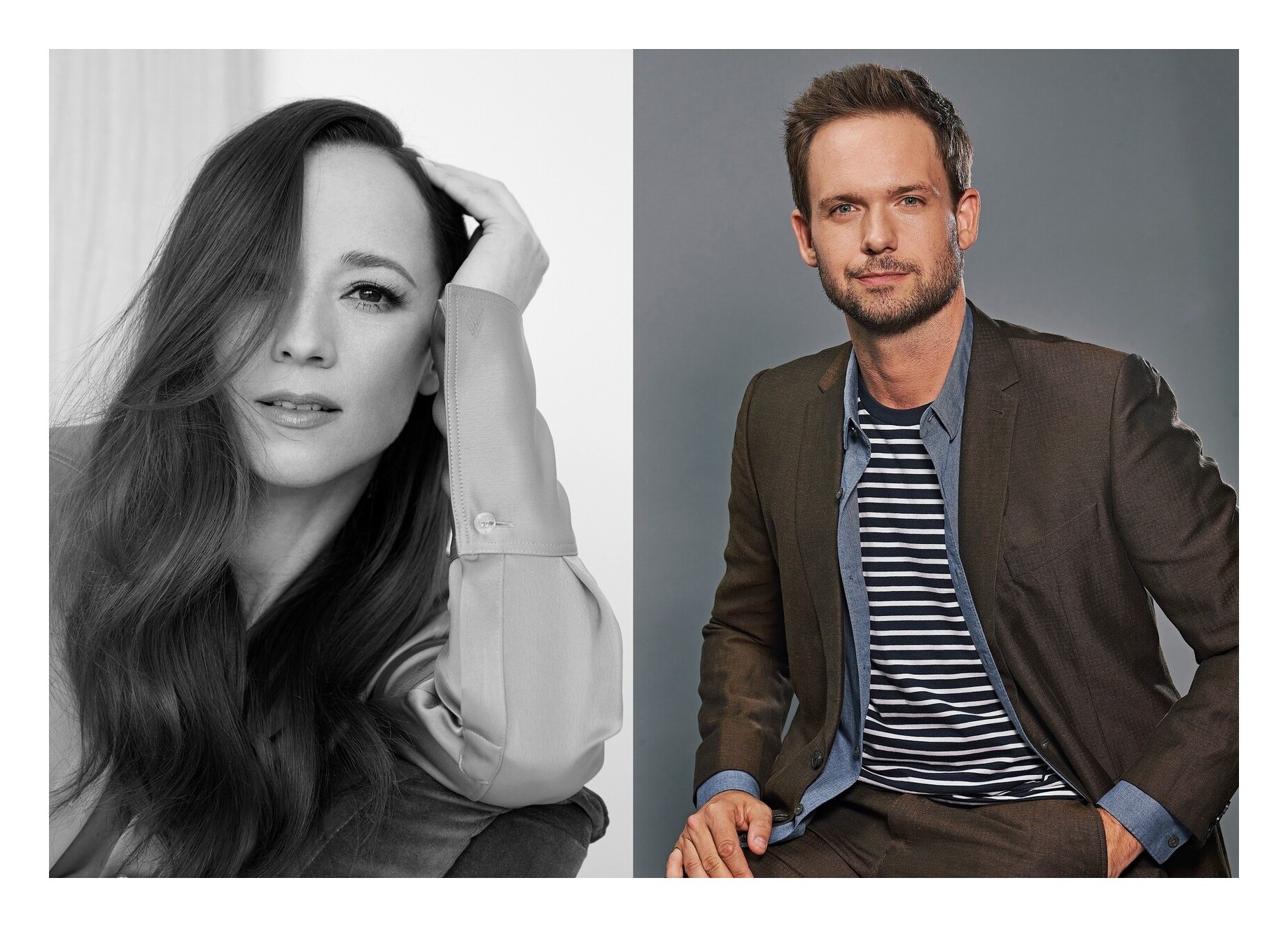 Produced by Montreal's KOTV, the English-language version of the Radio-Canada anthology series stars Patrick J. Adams and Karine Vanasse.
German distributor Red Arrow Studios International has secured global distribution rights to the English-language version of KOTV's anthology Plan B.
The 6 x 60-minute series is a remake of KOTV's French-language anthology of the same name, where an individual employs a mysterious agency to return them to the past. It was recently commissioned by CBC for its winter 2023 broadcast lineup, with Patrick J. Adams (Suits; pictured right) and Karine Vanasse (Cardinal; pictured left) attached to star.
The original series' creators Jean-François Asselin and Jacques Drolet have penned the remake alongside Lynne Kamm.
The format has already been adapted in France and Belgium, while KOTV is currently in production on a fourth season of the original French-language version for Radio-Canada.
Red Arrow holds the tape and format rights to Plan B, with the first three seasons added to its scripted slate for MIPTV in April. Rodrigo Herrera Ibarguengoytia, senior scripted acquisitions and coproductions manager at Red Arrow Studios International, said the format has "the flexibility to be adapted into a variety of different genres – from romance to crime to family drama – and resonate with a wide audience in any territory," in a statement.
KOTV recently hired former CBC & Radio-Canada Distribution exec Mia Desroches to lead the company's international distribution strategy for its English and French-language content.