Polaris to open Fantasia International Film Festival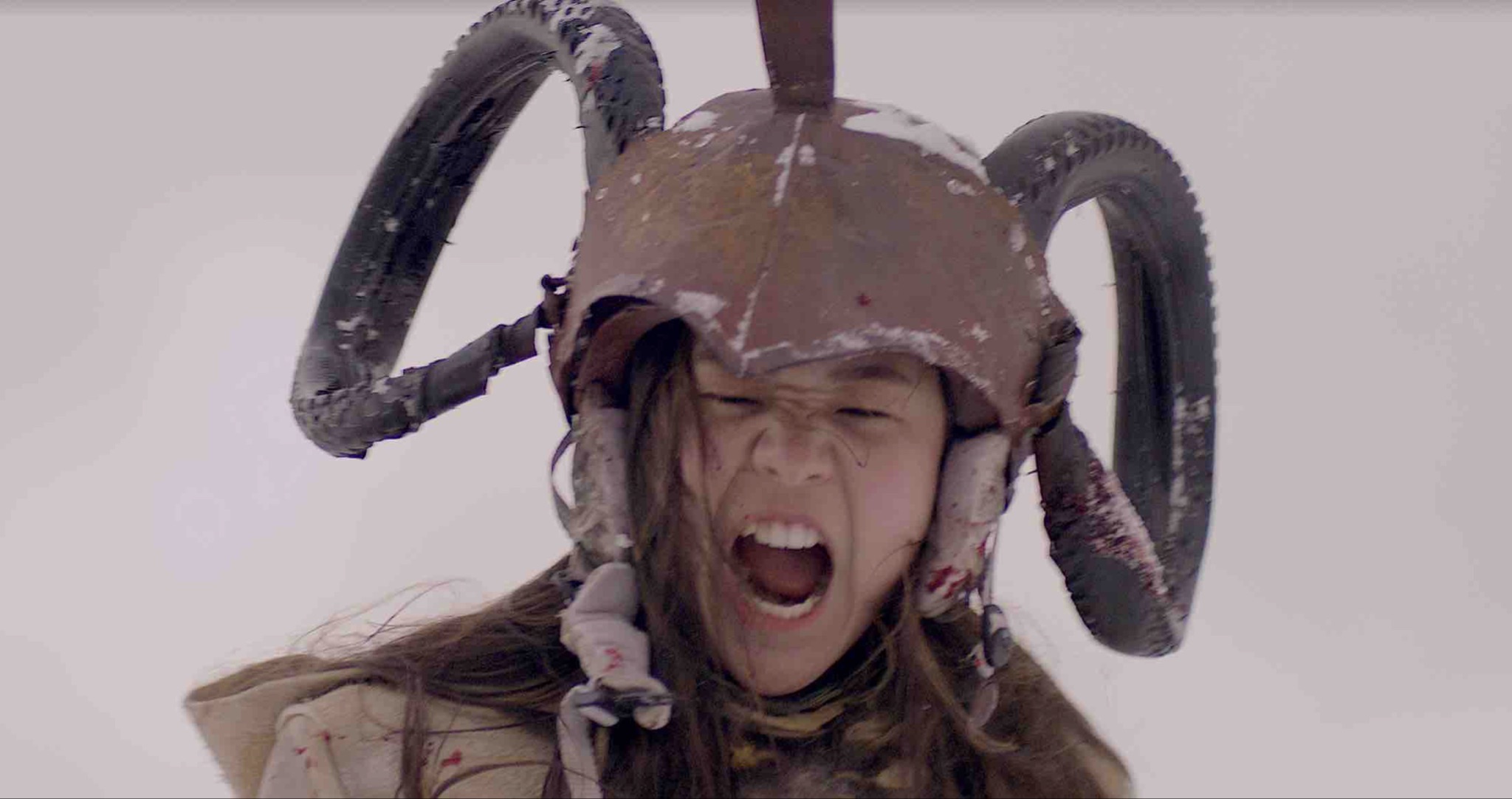 KC Carthew's post-apocalyptic Canadian northern odyssey is one of several Canadian world premieres in the lineup.
M ontreal's Fantasia International Film Festival will open with the world premiere of KC Carthew's post-apocalyptic Canadian northern odyssey Polaris.
Carthew wrote, directed and produced the Yukon/Quebec/Ontario interprovincial coproduction (pictured), which was filmed in Whitehorse and is set in a Subarctic wasteland in 2144. The film is described as "a primarily non-verbal experience."
Other producers on the survivalist fantasy thriller include Max Fraser, Paul Cadieux, and Alyson Richards. Canadian distribution is being handled by Filmoption International in Montreal, while Epic Pictures Group of Hollywood has distribution rights for the U.S. and internationally.
Polaris has an all-female-identifying cast in a story of Sumi (Viva Lee), a human child with fierce powers who was raised by her polar bear mother. As Sumi navigates the harsh landscape and faces brutal foes to travel to the north star Polaris, she also forges an unlikely friendship.
Carthew has been at Fantasia before, with the short Fish Out of Water and her 2017 debut feature, The Sun at Midnight. She pitched Polaris at the festival's Frontières International Co-Production Market in 2019.
This year's Frontières market runs July 21 to 24, while the festival itself runs July 14 to Aug. 3.
Other Canadian films in Fantasia's 26th edition include the world premiere of Toronto director and producer Jesse Thomas Cook's suburban horror-comedy Cult Hero (Collingwood Film Co.), about "a control freak Karen realtor" who teams with a "cult buster" to pull her husband away from an influential self-help leader. The cast includes Liv Collins (Deadsight), Ry Barrett (The Demolisher) and writer-actor Tony Burgess (Pontypool).
Also having its world premiere is The Protector (YN Films) from Toronto-based writer-director Lenin M. Sivam, about a trauma-plagued young woman who connects with a mysterious book. Chelsea Clark (Ginny & Georgia), Munro Chambers (Turbo Kid), and Rebecca Jenkins (Supernatural) star in the tale of South Asian folklore-meets-smalltown Canada.
Making its Quebec premiere is Ry Levey's queer wrestling documentary Out in the Ring (3DMC), which is part of the festival's queer genre cinema spotlight. Toronto-based Levey coproduced the film, with Darren Dean (The Florida Project) and Brad Webb.
Also having its Quebec premiere is Halifax-based Tara Thorne's Compulsus (Paw Paw Pictures), about a poet (Lesley Smith, The Child Remains) who becomes a vigilante for women who are victims of assault by men. It's also in the queer genre cinema spotlight.
Fantasia's full lineup of over 100 feature films and 200-plus shorts will be announced in late June.
Screenings, panels and special events for this year's festival will unfold at the Concordia Hall and J.A. de Sève cinemas, with additional screens at the Cinémathèque Québécoise, Cinéma du Musée and the McCord Museum.
Kier-La Janisse will receive the Canadian Trailblazer Award at the festival for her work as an author, filmmaker, historian, artist and curator. Janisse founded the Miskatonic Institute of Horror Studies, the CineMuerte Film Festival (1999-2005), and the Big Smash! Music-on-Film Festival (2006), among others.