In brief: In Broad Daylight to premiere at Karlovy Cary International Film Festival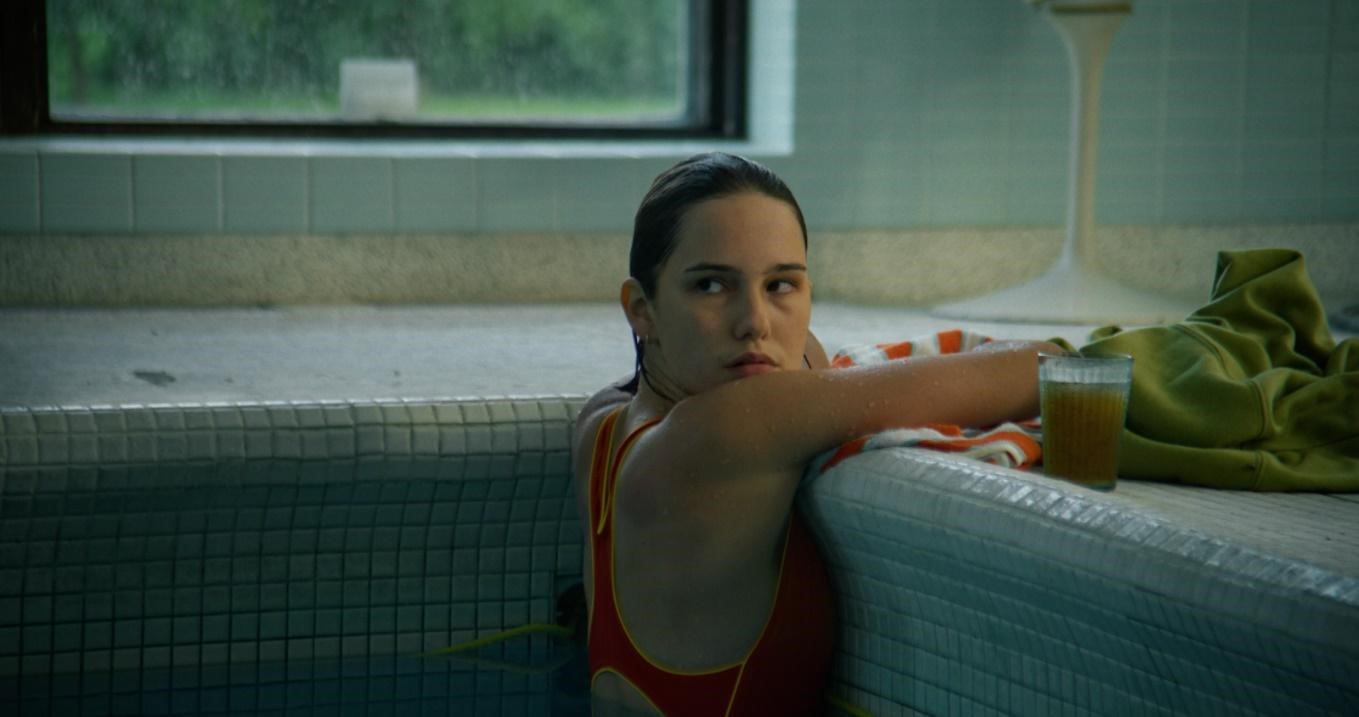 Plus: Three NFB shorts are in competition at the Annecy International Animation Film Festival, Director X joins Telefilm's #MovieMemory campaign, and more.
French-language psychological drama In Broad Daylight will have its world premiere at the Karlovy Vary International Film Festival in the Czech Republic from July 1 to 9.
The drama (pictured) is written and directed by Emmanuel Tardif (Speak Love, Heirdoms), produced by Tardif and Léa Roy, and distributed by Les Films du 3 Mars and Les Rapailleurs. It will be shown in the Proxima Competition – a new section of the 56th film festival that brings together works from emerging filmmakers.
Starring Amaryllis Tremblay, Karine Gonthier Hyndman, David Savard, Elijah Patrice, Jean-Simon Leduc and Marianne Fortier, In Broad Daylight is about a young mother who searches for the father of her newborn daughter.
The film received funding from the Société de développement des entreprises culturelles' (SODEC) promotion and distribution assistance program. It is set to premiere in theatres in Quebec in 2023.
NFB set for Annecy
Three National Film Board of Canada short films are in competition at this year's Annecy International Animation Film Festival.
The NFB will be at the festival, running June 13 to 18, with: The Flying Sailor from Oscar-nominated filmmakers Wendy Tilby and Amanda Forbis, which will have its world premiere at the festival; Meneath: The Hidden Island of Ethics from award-winning Orkney Cree Métis artist Terril Calder; and Magical Caresses: Sweet Jesus from director Lori Malépart-Traversy.
The shorts, which are all directed by women animators and produced mostly by women, centre on themes of identity, existence, sexuality, and religion. The NFB will also shine a spotlight on the four women creators at the festival's Studio Focus in-person event on June 14.
Director X joins Telefilm campaign
Canadian filmmaker Julien Christian Lutz, professionally known as Director X, is joining Telefilm Canada's #MovieMemory campaign as executive producer.
X, who has directed features as well as videos for artists such as Ariana Grande, Kendrick Lamar, Jay-Z, and Kanye West, will work alongside Toronto-based music video and commercial director LeSean Harris. Harris, who has previously created videos for companies such as Nike, Disney, Apple Music and artists like Usher and Miguel, will lead the direction of the Movie Memory project.
Canadians were invited in April to participate in the campaign and share their favourite movie memory for a chance to be made into a national and bilingual commercial. The commercial will air later this summer.

CFC's Bell Media Prime Time TV program returns
After a two-year postponement due to the pandemic, the Canadian Film Centre's (CFC) Bell Media Prime Time TV program returns.
Six writers have been invited to join the 2022 summer cohort of the program, which will run July 5 until mid-December. The writers will be joined by award-winning writer-producer and CFC alumnus Patrick Tarr (Cardinal) as the program's executive producer in residence to lead the story room component of the program.
The six writers include Toronto-based screenwriter Rebecca Grenier; Svjetlana Jaklenec, an alumna of the CFC's directors' lab and the Sundance collab TV writing course; South Asian Muslim screenwriter and multimedia journalist Abdul Malik; Emma Malm, a Toronto-based writer from Vancouver; award-winning screenwriter Clint Murphy; and Taiwanese-Canadian screenwriter and co-founder of Canted Pictures, Helmann Wilhelm.
The program will take place at the CFC campus in Toronto where the writers will be trained and develop new projects for the marketplace.
Image courtesy of Les Films du 3 Mars.