Tech horror Romi brings smart-home chills to Calgary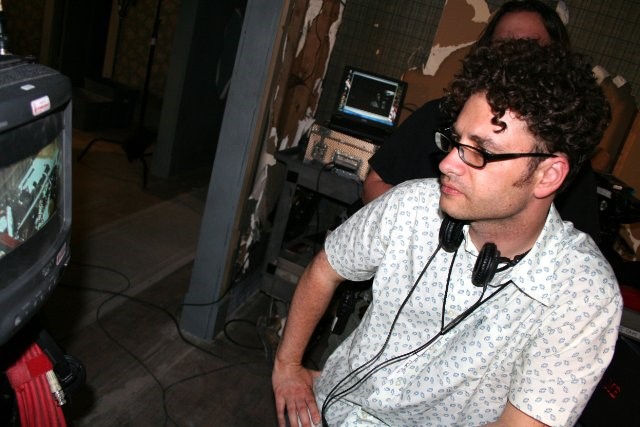 Production has begun for Robert Cuffley's latest horror feature, produced by Colin Sheldon's Nevermine Films.
Cameras are rolling in Calgary for Romi, a technological horror film from Canadian director Robert Cuffley (pictured).
The feature is based on the 2019 short film of the same name. Both projects are directed by Cuffley and written by Susie Moloney. The feature is produced by Colin Sheldon under his Calgary-based banner Nevermine Films. Avi Federgreen and John Ferraro serve as executive producers.
Romi marks the second feature-length collaboration between Cuffley, Moloney and Sheldon, following Cuffley's first horror feature Bright Hill Road, which went to camera in 2019.
The film follows a young woman who's forced to hide in a smart home and ends up being terrorized by its fictional digital assistant, Romi. It stars Alexa Barajas (Yellowjackets), Juan Riedinger (Narcos) and Pavel Kriz (Mission Impossible – Ghost Protocol).
Production largely takes place in a single home, with Cuffley noting in a statement that finding the right location was the most difficult challenge in pre-production. Filming is expected to wrap in June.
Federgreen's recently-launched distribution arm Red Water Entertainment will be the Canadian distributor of the film, with Raven Banner handling international sales. Romi is expected to release in theatres later this year.
Red Water Entertainment, part of Indiecan Entertainment, focuses on genre films, such as sci-fi, horror and thrillers. Its initial release slate includes Karen Lam's Canadian horror film The Curse of Willow Song.