Bill C-11 supporters, critics go before Standing Committee on Canadian Heritage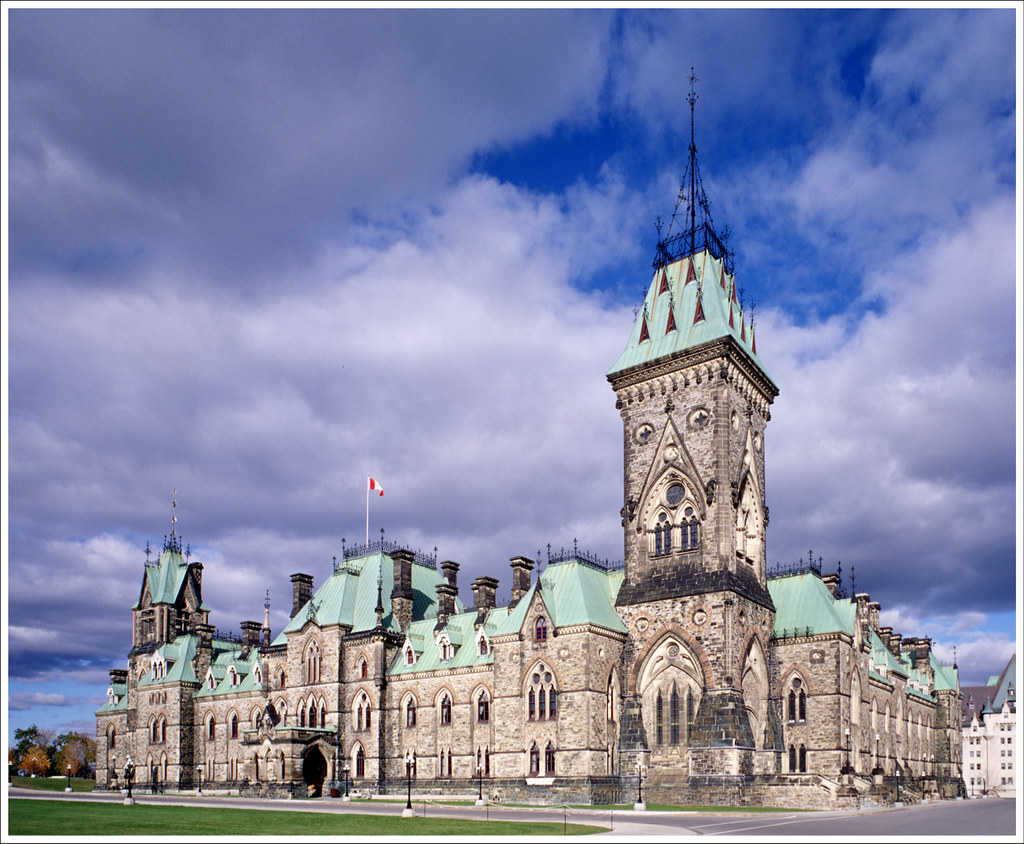 Witness testimony included representatives of Corus Entertainment, OUTtv Network, Skyship Entertainment Company and the University of Ottawa.
The Standing Committee on Canadian Heritage has held its first meeting on Bill C-11, with witness testimony from supporters and critics of the proposed legislation to modernize the Broadcasting Act and bring digital players into the regulatory system.
Troy Reeb, Corus Entertainment's EVP broadcast networks, OUTtv Network CEO Brad Danks, and Skyship Entertainment CEO Morghan Fortier were among those who spoke during virtual proceedings on Tuesday (May 24) about the Online Streaming Act, which completed its second reading in the House of Commons on May 12.
Other speakers included law professor Michael Geist, the University of Ottawa's Canada research chair in internet and e-commerce law; former CRTC vice chair Peter Menzies; and Irene Berkowitz, senior policy fellow at the Audience Lab of The Creative School, Toronto Metropolitan University, who has hosted a podcast on Bill C-11 in collaboration with Playback. Menzies and Berkowitz were speaking as individual expert witnesses.
Reeb said the Act is vital for updating the old rules that "were designed for an industry that simply no longer exists" — one in which "the largest TV networks in Canada are foreign digital companies" that have no cultural policy obligations and compete with broadcasters for advertising and audiences.
Corus and other Canadian broadcasters "can no longer support the onerous regulatory framework of the past entirely" on their own, "with no similar obligations on foreign players who don't just operate in our marketplace, but now threaten to dominate it," said Reeb. He stressed "it is long past time to update" the Broadcasting Act, which saw its last major reform in 1991, after a decade of unregulated foreign competition and six years of rolling consultations.
Still, Reeb said the bill isn't perfect and Corus will recommend a few amendments, such as levelling the playing field when it comes to payment of licence fees and other obligations for Canadian media companies and foreign competitors.
As he mentioned in a recent op-ed in Playback, Danks said in the last decade, the industry has seen a trend away from delivery of content by Canadian-owned cable and satellite to delivery by foreign-owned online streaming platforms. The movement has accelerated in recent years with the launch of studio platforms such as launch of platforms such as Disney+ and channel aggregators such as Amazon and Apple TV, he added.
"It appears inevitable that over the next decade or sooner, the foreign online streaming platforms will deliver 100% of Canadian media services," said Danks. "This is both a threat and an opportunity for the Canadian industry."
The opportunity is for Canadian media services to compete directly in international online markets, said Danks, noting OutTV and many Canadian services are rising to that challenge. "However to meet these challenges, it is critical that Canadian services gain access to the online streaming platforms in Canada. This is why we need Bill C-11."
Danks said the Act must require online platforms to grant access to Canadian media services, who must be able to compete for audience share on these platforms on an equitable basis and receive fair compensation, and the CRTC must have the authority to ensure that happens.
Fortier called Bill C-11 "a bad piece of legislation," saying it's too broad, ignores the importance of global discoverability and "mistakes platforms like YouTube, TikTok and Facebook for broadcasters like the CBC, Netflix and Amazon Prime."
"And worst of all, section 4.2 hands sweeping power to the CRTC to regulate the internet use of everyday Canadians and small business like mine, who are not even associated with broadcasters," said Fortier, whose prodco created the popular YouTube channel Super Simple Songs.
"I absolutely appreciate the necessity of updating the Broadcasting Act to include the new band of broadcasters. These are companies that take pitches, greenlight shows and movies and pay for productions. But regulating UGC content on platforms like Facebook, TikTok and YouTube is far too overreaching."
Menzies, Geist and Berkowitz also had criticisms and concerns about the bill.
Menzies said the Act "has left far too many definitions and determinations up to a CRTC that is not designed to make them." He suggested making it clear in the Act that the legislation only applies to streaming companies with annual Canadian revenues of $150 million or more.
Geist said the bill has an overbroad regulatory approach to all audiovisual content, noting Sections 4.1(2) and 4.2 together provide for the prospect of CRTC regulations on user content.
"The solution is obvious: no other country in the world seeks to regulate user content in this way, and it should be removed from the bill because it doesn't belong in the Broadcasting Act," said Geist.
"In the alternative, remove all the regulatory powers associated with user content that leave in the potential for contributions by user content platforms."
Berkowitz said she's "deeply concerned that C-11 will chill Canadian media innovation," noting the Act isn't visionary enough and needs clear, decisive amendments. She suggested amendments to narrow the scope and delete user-generated content in the Act.
"To be clear, C-11 does not support Canadian storytelling. It supports old ways that define and distribute our stories," said Berkowitz, pointing to the large amount of Canadian entrepreneurs and jobs YouTube creates.
"C-11′s wrong turn starts with the notion that CRTC has jurisdiction over the whole internet."
Photo credit: Library of Parliament