Deals: WildBrain, Love Nature, Gusto TV, Liquid Media Group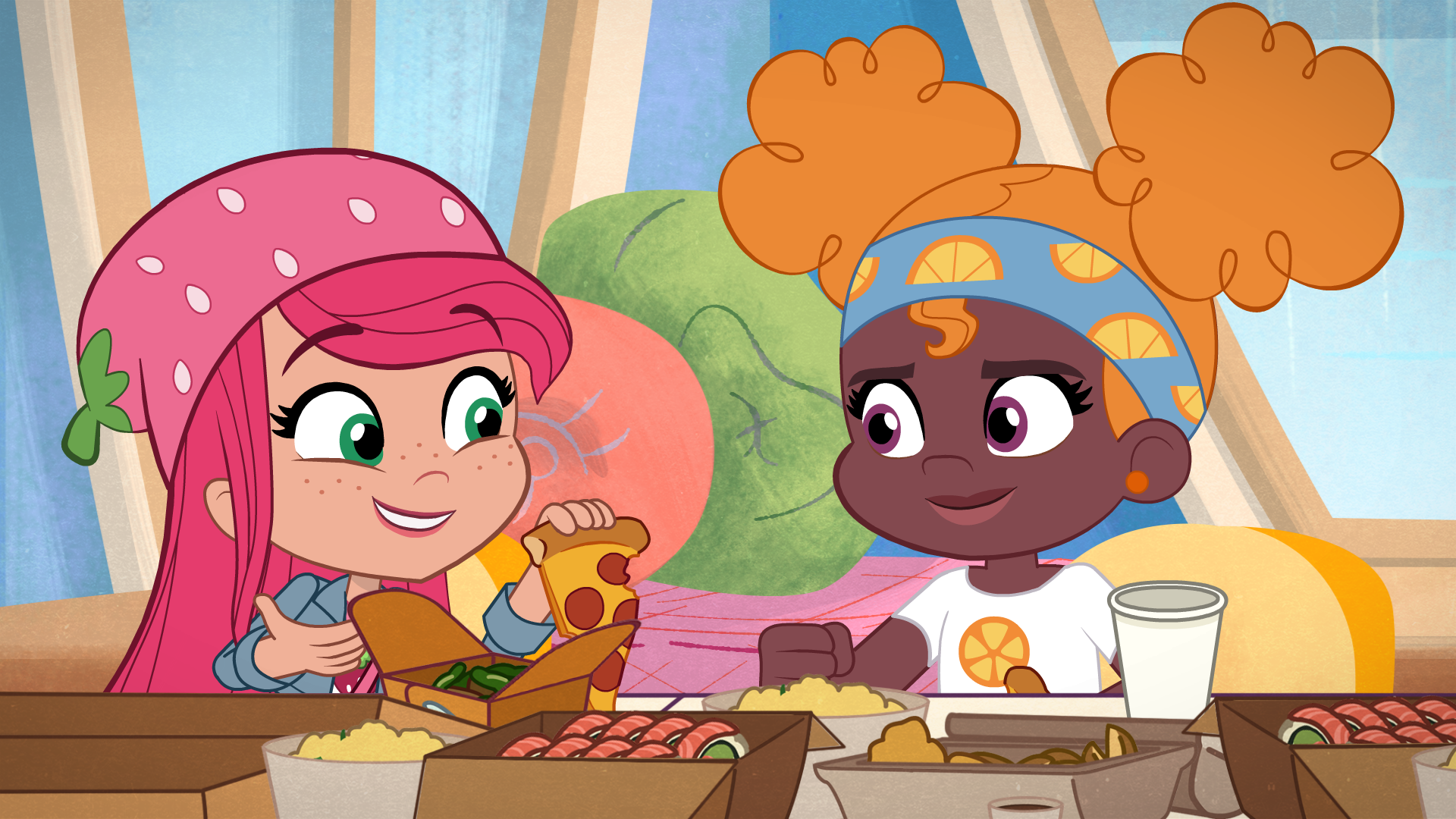 WildBrain deals include distribution, licensing and promotional partnerships for Strawberry Shortcake, Love Nature expands in Europe via Prime Video, plus more.
It's been a fruitful week for Halifax-headquartered WildBrain, with newly announced deals including distribution, licensing and promotional partnerships for Strawberry Shortcake.
New distribution partners for its 2D-animated series Berry in the Big City (pictured) include Peacock, The Roku Channel, Amazon Prime Video, Tiny Pop, Tubi, Crave, and globoplay, in regions such as Canada, the U.S., the U.K., Brazil, Latin America, Australia and Israel.
The series launches its second season this summer on the official Strawberry Shortcake YouTube and YouTube Kids channel. WildBrain's Family Channel is currently airing the series and will be the exclusive home for the new specials in Canada.
New licensing deals for the franchise have been inked with companies including Bentex, Jay Franco, Centric Brands, and Cotton On. Berry in the Big City and its four CG-animated seasonal specials are produced by WildBrain's Vancouver animation studio with showrunner Michael Vogel.
Meanwhile, WildBrain CPLG's North America office has secured worldwide licensing and merchandising (L&M) rights for a trio of HarperCollins Productions' popular franchises: Carmen Sandiego, The Oregon Trail, and Pretzel and the Puppies.
The L&M rights for Carmen Sandiego include the animated action-adventure TV series, produced by HarperCollins Productions and WildBrain for Netflix. The agency will also represent L&M rights to the Carmen Sandiego Netflix movie, which is currently in development.
The agency plans to build strategic licensing programmes for each of the properties across multiple categories, including apparel, footwear, fashion accessories, electronics, toys and games, health and beauty, back-to-school, and homeware.
Love Nature
Blue Ant Media's Washington, D.C.-headquartered Love Nature is expanding its reach across Europe via Amazon's Prime Video. The global wildlife and nature brand is now available on Prime Video channels in Spain, France and the Netherlands.
Love Nature says its original series and documentaries will be now localized for Prime Video's SVOD audiences across those markets. The deal expands Love Nature's existing partnership with Prime Video Channels, which sees the brand offered in Canada, Australia, Mexico and Brazil.
Gusto TV
Ottawa-headquartered international food channel Gusto TV has cooked up a deal with DistroTV. Gusto says its culinary programming will soon be available on the AVOD service across the U.S. and U.K. through Smart TV platforms, streaming devices and mobile platforms.
Gusto's titles are available in English, Spanish and Mandarin across more than 160 countries on 30-plus different platforms, with recent expansions including Sweden via Samsung TV Plus.
Liquid Media Group
Vancouver-based business solutions company Liquid Media Group has expanded its distribution partnership with Insight TV, adding more than 50 action-adventure sports titles from its content library.
Titles selected for distribution under the Insight partnership are from Slipstream, Liquid's curated SVOD service and part of the company's Projektor online content marketplace.
Insight TV is a 4K-UHD millennial-focused global channel and content producer that reaches 53 countries, with linear channel distribution via major pay and connected TV platforms and SVOD reach via services and apps.