David Cronenberg endows TFCA prize to Kelly Fyffe-Marshall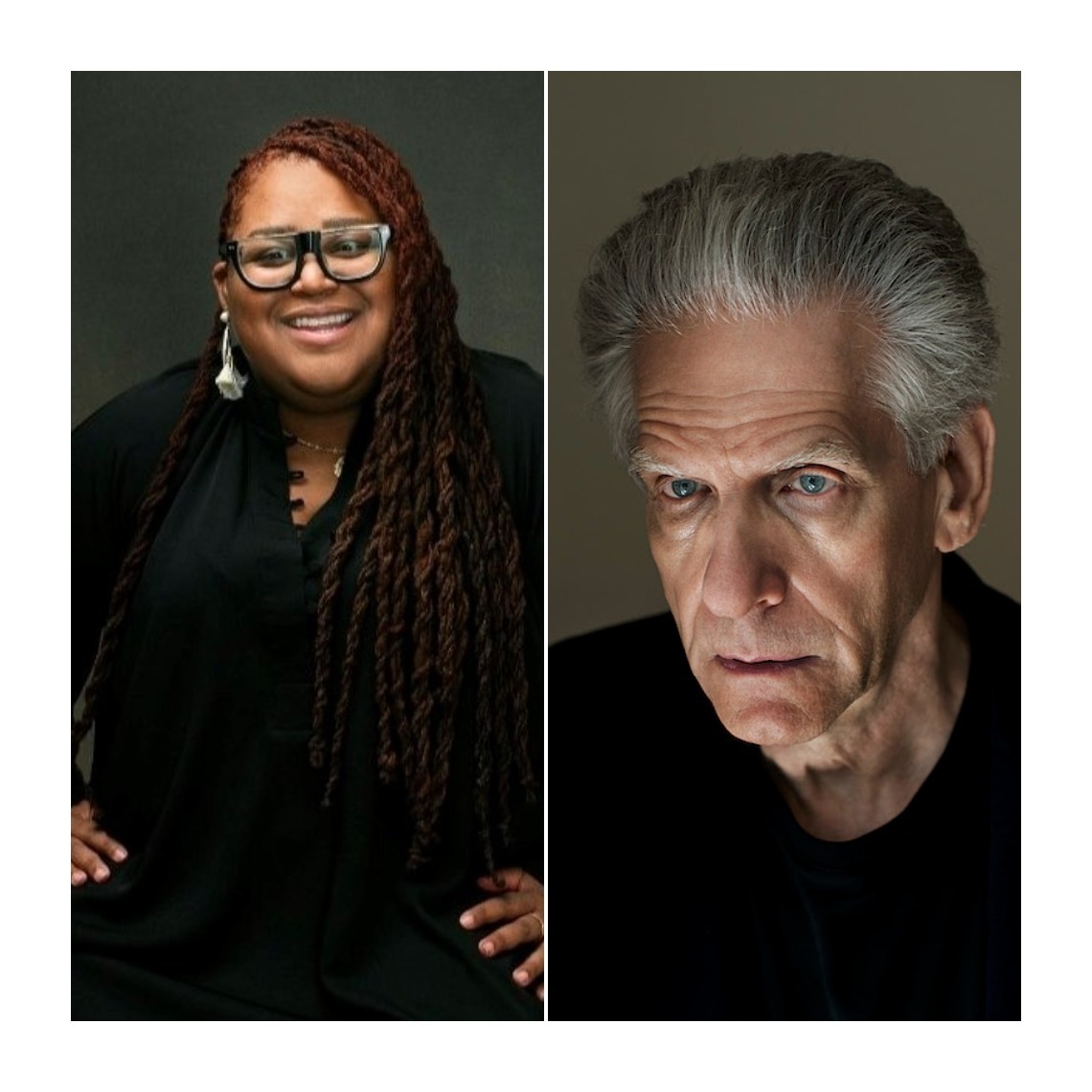 Fyffe-Marshall receives $50,000 in post-production services from the pay-it-forward prize that came with Cronenberg's recent TFCA Clyde Gilmour Award.
David Cronenberg has chosen fellow filmmaker Kelly Fyffe-Marshall as the recipient of the pay-it-forward prize that came with his recent Clyde Gilmour Award from the Toronto Film Critics Association (TFCA).
Brampton, Ont.-based Fyffe-Marshall (pictured left) receives $50,000 in post-production services from Company 3, which will be used on her debut feature film, When Morning Comes, produced by Playback 10 to Watch alum Tamar Bird.
"Making an indie film is often the only way to tell marginalized stories. But these stories, our stories, don't deserve to stay on the sidelines," Fyffe-Marshall said in a news release announcing the prize. "The success of When Morning Comes allows us to make ripples in the Canadian film landscape, opening the doors for so many to follow."
Toronto-based Cronenberg (pictured right) won the Clyde Gilmour Award in February as he prepared for the release of his new film, Crimes of the Future (Serendipity Point Films, Argonauts), which is making its world premiere in competition at the Cannes Film Festival and opens across Canada on June 3. The film is produced by Robert Lantos of Serendipity Point Films and distributed in Canada by Sphere Films (formerly MK2 | MILE END).
Fyffe-Marshall gained acclaim with her two-part short film Black Bodies (produced by Bird and Sasha Leigh Henry), which won the Changemaker Award at the 2020 Toronto International Film Festival and the 2021 Canadian Screen Award for Best Live Action Short Drama.
She also won the TFCA's 2020 Stella Artois Jay Scott Prize for an emerging artist and a special jury recognition honour for her short OMI (20th Century Digital, Aligned & Capture) at the South by Southwest (SXSW) Film Festival in March.