KOTV appoints Mia Desroches as VP, international distribution
Montreal's KOTV has hired the former CBC & Radio-Canada Distribution exec to accelerate its distribution strategy on the global market.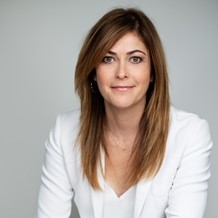 Montreal prodco KOTV has hired Mia Desroches to lead its international distribution strategy.
The former director of content distribution partnerships at CBC & Radio-Canada Distribution has been tapped as KOTV's VP, international distribution to bring the prodco's French- and English-language content to the global market.
Desroches will work closely with KOTV content distributor Barbara Vallant of Munich-based Aroma TV, bringing the "experience and expertise to take on the direction of our distribution team and contribute to our global reach," said Louis-Philippe Drolet, EVP and director general of KOTV, in a statement.
Desroches has roughly two decades of experience in content distribution, including 12 years at the National Film Board of Canada, where she was named director of distribution, and four years with CBC & Radio-Canada Distribution. She spent two years as VP of distribution at Montreal prodco Téléfiction, and began her career at Remstar Media.
KOTV has sold several productions and formats to the international market, including sketch comedy format 14 Thousand Million Things to Know in partnership with CBC & Radio-Canada Distribution. The prodco also produced an English version of its Noovo series Entre deux draps, titled Pillow Talk, for Crave.
The prodco has seen a high level of success with the format of its anthology scripted series Plan B, with a local France version broadcast by TF1 in 2021, as well as an adaptation for Flemish Belgium.
As part of its global strategy, KOTV will share its scripted content slate at the Banff World Media Festival running from June 12 to 16, said Desroches.