Deals: Super Channel, Corus Studios, Gusto TV, Blue Ant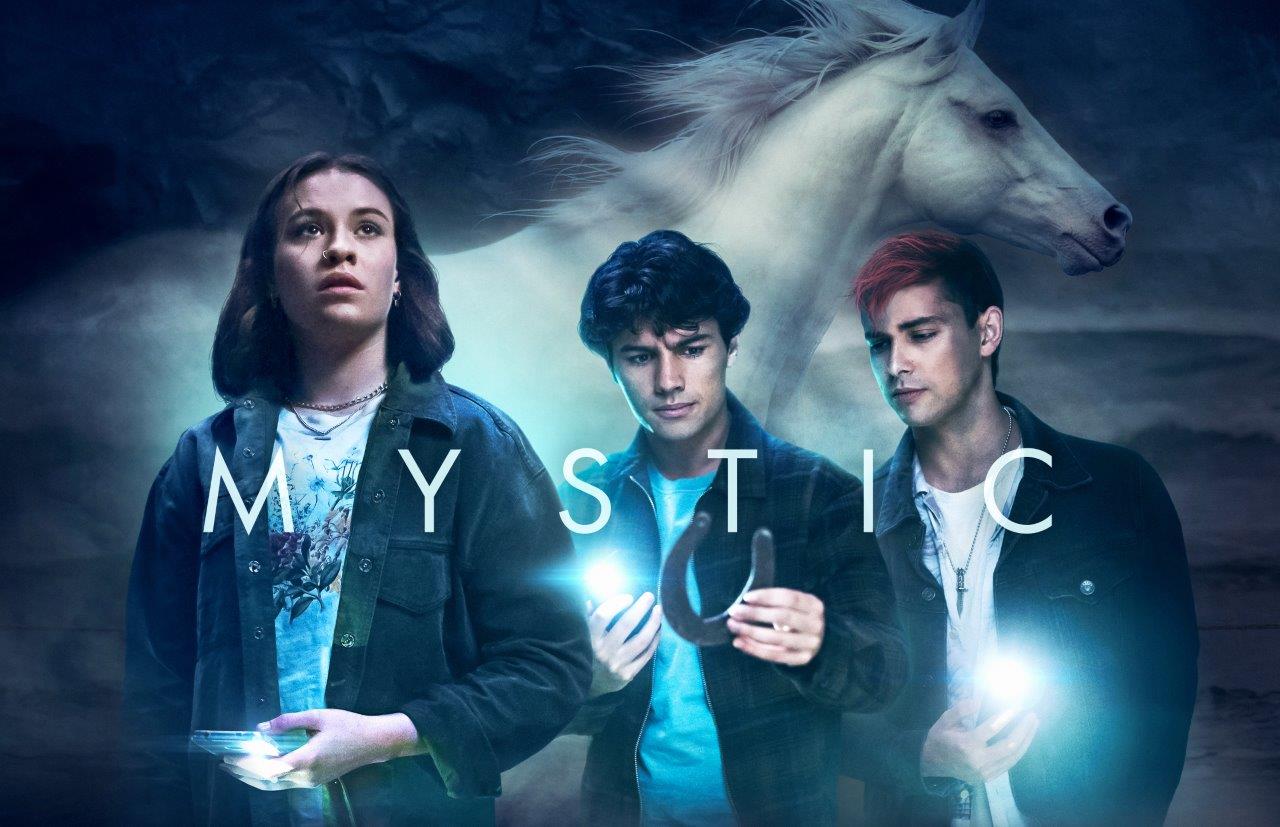 Super Channel programs more Mystic for Heart & Home and pairs with Flair Airlines, Corus Studios inks development deal with Alexandra Gater, plus more.
Super Channel's Heart & Home has acquired the second and third seasons of New Zealand-set family thriller Mystic. Season one of the 13 x 30-minute action-adventure (pictured), based on author Stacy Gregg's Pony Club Secrets book series, premiered on the channel a year ago.
Season two will debut May 29 and season three will launch in spring of next year. Mystic is a Libertine Pictures and Slim Film + Television coproduction, and co-commissioned by the U.K.'s CBBC, and TVNZ (New Zealand), with investment from NZ On Air and Te Puna Kairangi, the New Zealand Government's Premium Productions for International Audiences Fund.
Seasons two and three are produced by David Stubbs in New Zealand and Jen Burnet in the U.K. The series is distributed by Daro Film Distribution. Executive producers are Richard Fletcher for Libertine Pictures, Simon Crawford-Collins for Slim Film + Television, Aubrey Clarke for CBBC, Brian Bird for Super Channel, Pierre-André Rochat for Daro Film Distribution and Amy Shindler and Beth Chalmers.
Meanwhile, Edmonton-based Super Channel has partnered with Flair Airlines to offer over 200 hours of its content for in-flight passengers on select routes. Programming includes TV shows and films, accessible on Flair's inflight app.
Onboard Canadian content includes Catching a Serial Killer: Bruce McArthur (Peacock Alley Entertainment), winner of the 2022 Canadian Screen Award for Best Documentary Program, and series The North Water, produced by Toronto's Rhombus Media and U.K. prodco See-Saw Films.
Corus Studios
Corus Studios has inked a development deal with home decor expert Alexandra Gater for a new HGTV Canada show. The deal is part of a new 360-degree partnership with Gater, announced by Corus Entertainment's creator agency Kin Community Canada, as well as so.da, the company's social-first client agency; Corus Studio; and Nelvana, Corus's content producer, distributor, licensor, and agent.
The partnership with Gater spans social, TV, streaming and merchandising, with a suite of products including a newly launched candle. Gater will also be the face and host of a new IKEA social series produced by so.da in partnership with HGTV Canada.
Gusto TV
Ottawa-headquartered international food channel Gusto TV is serving up its content in Sweden on Samsung TV Plus. Gusto has had a growing partnership with Samsung TV Plus for several years, rolling out in the U.S., U.K., Australia, and India.
The new deal allows viewers in Sweden to have full access to Gusto TV's culinary originals on Samsung TV Plus for free, on all 2017-2022 Samsung Smart TVs and screens.
Blue Ant Media
Toronto-based producer, distributor and channel operator Blue Ant Media's free ad-supported streaming (FAST) channel TotalCrime has launched on another U.S. platform: California-headquartered VIZIO WatchFree+.
The move comes after the channel, which features true crime-inspired series and documentaries, landed on The Roku Channel in February.
Blue Ant's Love Nature global wildlife and nature brand is also on VIZIO WatchFree+, having launched there in 2021. Last month, in support of Earth Day, Love Nature also launched one-month pop-up channel Love Earth on VIZIO WatchFree+.
This is the latest U.S. expansion for Blue Ant's growing suite of FAST channels, which also include HauntTV and Homeful.