Cineplex says revenues approaching pre-pandemic levels in Q1 2022
The national theatre chain reported $228.7 million in revenue during the quarter despite a number of closures and restrictions, with films such as The Batman and Spider-Man: No Way Home driving attendance.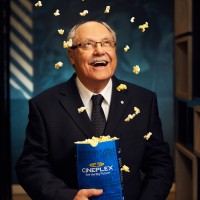 Canadian theatre chain Cineplex shared optimism about its forward-momentum as it reported its first quarter financials for 2022, citing an emergence from pandemic-fueled closures and restrictions buoyed by summer tentpoles.
The company reported $228.7 million in revenue in Q1 2022, a more than 450% increase from $41.4 million in the same period in 2021. It came in at a net loss of $42.2 million compared to a loss of $89.7 million in Q1 2021. Adjusted EBITDA came in at $36.5 million, up from a loss of $30.1 million in the same period in 2021.
Revenue did not reach pre-pandemic levels – Cineplex earned $364.6 million in revenue in Q1 2019. However, several theatres suffered closures, as well as capacity and food and drink restrictions during the quarter due to the Omicron wave of the pandemic, impacting box office potential.
The theatre chain did see gains in other areas. It reported $12 in box office revenue per patron (BPP) and $8.82 in concession revenue per patron (CPP), which both exceeded pre-pandemic figures — BPP was $10.44 in Q1 2019 while CPP was $6.35. Theatre attendance was roughly half of pre-pandemic levels, with 6.7 million visitors in Q1 2022. In comparison, the company reported theatre attendance of nearly 15 million in Q1 2019.
In a statement, Cineplex CEO Ellis Jacob (pictured) said the company is encouraged by the performance of its diversified businesses, which includes digital film rentals and amusement entertainment with venues such as The Rec Room, and the return of blockbuster films throughout the remainder of the year.
"As we move forward in 2022 and gain momentum, we are confident in our ability to effectively emerge from the pandemic and drive long-term value creation for shareholders," he added.
Media revenue came to $15.5 million in Q1 2022, with $8.2 million accounting for cinema media, driven by an increase in advertisers, and the remaining $7.3 million from digital place-based media. Total food service revenue came to $68.3 million in Q1 2022.
The Batman accounted for 27.6% of box office revenue during the quarter, followed by Spider-Man: No Way Home with 20.4% and Uncharted with 13.1%.