In Brief: Cinespace rounds out Toronto-based team
Plus: The Fantasia and Blue Mountain film festivals share their Canadian premieres, and the National Screen Institute names Indigenous participants for two programs.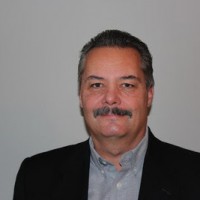 Cinespace Studios has promoted Bill Zacharuk (pictured) to head of vendor partnerships, North America as the studio operator rounds out its Toronto-based team. The company recently hired Magali Simard as director of industry and community relations and Megan Guy as head of client services and studio operations.
The three executives are meant to "enhance Cinespace's footprint in Canada and build synergy for our global network," according to a statement from president and co-managing partner Ashley Rice.
Zacharuk was initially hired in 2021 as general manager of operations for Toronto. His remit now includes developing vendor and tenant partners. Both Zacharuk and Guy, who now handles day-to-day sales and operations in Toronto, report to Eoin Egan, COO and co-managing partner. Simard, who is in charge of community outreach, workforce training and government and industry relations, reports to Rice. Cinespace was acquired by TPG Real Estate Partners in 2021.
Canadian world premieres at Fantasia
Two Canadian films will have their world premieres at Montreal's Fantasia Film Festival this July. Rodrigo Gudiño's The Breach will premiere as part of the newly-created Canadian cinema-focused section Septentrion Shadows, curated by critic and podcaster Carolyn Mauricette. Produced by Hangar 18 Media and Raven Banner Entertainment, the film stars Allan Hawco and Emily Alatalo, and is based on the novel from Canadian author Nick Cutter about mysterious deaths in a Northern Ontario forest. Guns N' Roses guitarist Slash is an executive producer and coproducer of the film's score.
Another Canadian film to get a world premiere at Fantasia is The Diabetic, written, directed and produced by Mitchell Stafiej. The film, which follows a Type 1 diabetic on a desolate night out, is co-presented with Les Fantastiques weekends du cinéma québécois. Fantasia will run from July 13 to Aug. 3.
NSI names 10 participants across two Indigenous-focused programs
The National Screen Institute (NSI) has announced the participants for two of its initiatives to support First Nations, Métis and Inuit creators: NSI IndigiDocs, an online intensive to develop a documentary concept into a 10-minute short, and NSI Art of Business Management – Indigenous Edition, a 10-week virtual training and mentorship program that offers business management expertise for filmmakers in production on a feature film or web series.
The four participants for IndigiDOCs are Vancouver's Dustin McGladrey (Woven Resistance) and Jay Cardinal Villeneuve (Confluence – The Warrior Manuel); Toronto's Glen Reid (Restoring My Health); and Spiritwood, Sask.'s Keisha Erwin (pî-kiwîk [Come Home]).
The six participants for Art of Business Management – Indigenous Edition are Mississauga, Ont.'s Dana Solomon (Between the Lines); Denman Island, B.C.'s Kerriann Cardinal (Red Power: The Deb Mearns Story); Winnipeg's Roger Boyer (Coffee Express); Saskatoon, Sask.'s Ryan Moccasin (The Feather News); Bowser, B.C.'s Siku Allooloo (Indigena); and Peace River, Alta.'s Tanis Parenteau (Jason).
Blue Mountain Film Festival announces inaugural lineup
Inuk director Nyla Innuksuk's Arctic-set sci-fi thriller Slash/Back (Good Question Media) will open the inaugural Blue Mountain Film Festival, running June 1 to 5 at the eponymous ski resort in Ontario. The story of Nunavut teens facing an alien invasion debuted at the South by Southwest Film Festival and made its Canadian premiere at last month's TIFF Next Wave Film Festival.
Blue Mountain Film Festival will close with Sara Dosa's U.S.-Canada copro documentary Fire of Love (Fire of Love Productions), which had its world premiere at Sundance, where it won the Jonathan Oppenheim Editing Award.
The Blue Mountain Film Festival will have a total of 25 films from various countries, with other Canadian titles including Into the Weeds by Jennifer Baichwal, which opened this year's Hot Docs festival. It was written, directed and produced by Baichwal, and produced by Nicholas de Pencier.
Written by Kelly Townsend and Victoria Ahearn