Commissioner of Competition plans to oppose Rogers-Shaw merger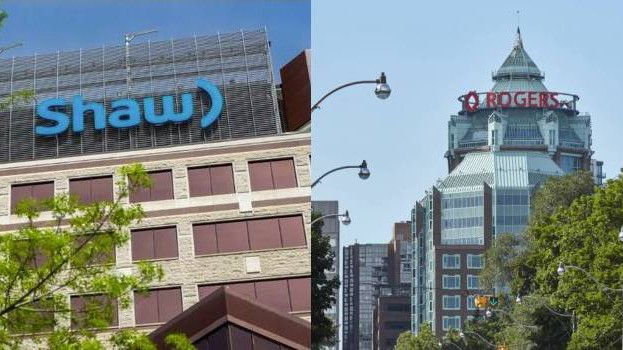 The companies have extended their deadline in order to work towards the deal's approval.
The proposed $26 billion merger of Rogers and Shaw stumbled over one of its final hurdles this weekend.
In a joint statement, the two companies said they had been informed that Canada's Commissioner of Competition intends to oppose the merger. Both companies "remain committed" to the deal, and intend to oppose the application to block the merger while "continuing to engage constructively with the Competition Bureau."
In March, the CRTC gave its approval to the deal, albeit with several conditions. While the CRTC's review was focused primarily on the impact the deal would have on the broadcast environment, the Competition Bureau has been looking at how it would impact competition in the wireless sector. According to CRTC data, 88.6% of revenues in the retail mobile wireless market went to Rogers, Bell or Telus in 2020.
Anticipating the Bureau's concerns, Rogers and Shaw have proposed selling off the latter's Freedom Mobile, Canada's fourth-largest mobile carrier by subscriber base. The companies said in their statement that they are currently engaged in a process to sell Freedom.
One consideration for the transaction is not just selling Freedom, but giving it to a buyer that is capable of maintaining its operations and ensuring it can remain competitive with the big three telcos. Companies that have publicly stated they'd be interested in buying Freedom include Quebecor – which sees Freedom Mobile's infrastructure as a way to extend its Videotron brand outside of Quebec – and Globalive Capital, an investor group that includes Wind Mobile founder Anthony Lacavera.
The Competition Bureau has yet to comment on its decision or provide further detail about which aspects of the proposed deal it was opposed to. Rogers and Shaw have agreed to extend the deadline for the deal from June 13 to July 31 to allow for "continued engagement with the Competition Bureau."
The federal Ministry of Innovation, Science and Economic Development also needs to approve the deal. Minister François-Philippe Champagne has previously stated that he would not allow the deal to go through if it included the wholesale transfer of Shaw's wireless licenses to Rogers.
This story originally appeared in Media in Canada