Production wraps on Shelley Niro's Café Daughter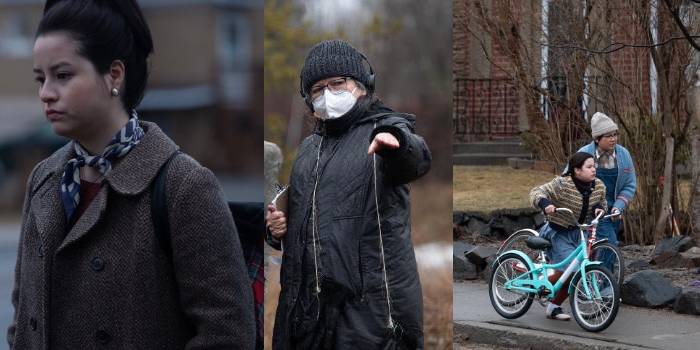 The adaptation of the Kenneth T. Williams play of the same name is produced by Niro, Freddie Films and Circle Blue Entertainment.
Production in Sudbury, Ont. and Saskatoon, Sask. has wrapped on the drama feature Café Daughter, directed by filmmaker and visual artist Shelley Niro.
The film is written, directed and produced by Niro, a member of the Mohawk Nation from the Six Nations of the Grand River Reserve, and produced by Diggstown's Floyd Kane via Freddie Films and Amos Adetuyi via Circle Blue Entertainment. Industry veteran and recent Reel Asian honouree Keith Lock is executive producer.
Based on the Kenneth T. Williams play of the same name and inspired by true events, Café Daughter is a coming-of-age story about a young Chinese-Cree girl in Saskatchewan who begins to embrace her Cree identity after a family tragedy. It is expected to run in the film festival circuit this fall.
The film's cast includes Violah Beauvais (Beans), Star Slade (Diggstown), Tom Lim (Ditched), Sera-Lys McArthur (Monkey Beach), Evan Lau (Hi Opie!), Billy Merasty (Frontier, Cardinal), and Demaris Moon Walker.
Financing for Café Daughter was provided by Telefilm, the Northern Ontario Heritage Fund Corporation, the Indigenous Screen Office, Ontario Creates, and Cultural Industries Ontario North.
Niro first boarded Café Daughter in 2019 after Lock and Williams approached her to adapt the play, according to a statement. "The story—one of survival and what a mother does to protect her children—is close to my heart and I'm thrilled we've brought it to life for the big screen," said Niro, whose most recent feature film was 2019′s The Incredible 25th Year of Mitzi Bearclaw.
"I am extremely grateful to have [Shelley Niro] trust us with this project," added Kane.
Pictured (L-R): Star Slade, Shelley Niro, Violah Beauvais and Evan Lau