The world premiere of Amazon Studios' Ontario-shot comedy The Lake will close the 32nd annual Inside Out Toronto 2SLGBTQ+ Film Festival, which is set to unfold after a recent change in leadership.
The first two episodes of the Prime Video scripted original series (pictured) produced by Toronto-based Amaze will screen at the end of the festival, running both in-person and virtually from May 26 to June 5 in Toronto. A total of 128 films from 28 countries have been announced for the lineup, with other Canadian titles including the world premieres of the docs Out in the Ring by Ryan Bruce Levey and The Empress of Vancouver by Dave Rodden Shortt.
Andrew Murphy and Elie Chivi are serving as Inside Out co-heads after executive director Lauren Howes left the organization this past February, a year after being appointed to the role, a festival spokesperson tells Playback Daily. "Lauren made the decision to change course and depart Inside Out in pursuit of new personal goals, and we wish them well in their future endeavours," said a joint statement from Murphy and Chivi.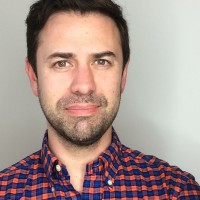 The board asked Murphy (pictured right) and Chivi to step in as co-heads on an interim basis "until a permanent leadership solution is identified," said the statement, adding: "Inside Out continues to be a significant part of our lives and we are honoured to help lead our team back into cinemas and online for the 32nd edition."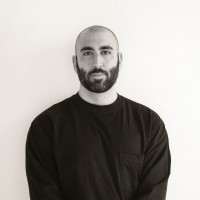 Murphy has been director of programming at Inside Out, while Chivi (pictured left) has been director of development.
The Lake is a family cottage tale created by Julian Doucet and starring Canadian actor Jordan Gavaris, Julia Stiles, and Madison Shamoun. Talent and creatives from the series will appear at a Master Class session at the Banff World Media Festival.
Out in the Ring, directed and produced by Levey, is a feature doc about the rise and history of LGBTQ+ professional wrestlers and representation in the sport.
With The Empress of Vancouver (Lantern Films), Rodden Shortt features Vancouver drag icon and performance artist Oliv Howe as she prepares for the 40th anniversary of her coronation.
Inside Out champions innovative 2SLGBTQ+ filmmakers from across the globe. This year's showcase has 38 feature films, three episodic series and seven world premieres. The opening night film is the Canadian premiere of Brazilian filmmaker Gabriel Martin's family drama Mars One, which opened the World Cinema program at the 2022 Sundance Film Festival.
Other Canadian titles in the lineup include the doc TRAMPS! (Low End) by Kevin Hegge; the drama Compulsus by Tara Thorne (Paw Paw Pictures); and Sundance-winning doc Framing Agnes (Fae Pictures) by Chase Joynt.
The homegrown offerings are rounded out by: the doc Pat Rocco Dared (Big Gay Movie), directed by Morris Chapdelaine and Bob Christie; musical feature Stupid For You (Substance Production), directed by Jude Klassen; and the doc With Wonder (Iron Bay Films), directed and produced by Sharon Lewis.