Writers Guild of Canada names new 2022-2024 council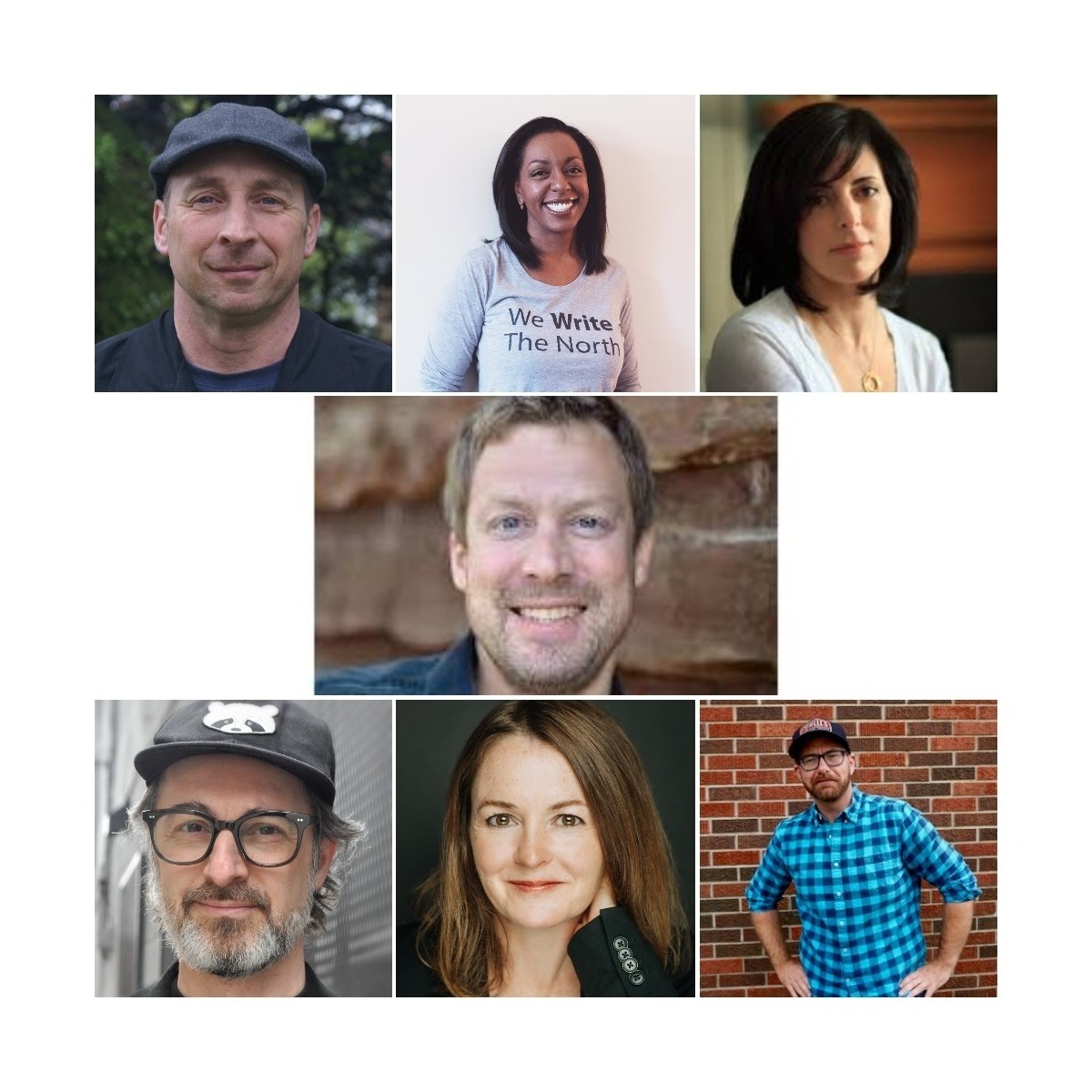 Among those serving the new two-year term is Alex Levine, who resumes his role as president of the council and has been re-elected as Central Region councillor.
The Writers Guild of Canada (WGC) has announced a new 2022-2024 council, with Alex Levine resuming his role as council president.
Levine (pictured middle) has also been re-elected Central Region councillor for the council's new two-year term of May 1, 2022 to April 30, 2024. He was appointed president  in April 2021 after the resignation of Dennis Heaton.
Levine is an award-winning writer and producer whose work spans multiple genres and formats, with credits including Orphan Black, Another Life, Flashpoint and The Border. He's been a member of the WGC since 2006.
Also returning: council VP and Central Region councillor Marsha Greene (pictured top middle; The Porter); WGC treasurer and Atlantic Region councillor Michael Amo (pictured top left; The Listener); and Quebec Region councillor Anne-Marie Perotta (pictured top right; Ranger Rob).
Newly elected councillors include Jeremy Boxen (pictured bottom middle; Killjoys) as Central Region councillor; and Sarah Dodd (pictured bottom left; Cardinal) and Jason Filiatrault (pictured bottom right; Young Drunk Punk) as councillors for the Pacific Western region.
Three councillors' terms have also ended: Andrew Wreggitt (Fortunate Son), who was on council since 2006, serving as VP from 2010 to 2021; Heaton (Motive), who was on council since 2012 and served as president from 2018 to 2021; and Lienne Sawatsky (Wishfart), who was elected to council in 2020.
The new council will work on behalf of WGC members "in this crucial time for Canadian screenwriters," said a news release.
The council election comes as Neal McDougall and Terry Mark fill in as the guild's acting co-executive directors. A WGC representative tells Playback Daily that national executive director and CEO Maureen Parker is on an indefinite leave "to attend to a personal matter."
McDougall has been director of policy at the WGC since 2013 and continues in that role, while Mark was previously assistant executive director.