MELS hires Geneviève Brodeur to studio operations role
The newly hired VP, studios and business development joins the TVA Group-owned company following the opening of a new soundstage for virtual production.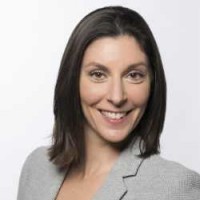 Studio operator and equipment supplier MELS has hired Geneviève Brodeur (pictured) as VP, studios and business development.
Reporting to MELS president Martin Carrier, Brodeur will be responsible for managing studio operations, business development and marketing, as well as  "developing business intelligence tools."
Brodeur has more than a decade of experience in Quebec's media industry. She most recently served as senior director, client solutions for Quebecor, the parentco of TVA Group, which formed MELS in 2015 following the acquisition of Vision Globale. She worked at Radio-Canada before joining Quebecor.
In a statement, Carrier said Brodeur's appointment will strengthen MELS' market approach and provide "a solid operational structure to support our evolution."
MELS has expanded its studio offerings since 2021, unveiling a 10,000 square-foot soundstage with a movable ceiling optimized for virtual production, following a $75-million investment from TVA Group, the Government of Quebec and the City of Montreal.
It has also expanded its senior leadership since Carrier succeeded outgoing president Michel Trudel in 2021, adding three executives to oversee digital creative services, equipment rentals and operations of its fleet of vehicles, generators and mobile services.