Keith Lock to receive Reel Asian's first-ever Fire Horse Award
Actor Sandra Oh has committed a total of $50,000 to the annual honour for Asian Canadian individuals in film and media arts.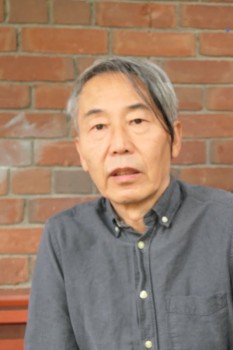 Canadian filmmaker Keith Lock (pictured right) is set to receive the inaugural Fire Horse Award from the Toronto Reel Asian International Film Festival (Reel Asian), which is getting support from actor Sandra Oh.
The annual $25,000 cash award — named after the Chinese zodiac symbol representing changemakers, creative thinkers and visionary leaders – goes to an Asian Canadian individual who has made an extraordinary contribution to the film and media-arts community. Lock will receive the prize at a ceremony on May 31 hosted by Reel Asian.
Oh has pledged to contribute $10,000 per year to the prize for the next five years, which matches a lead donation from an anonymous donor. Organizers say the future sustainability of the award will be supported by ongoing contributions from the Reel Asian community.
The award was created to honour Reel Asian founder Anita Lee, who was just recently announced as TIFF's chief programming officer, during Reel Asian's 25th anniversary last year. This year's inaugural recipient, chosen by a jury, was announced in celebration of Asian Heritage Month.
Lock is a Chinese Canadian filmmaker known for acclaimed experimental, dramatic and documentary projects, including Flights of Frenzy, Everything Everywhere Again Alive, A Brighter Moon, The Road Chosen: The Lem Wong Story and The Dreaming House. He was a founding member and first chair of the pioneering Toronto Filmmaker's Co-op, which later became the Liaison of Independent Filmmakers of Toronto (LIFT).
Lock also founded the New Films screening series of independent and experimental films in Toronto, which later became The Funnel. He's now executive producer of a feature film in production, Cafe Daughter. He also has an experimental documentary in production, A Film About Love and War, detailing his father's experiences during the Second World War, as part of Operation Oblivion.
Lock's work as a filmmaker, organizer and advocate has made great strides for "the advancement of Asian creatives in the Canadian film industry," said Reel Asian executive director Deanna Wong in a statement.
"Keith may not be the loudest voice in the room, but he's been quietly paving the way for others all these years and it is very fitting to have him as the first from our community to be honoured with the Fire Horse Award," Wong added.
Said Oh: "By honouring trailblazers of the Asian Canadian media arts community, we are recognizing ourselves. It deeply matters who makes our images, and to these pioneers we owe a debt—and our promise to keep striving to tell our stories to the world. Let's pause to celebrate those who blazed those trails — it's beautiful and necessary. And I can't wait for the next 25 years."