Oh, Canada: Rick Mercer on the state of the industry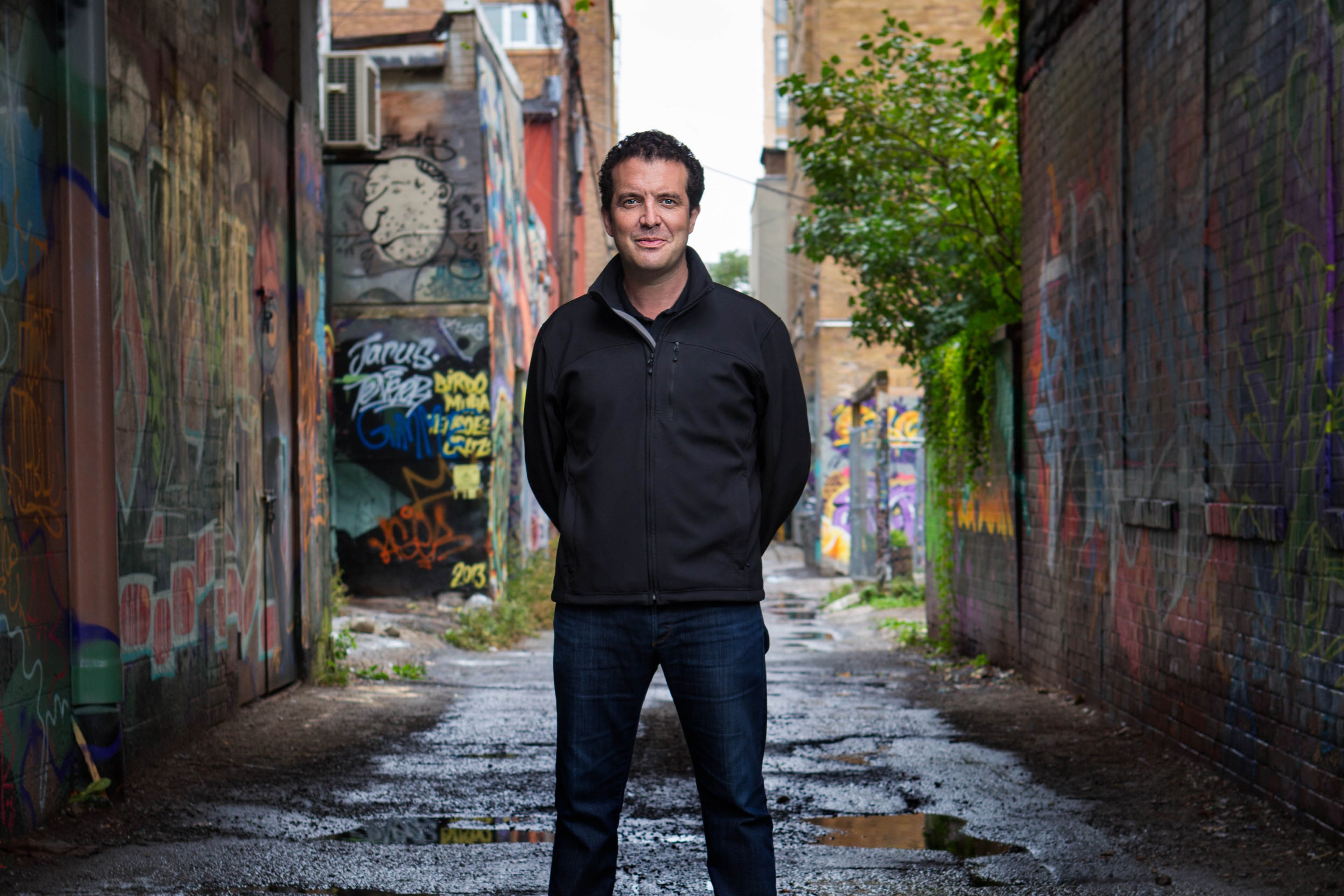 The political satirist and author talks about working with small budgets, his hopes for Canada's film industry, and his advice for emerging creatives.
A head of June's Banff World Media Festival and its annual Rockie Awards International Program Competition, Playback sat down with political satirist Rick Mercer to talk about the state of the industry. A former Rockie nominee himself, Mercer wrote about Canada's screen world and what it takes to make it here in his latest memoir, Talking to Canadians.
Playback: The book must have been a hit because it sounds like they want another. How did this one happen?
Rick Mercer: I had a relationship with Doubleday, and my publishers have always suggested a memoir because they say Canadians read memoirs – and, I do. I certainly thought about doing a memoir, but it just didn't seem feasible. I didn't see where the time was going to come from. I was focused on doing a new Just for Laughs tour and I had other projects going on. And, of course, that all went away – and I'm not complaining because everyone is in the same boat. I was very fortunate that I had this other project I could transition to. And it saved me because I've never done anything without a deadline in my life. I need a deadline. I need to know someone is going to call me on that day, looking for the material. So, that was it. I agreed to do the book because of the pandemic and it all worked out.
PB: One common theme you return to in it is budgets – how you always had to find a way to make a little do a lot. What lesson has that taught you?
RM: When [CBC's] This Hour Has 22 Minutes started there was no money, and that actually worked in our favour – though I never would have told them that. It forced us to be streamlined and to focus the show. We didn't have the luxury of exploring many of the areas people wanted to explore. We had to be nimble. The advice I always give people is to embrace your budget – whatever your budget is. Don't sit around and moan about the fact that you can't afford the aircraft carrier. Figure out another way to do it. By the time I got to The Mercer Report, I just saw the advantages of being nimble. It was famous for the road trips we did, but we never had more than four people on the road, ever. That was the entire crew, including me. That's the way we rolled. If we added one more person, that meant we needed a second minivan. And then, that's an extra hotel room. And then, if you have that extra minivan, well, you might as well put a person in it. So, we always just kept it at the size of a minivan and we made it work. I think we achieved what we achieved because we were lean and mean.
PB: What is one thing you would change about the industry if you could? Would it be the money?
RM: I would love to see more space for Canadian films on Canadian screens – and the money to promote those films properly. Canadian show business is unique in the sense that certain people are almost loath to promote the products they have. "[Partner] Gerald [Lunz] and I – since we started in the theatre together – often had people accuse us of being 'a bit crass' when it came to promoting the products. In America, I don't think anyone would ever say: 'Well, you know, that movie is good but they're just promoting it a little too much." We were unrelenting with The Mercer Report. If I wasn't working on a Tuesday, I did radio all across the country. That was a standard Tuesday. You do 42 interviews for the show. And we did that at any opportunity. We did that for 16 years. We never took our foot off the gas when it came to promoting the show.
PB: You've had a chance to travel and talk about some of the things that make Canada great. (Like our 'National Igloo'…) What do you think Canada's most important export has been?
RM: With all due respect to anyone in show business, I'd have to go with insulin. But, humour is certainly up there. Look at the impact SCTV has had on the world of humour, globally. You could write volumes about just that.
PB: A few times in the book, you talk about your 'big dumb luck'. Where do you think you'd be without it?
RM: I think I'd be a real estate developer in St. John's. It's funny that so many people think luck is a theme of the book, but I think that's disingenuous. Has anyone that's had a long career not realized that luck plays a part in it? I just think most people, if they're honest, realize that they were in the right place at the right time.
PB: OK, so what advice would you give emerging creatives?
RM: The only advice I have for people – and it hasn't changed in all the years I've been doing this – is that if you want to be in show business, you have to start creating content. If you want to be a writer… Well, I think we all know people who sat around and talked about how they're going to be a writer all their life. Start writing for the school newspaper. And if you want to do comedy sketches, you have to create comedy sketches. And, yes, they'll probably be awful. I can guarantee you they will be. But that's how you're going to learn. And if you can muscle through those failures and humiliations, then maybe you'll be cut out for the business.
PB: What's the greatest accolade you've ever received?
RM: Well, I was honoured and flabbergasted when I received the Order of Canada, of course. That was unexpected and overwhelming. The [2003] Banff Rockie Award was interesting because that was the beginning of a time when people started to talk about my 'body of work'. And I can remember thinking: 'What do you mean, my 'body of work'? I just started!' But, by that time, I guess I did have a body of work. All those things are incredibly meaningful, especially when they come from your peers, and people who are fans or just respect the work.
This article originally appeared in Playback's Spring 2022 issue