Insight Productions hires Kari Hollend, expands Jessica Brunton's remit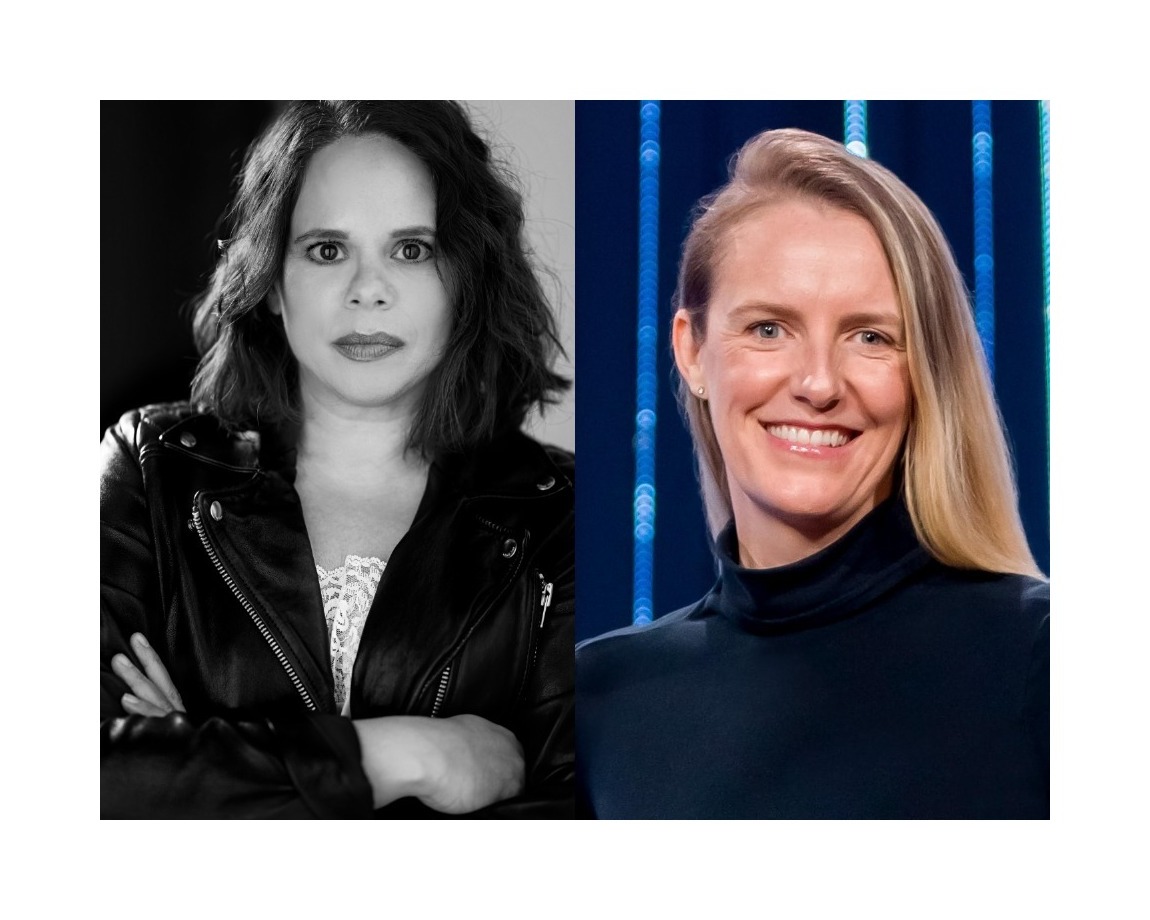 Hollend joins as as producer on the development team, working closely with Brunton, as Insight announces several promotions and a focus on scripted content.
Canadian producer Kari Hollend has joined the development team of Toronto's Insight Productions as the Boat Rocker Media-owned company looks to expand its U.S. and international development slate, particularly in the scripted space.
Hollend (pictured left) serves as a producer at Insight to develop projects across all genres at the prodco, honing in on scripted programming and packaging its existing IP and formats. She takes on the role effective immediately and reports to John Brunton, chair and CEO of Insight Productions.
A 20-year development and production veteran, Hollend's producing credits include the 2021 feature The Novice, the 2009 documentary Don't You Forget About Me and the music video for Shawn Mendes' If I Can't Have You.
Insight has also announced several key promotions, including that of VP of production Jessica Brunton (pictured right), who has worked on more than 50 of its shows, including LOL Canada, Big Brother Canada, Top Chef and Battle of the Blades.
Effective immediately, Jessica Brunton takes on an expanded role working closely with the development team, with a focus on scripted projects. The former supervising producer oversees production on all Insight shows, including budgeting, financing, and network relations, and supporting all of its showrunners.
Anthony Matkovic, Insight's director of branded content and partnerships, has also taken on an expanded remit. Insight says his position now includes an increased focus "on proactively generating new business development; negotiating formal partnerships with creative agencies; and overseeing the growth of the brand partnership team as Insight continues to expand this side of its business."
Meanwhile, Paul Thomas has been promoted to VP of finance, effective immediately. He was previously director of finance. Thomas now oversees corporate financial reporting and production finance at the company, and plays a key role in streamlining the corporate reporting and consolidation processes.
Earlier this week Insight announced it has partnered with the former producers of the popular Eurovision Song Contest to adapt the live televised music competition for Canada.
Insight is also touting a scripted development slate that includes "uniquely Canadian stories and those with a decidedly international appeal, many taken from real events, ranging from political thrillers, historical dramas, horror, crime, and psychological thrillers, to dramedies, family adventures, and kids programming."
Insight hasn't revealed any titles on the slate but says the formats include continuing and limited series, feature films, and TV movies based on original IP, documentaries, novels and memoirs.