How a conversation at Sundance led to Jennifer Baichwal's Into the Weeds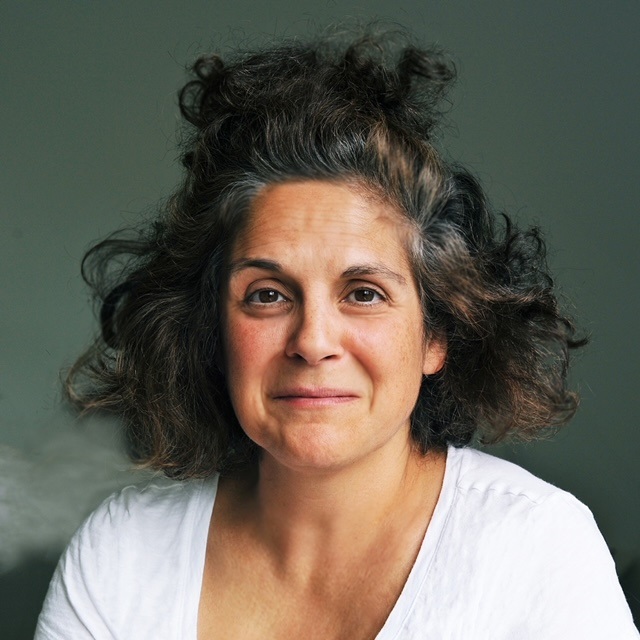 The Canadian producer-director talks about the making of the story that's opening Hot Docs, and how it spurred her to rethink the carbon footprint of filmmaking.
When Canadian documentary filmmaker Jennifer Baichwal learned about a "David and Goliath" environmental trial in California, she says she couldn't say no to pursuing a film about it.
Into the Weeds, written, directed and produced by Baichwal (pictured), and produced by Nicholas de Pencier, tells the story of Dewayne "Lee" Johnson. The Bay Area groundskeeper won a legal battle launched in 2018 against Monsanto after a jury ruled he developed cancer from exposure to one of its herbicides.
This is the 10th feature doc for Baichwal, who tells Playback Daily she heard people talking about Johnson's trial when her film Anthropocene premiered at the Sundance Film Festival in 2019.
"I was really intrigued. We went to the original group of lawyers and [asked] 'Can we do this together?' And they said 'yes,'" Baichwal recalls. "I really felt it was important to create a historical record of this fight that could be more widely disseminated than transcripts from court."
Baichwal discovered that Johnson's case against a powerful agrochemical corporation carried heavy implications because glyphosate, the active ingredient in the weed killer Roundup, is widely used on fields and forests. Monsanto fought to limit its responsibility for any consequences.
"I had no idea how much this [herbicide] is used everywhere around the world," she says. "We all have glyphosate in our urine, in our blood, like we're all just contaminated by it. And there are the bigger questions of corporate responsibility, corporate malfeasance, agency capture and the limitations of mass tort as a tool of justice. I'm assuming that it would have relevance to most people," Baichwal says.
Into The Weeds will premiere on Thursday (April 28) as the opening film of the 29th annual Hot Docs festival in Toronto, and is executive produced by de Pencier, Daniel Iron, and Geralyn Dreyfous. Canadian distributor Mongrel Media will release the documentary theatrically on May 20 in Toronto and Vancouver and in the spring and summer in other Canadian cities.
The film was commissioned by CBC Docs and it will air on Sept. 16 on CBC and CBC Gem as the season premiere of The Passionate Eye. The film's funders were Telefilm Canada, the Canada Media Fund, Rogers Cable Network Fund, CBC Docs, Ontario Creates, Rogers Documentary Fund and the Utah Film Center.
Sphere Films has picked up worldwide sales rights (excluding Canada) and will be selling the film at the Cannes Film Market on May 17 to 25.
Baichwal and de Pencier have previously worked together on feature documentaries including Long Time Running, about the Tragically Hip's 2016 summer tour; and an environmental trilogy made with Edward Burtynsky: Manufactured Landscapes, Watermark and Anthropocene: The Human Epoch.
Bringing Into The Weeds to screen brought challenges. Baichwal's team, which also included de Pencier as cinematographer alongside John Price, undertook a huge amount of scientific research to understand the case, and facts had to be carefully handled to ensure they were legally sound.
Even though Baichwal had filmed some interviews with Johnson and his family in 2019, once the COVID-19 pandemic hit everything changed. She cancelled planned shoots with Johnson and others in March of 2020 because "there was no way we could be around anyone who is immunocompromised."
Baichwal returned to California to interview Johnson in the summer of 2021 when vaccinations had become more widespread.
Due to other restrictions, Baichwal had to do remote shooting in Germany, where entomologists were researching the catastrophic effects of glyphosate spraying on insect populations.
"We hired a crew who went there (and) set up their camera and then I interviewed them on FaceTime. It was a bit frustrating. They did a good job but it was stressful to not be in the environment," she says.
Baichwal estimates the pandemic disruptions delayed the film's completion by up to one year.
While COVID-19 has been unambiguously bad for humanity, Baichwal notes that the slowdown in travel meant less pollution of the environment. It moved her to consider how filmmaking can make a smaller carbon footprint.
"It allows us to think about what's reasonable. Travelling to film festivals, doing Zoom talks that everyone thought was a poor cousin of the real thing. Can we do this in almost as good a way by not going and shooting remotely? I will always think about that now," she says.
Aside from her anxieties over the environment, Baichwal feels hopeful about the creative potential flowing from resources available to filmmakers in Canada.
"I have a lot of friends in different countries and there's nowhere near the level of support that we have, as filmmakers [with] access to funds [and] access to licences that allow us to tell our stories. I'm really happy about new initiatives around BIPOC [Black, Indigenous and people of colour] voices. There are a lot of different ways of telling stories, and a lot of different kinds of storytellers," she said.
Baichwal admits she doesn't know how the theatrical market will treat the film, as its release comes amid ongoing challenges of online streaming and the pandemic.
"I still prefer to see a film in a room with strangers and have a shared experience," she says. "There's something incredibly powerful about that. But we're in a new world now. I think there are a lot of people who will go back to theatres and we have to make films like this available in a way that people are comfortable to see."