EXCLUSIVE: Christine Tyson joins 100 Dragons as development executive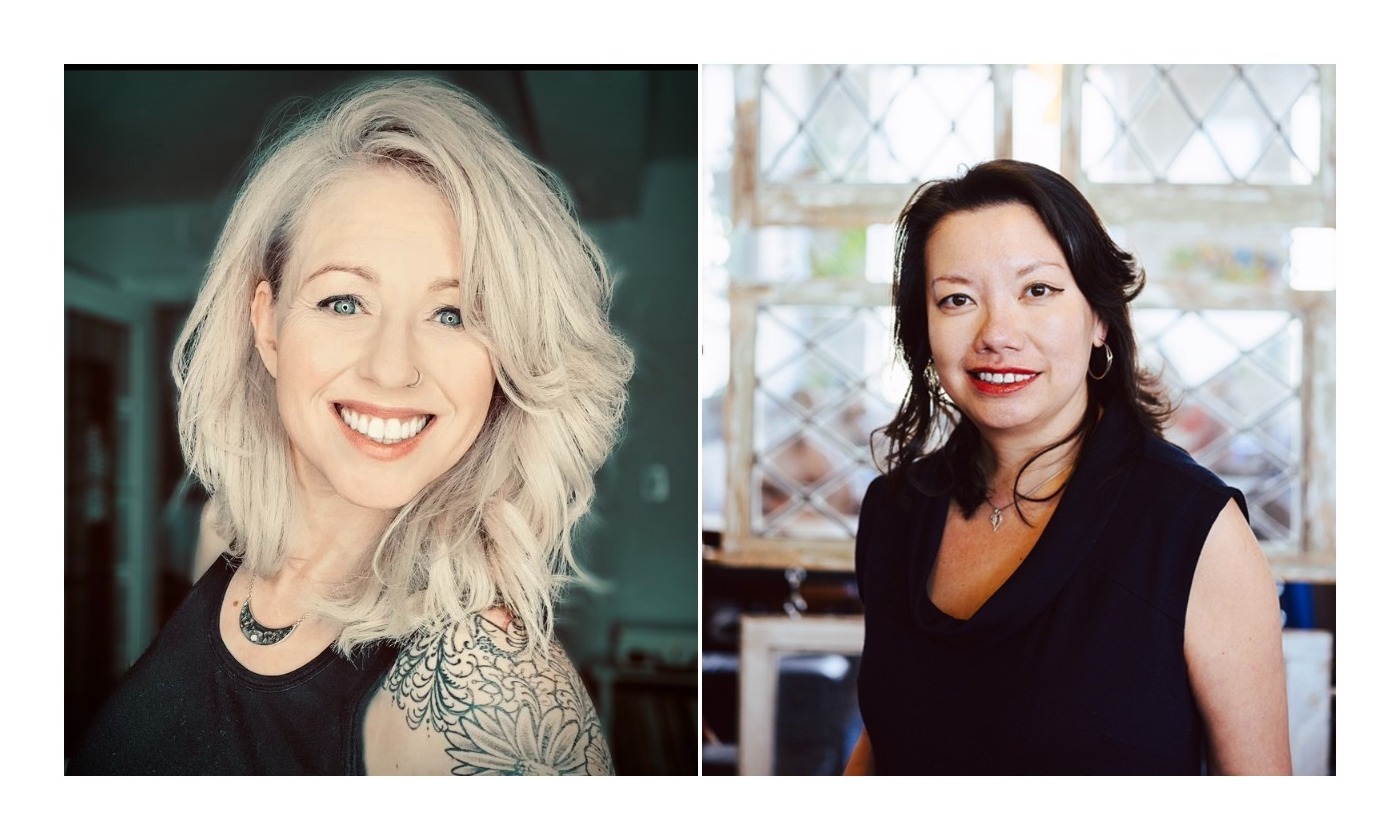 Tyson and president Teresa M. Ho plan to bring the company's development slate to the 2022 Banff World Media Festival.
Industry veteran Christine Tyson has been appointed development executive at 100 Dragons, which recently launched the CBC Gem original short-form series Hello (Again) created by Simu Liu and Nathalie Younglai.
A news release says Tyson (pictured left) will play a key role in shaping the Toronto-based prodco's development slate, which she and 100 Dragons' founder and president Teresa M. Ho (pictured right) plan to bring to the 2022 Banff World Media Festival, running June 12 to 15 in Banff, Alta.
Tyson has over 20 years of experience in the industry, working on projects from development through post-production for independent prodcos including Muse Entertainment, Shaftesbury Films and Buffalo Gal Pictures. With a business affairs background and creative skills, she founded her own banner, Diamonds to Bullets, over a decade ago to develop her own film and television projects.
Established over 20 years ago, 100 Dragons aims to "cultivate and gather diverse people and inclusive ideas to create innovative programming for the worldwide marketplace." The company also has the branch 100 Dragons Media, which launched in 2015.
The company's development slate includes the feature film 15 Kinds of Casual Sex, which was written by Emily Weedon and Muna Deria and features a lovelorn 20-something who gets relationship help from a sex-podcaster. The romcom was selected for the WIFT-T/NBC Universal Development Incubator and the NSI-EAVE On Demand Access Program, and awarded development funds from the Harold Greenberg Fund and Telefilm.
Also in development is Will Willie by Younglai, about an introvert microbiologist who leads a top-secret project developing a vaccine against a deadly virus while his wife and children face "the terrors of suburbia in isolation." It received financing through the Telefilm development stream.
In a statement, Tyson said she shares Ho's "passion and commitment to amplifying female, BIPOC and LGBTQ+2S voices."
Ho said Tyson's "brilliance in working with key creative teams will lend the support and direction that 100 Dragons aims to foster."
Photo of by Teresa M. Ho by Michael Tjioe