Playback Hall of Fame inductee Andrea Martin: A woman of a thousand characters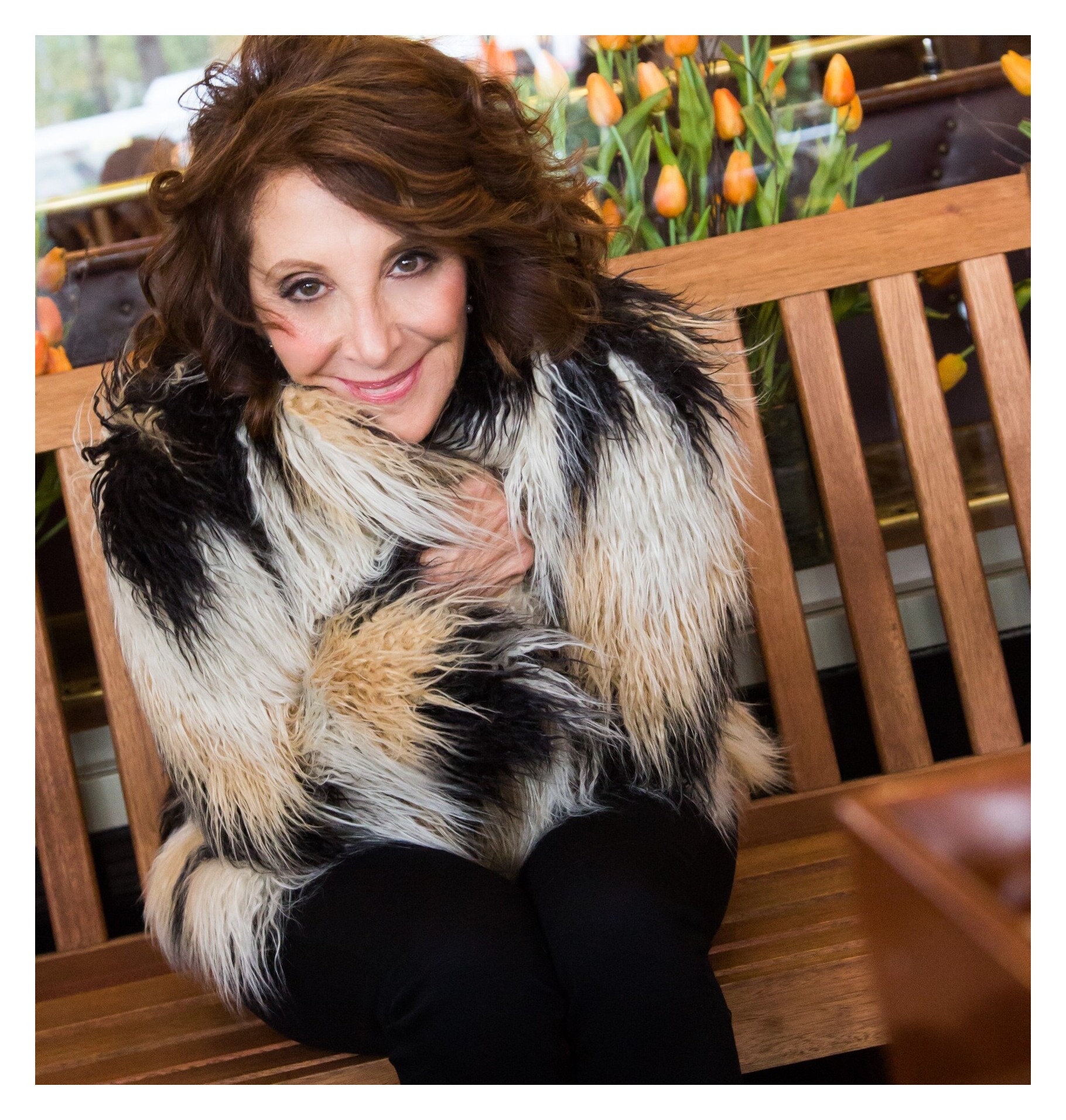 Andrea Martin's work on SCTV would be enough to guarantee her immortality, but she has also amassed award-winning credits on stage and the big screen
A ndrea Martin is Canadian comedy royalty. Born in Portland, Maine, of Armenian descent, Martin rose to fame as part of Toronto troupe The Second City and then the SCTV series, offering up a seemingly endless parade of impersonations and eccentric characters forever etched in viewers' minds, from lively leopard-print-clad station head Edith Prickley to incomprehensible European immigrant Pirini Scleroso.
Her work on SCTV (1976-84) earned her two shared Emmy Awards for writing and an acting nomination, as well as a shared Earle Grey Award at the Geminis.
Her film career had earlier got off the ground thanks to Ivan Reitman, who cast her in his first two Canadian features, and she would go on to nail roles in the likes of Wag the Dog (1997), Hedwig and the Angry Inch (2001), and as Aunt Voula in box-office smash My Big Fat Greek Wedding (2002). And then there's her highly successful Broadway career that has reaped Tony Awards for lead actress in the musicals My Favorite Year (1993) and Pippin (2013).
Martin currently appears in the supernatural drama series Evil, which has been renewed by Paramount+ for a third season. She spoke to Playback from New York, one of her three home bases along with Los Angeles and Toronto.
Playback: Congratulations on your recent Critics Choice Awards nomination for Evil.
Andrea Martin: Thank you. The show is very well received, particularly by people who like the supernatural horror genre. It's beautifully written. It examines evil from three perspectives: if you've seen a vision, is it a saint, is it because you suffer from mental illness, or is it a scientific thing going on in your brain? I started last season as a recurring character – a nun called Sister Andrea – and they made it into a principal this year. I'm happy to be doing it, even though I can't watch it because I wouldn't be able to sleep at night.
PB: Horror takes you back to your roots in film, making Cannibal Girls (1973) with the late Ivan Reitman. You and your co-star Eugene Levy even won best acting awards at the fantasy-focused Sitges Film Festival in Spain.
AM: Ivan's passing was really tough for me. I moved to Toronto and got my landed immigration status in 1970, and the first job I got was with Ivan on his movie Foxy Lady (1971), which nobody can see anymore, thank God. We talked a couple of years ago, and he said, "I buried it in the bowels of my basement."
And then there was Cannibal Girls, and I also did the musical Spellbound (1973) he was producing. Because I was new to Canada it meant so much to me that I had a fan. I felt very connected to him as we started out together.
PB: And then you did Black Christmas (1974) with Bob Clark, another director who had great success in the Canadian system. You played a sorority sister, and then you came back for the 2006 remake as the housemother.
AM: It was a very influential horror film – maybe the first of the sorority slasher films – and [aficionados] hold it up as an important step in the genre. So I started out in horror but I hope that's not how I'm ending!
PB: You've called theatre your first love. What inspired that and your desire to perform?
AM: It was very fluid. I never set out to be an actress. It was a hobby. I did children's theatre and then I took acting and dance classes. When I was growing up in Maine, I never thought Broadway was a reality or that I was going to be a star in Hollywood.
At 12, I auditioned for South Pacific at the Kennebunkport Playhouse and got the part of Liat, and then I got a real taste of what it was like to be in a community of actors. I felt I belonged and that it was like family. I still feel that way with every theatre production I'm in. You don't usually get that in television, although SCTV felt very theatrical, because we were with each other all the time and wrote together, and maybe that's why I took to it. All those actors are still my close friends.
PB: You recently shot an episode of Only Murders in the Building with SCTV alum Martin Short, and we mentioned Eugene Levy. You performed in the stage musical Godspell in Toronto in 1972 with those guys as well as Victor Garber, Gilda Radner and Dave Thomas, who would also be on SCTV. That cast and the SCTV cast were all-star lineups. Did you ever look around and think, "We are a powerhouse!"
AM: (Laughs) I never did that. But I certainly looked around and thought, "How did these likeminded people all get together? What kind of fluke is that?" A seamless friendship developed out of Godspell. We were connected from a very early age, and then to have that continuity is crazy. I don't know how many people can say they're still close friends with actors they started out with in their 20s and are still working with them.
PB: You have talked about having stage fright in the early days of The Second City. But you must have gotten over it because you've done so much theatre since then.
AM: Here's what I've never said: "I nailed it!" I always think it can be better. Maybe I'll try a line differently the next night, or in a TV show or film I'll say, "Let me do another take." I've never felt entitled. I've never felt like I was the best or that I deserved a part.
I feel like a working actress and take nothing for granted, and I still get nervous. I've always been that person. Maybe that's good. I'm still alive, so it hasn't taken any years off me.
PB: There are many movie roles we could talk about, but I would like to bring up My Big Fat Greek Wedding, written by and starring Canadian Nia Vardalos. Here's a little film that shot in Toronto and went on to make US$369 million worldwide and become the top-grossing romcom of all time. Did you have any idea it was going to be a massive hit?
AM: When I've been involved in stuff where I think, "Wow, this is going to propel me into a leading part next to Meryl Streep," nobody sees it. But then when I least expect it, like with Evil, it takes off. I try not to have expectations anymore.
I had no idea anybody was going to like My Big Fat Greek Wedding or me in it. We shot it on a very low budget [$5 million] in the outskirts of Toronto and in Greektown. It was a very quick shoot, and everybody was lovely and fun.
And I certainly liked retrieving part of my Armenian roots and being able to (putting on the accent) talk like Voula. I did a lot of research about accents in Armenia and the bond between Armenians and Greeks.
PB: And a year later the movie spun off the TV show My Big Fat Greek Life, and then a film sequel in 2016, both of which you were in.
AM: And there's talk of doing another one, so I hope that happens.
PB: Your series Working the Engels (2014) was significant in the industry, touted as the first time a U.S. network – NBC – collaborated with a Canadian one – Global – on a primetime comedy.
AM: Bob Greenblatt was running NBC and I knew he was a fan. I loved shooting in Toronto, being in my house and driving myself to work every day. I loved the Canadian crew. Everybody was so kind and normal. Nobody had any pretense. I'm sorry it didn't go further [than one season]. But they were very kind to give me the lead in it. I don't often play the lead. I'm usually playing supporting parts. So I have really fond memories.
PB: You became a dual citizen in 2017 just ahead of being honored on Canada's Walk of Fame. Why was it important for you to be officially recognized as Canadian?
AM: I was spending more time in Canada, and everything important in my life happened there: getting married, my career starting, having my children, writing a book [Andrea Martin's Lady Parts], SCTV, performing at Stratford. And I wanted to travel easier.
Trump was – oh dear God – president, and I thought when I fly into Canada [as an American], I don't know if I'm going to have stones thrown at me. So it was nice to carry a Canadian passport and I feel really lucky.
PB: It seems you haven't slowed down at all.
AM: There's no part of me that's slowed down. The work – the joy and curiosity and enthusiasm and childlike play it offers – fuels me. I have a lot of interests, two beautiful sons, a beautiful granddaughter, friends and hobbies.
But when I wasn't working during the pandemic, I didn't know who I was. It's just part of who I am. And luckily, people have hired me over the years because they like [what I do]. I'm excited to go to work. There's no part of my vocabulary that has "retire" in it.
An abbreviated version of this article originally appeared in Playback's Spring 2022 issue
Photo credit: Danielle Kosann