Cinespace renews support for York University Motion Media Studio with $3.12M gift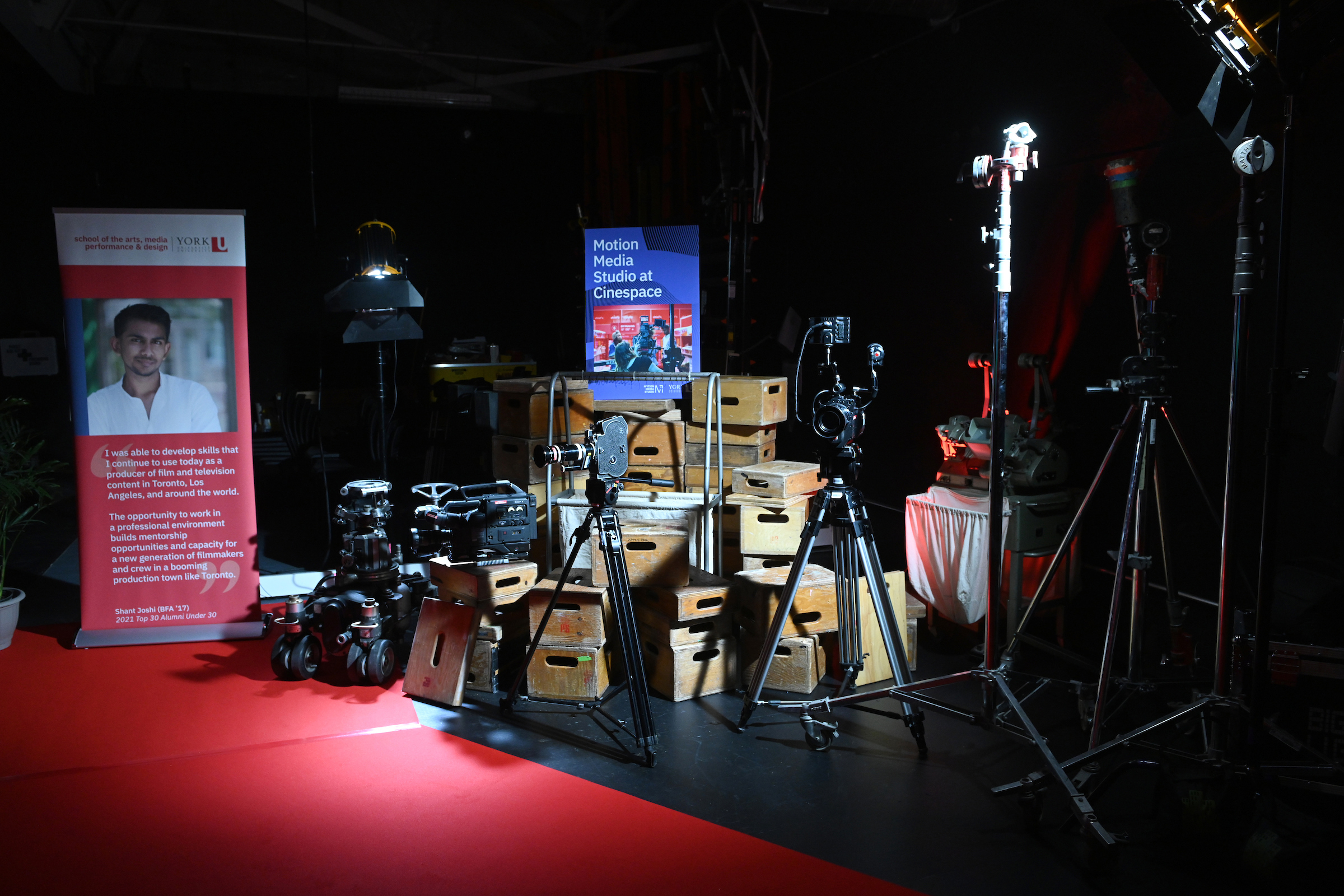 Cinespace, which was acquired by TPG Real Estate Partners in November, also gave $2.5 million to the media facility in 2016.
In the wake of newer ownership, Cinespace Film Studios has renewed funding to the York University Motion Media Studio in Toronto.
Originally established in 2016, the educational media facility is located at Cinespace and used for hands-on learning, teaching, practical training and production by York's School of the Arts, Media, Performance and Design. The studio was initially launched with a $2.5 million donation from the Cinespace founders, the Mirkopoulos family.
Current owners TPG Real Estate Partners have now stepped in with an additional $3.12 million gift to the Motion Media Studio, further enabling students to receive training in new media technologies, as well as exposure and interaction with leading members of the TV and film industries.
The gift will enhance and elevate the facility, said Rhonda Lenton, University President and Vice-Chancellor, York University, in a statement.
Planned enhancements include high-performance computing and experiential learning in areas such as cinematography, camera stabilization and motion control, lighting and blocking.
The facility also plans to offer high-quality technology, including stereoscopic 30 cinema and interactive data visualization; gaming; sensing and control systems, and markerless motion-performance capture; augmented reality, virtual reality, immersive environments and motion simulation; ambisonic sound; and interactive 30 image mapping and architectural projection.
Also on the docket: production process support such as physical computing, electronics prototyping, fabrication, and production equipment for the development of custom electronics, and programmable microcontrollers and micro-computing technology; and a suite of digital post-production equipment for editing, motion graphics, pre-visualization, virtual and mixed reality development, and high-resolution sound production.
"Cinespace's generous new donation means that each student who has access to this studio will continue to have the opportunity to develop a creative voice, contribute to our collective cultural history, and affect positive change," said Lenton.
Students will also access industry leaders and a support network at Cinespace, production home to series as Netflix's The Umbrella Academy and Hulu/CTV Drama Channel's The Handmaid's Tale.
"With Cinespace's support, we will fuel the future of storytelling by supporting student success, connecting the next generation of media talent to industry career opportunities, and sharing the diverse stories of these creators with global audiences," noted Sarah Bay-Cheng, dean of York's School of the Arts, Media, Performance and Design.
Ashley Rice, new president and co-managing partner of Cinespace Film Studios, said philanthropy is part of the company's core value.
"Giving back to the community has always been a part of Cinespace's DNA, and when my partners and I took over leadership at Cinespace, we knew we wanted to keep that core tenet alive," said Rice. "We hope this donation will empower students to take advantage of the opportunities at the York University Motion Media Studio at Cinespace to learn and create."
Toronto Mayor John Tory said the gift is a shot in the arm to the city's film, television, and digital media production industry, which attracted more than $2.5 billion in direct spending in 2021.
"A space like this will help bolster our local economy by infusing the film, television and digital media industry with homegrown talent – this is good for our city and good for our residents," he said.
Photo courtesy of York University