Cancon clout: How Canadian TV series are reaching global audiences
Two years into the pandemic, international TV sales may have become more complicated, but Canada is holding its own.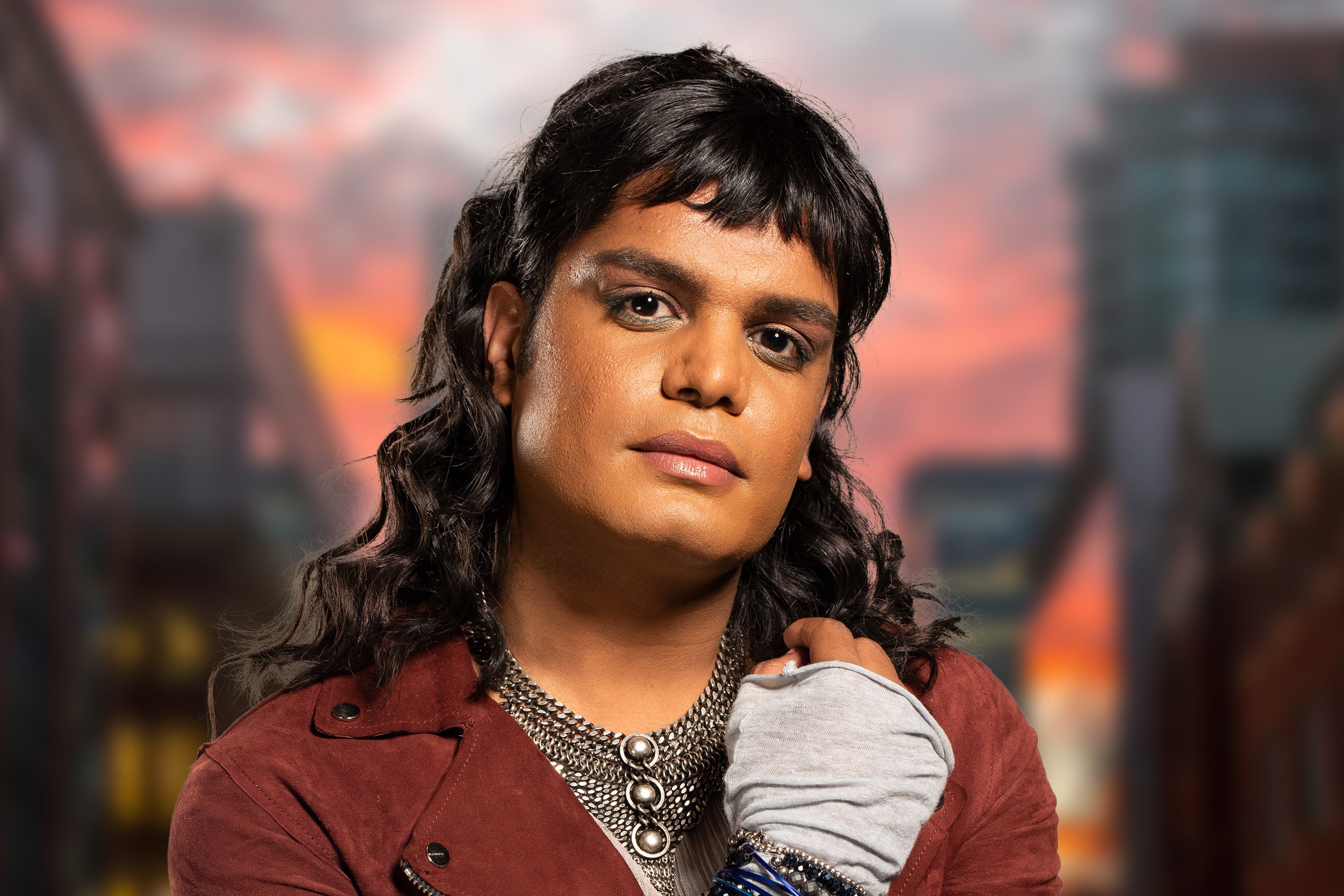 Rising production costs, shrinking channel budgets, COVID compliance and complex rights negotiations can make the content business seem like a tough gig right now. But the fact remains, Canada is better placed than most to compete internationally.
Valerie Creighton, CEO of the Canada Media Fund, which provides around $350 million a year in funding to Canadian production and development, says Parrot Analytics "estimates that Canadian TV series accounts for
5.2% of the demand share for all non-U.S. content with global audiences. For a market of about 38 million people, this is an excellent performance."
Creighton also points to a July 2021 report from the Canadian Media Producers Association, which shows that CMF-backed Canadian shows generated $279M in international presales from 2014/15 to 2018/19 (the most recent pre-pandemic figures). That equates to 125 projects across drama, documentary and kids. While 74% went to drama, 45 documentary projects attracted presales.
Assessing the appeal of working with or buying from Canadian content creators, Blue Ant Media, EVP international, Solange Attwood says the country continues to benefit from "the quality of its production base, its partnership-oriented mindset and its proximity to the U.S.
"Canada's cultural connection to the States is still meaningful in terms of exports. The U.S. is the North Star for many buyers and Canada leverages that."
As for her point about partnership, she says "Collaboration has always been in the DNA of Canadian producers because it's a small market that needs to look internationally for funding. Everything from copro treaties to the CMF funding model is geared toward collaboration."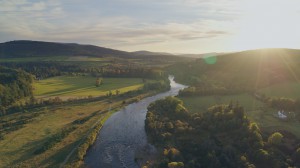 Blue Ant doesn't position itself as a Canada-specific content company, but Attwood has several examples of copros where Canada has been a lynchpin. Among them are World's Most Scenic River Journeys (pictured left) and History By The Numbers, both of which include Blue Ant's Toronto-based subsidiary Saloon Media as a partner. The former series aired on the U.K.'s Channel 5 and Smithsonian Channel Canada while the latter includes Curiosity Stream, Smithsonian Channel Canada and U.S.-based Jupiter Entertainment as collaborators.
But pulling together international copros has undoubtedly got tougher. In factual, broadcasters around the world are increasingly looking for more local content. In drama, budgets are escalating rapidly thanks to a combination of streamer-driven competition for talent/crews, COVID compliance costs and rampant inflation. So partners need to bring more resources to the table.
Nevertheless, says Attwood, "that doesn't change the fact that coproduction is often the solution to the funding challenge. The stakes are so high you want the right people at the table."
Cineflix Rights CEO Tim Mutimer says long-running Canadian-originated factual series like Mayday: Air Disaster and Property Brothers continue to do great business globally – and the international-facing model that helped develop those shows still has relevance in 2022. "We have a greenlight strategy that is all about getting new content to the international market," he says.
Like Attwood, Mutimer says it's the combination of high quality, on-the-ground incentives and cost effectiveness that bring partners back: "Canadian content has a U.S. look and feel but at a lower price point and can leverage treaty copros. It can also be made with U.S. talent."
The latter point isn't just in relation to factual but also scripted, says Mutimer. "We've worked with Lifetime on a series of TV movies and are now involved in scripted series Reginald The Vampire. That is produced in Canada, directed by a Canadian (Jeremiah Chechik) but has a U.S. lead (Jacob Batalon) and a U.S. channel partner (Syfy)."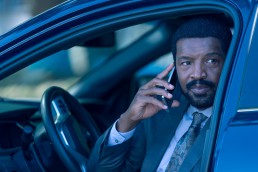 Mutimer says Cineflix Rights has also enjoyed much success working with CBC drama Coroner (pictured right). Produced by Muse, Cineflix Studios and Back Alley Films, Coroner is now up to four seasons and has been licensed to around 150 territories.
Changing with the times
Canada is undoubtedly still adept at creating content with an overtly international sheen. Boat Rocker Studios, for example, is producing Robyn Hood, a re-imagining of the Robin Hood myth for Corus Entertainment's Global channel, with the U.K.'s Eleventh Hour Films on board as copro partner. In this version, protagonist Robyn Loxley is a young woman whose masked hip-hop band, The Hood, is known for its anti-authoritarian message.
Explaining why a Canadian firm is backing a series based on English folklore, Jon Rutherford, president of Boat Rocker Studios, kids & family and rights, says: "We back projects that are distinctive and have the potential to work internationally. But there are clear benefits for the Canadian content business in supporting innovative productions like Robyn Hood, not least the fact it is being shot around Toronto and Hamilton."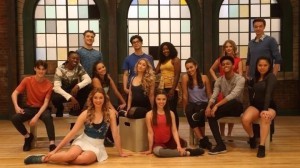 Rutherford has no doubt Canada still commands a key position in the global market. He cites scripted series The Next Step (pictured left), a copro with the BBC that has clocked up 200 episodes and continues to sell worldwide. He also singles out preschool show Dino Ranch (Disney Junior, CBC Kids), which he says is shaping up as an onscreen and offscreen global franchise.
On the factual side, he acknowledges that there is a trend towards local content buying, but says it is not insurmountable. "There are areas like history, popular science and engineering that lend themselves to coproduction. And if you get the right lifestyle star, such as Mary Berg, they will transcend boundaries."
Alexandra Finlay, VP of creative and coproductions at Shaftesbury, says: "We've got a lot of international coproductions in development with partners across Europe, the English-speaking markets and Australia. Canada's influence is evident in all of them, even if not onscreen. The IP may mean the show is located elsewhere but that doesn't mean the showrunner, director or composer can't be Canadian. The Sounds (Shaftesbury/South Pacific), for example, was set in New Zealand but had a Canadian director and Rachelle Marie Lefevre in a starring role."
Sometimes, says Finlay, it makes sense to join coproductions as a junior partner simply to establish a working relationship. "We joined Dead Still as a secondary partner," she recalls, "That was a period drama set in Ireland, produced by Deadpan Pictures. That established a good working relationship which then led to the reverse situation, when Deadpan joined us as a supporting partner on Departure season two."
For Finlay, one of the biggest challenges facing Canadian firms is that they are competing with producers from an ever-increasing range of territories. "But the market is hungry for content, and it is open to shows that combine specificity of subject and with universal themes." Underlining this point, Canada's export strategy has certainly been boosted by content that champions distinctive voices.
CMF's Creighton says "Canadian content is doing well internationally right now because it embraces a diversity of voices we don't see from content out of many other territories. Kim's Convenience, Schitt's Creek, Transplant and Sort Of all portray diversity in different ways."
The CMF is playing a part in this through a range of international copro incentives. These include the Canada-South Africa Co-Development Incentive, a collaboration with the National Film and Video Foundation.
Jonathan Ford, managing director of Abacus Media Rights (AMR), agrees that diverse storytelling is a Canadian superpower: "We've been working with Sphere Media/Sienna Films on Sort Of, which was picked up by HBO Max U.S., M6 France, Stan Australia and Sky for the U.K. and Germany. It's well-crafted and has a diverse spirit that is in demand."
Prior to Sort Of, AMR secured widespread sales for Sienna's Trickster, based on the bestselling book series from author Eden Robinson of the Haisla and Heiltsuk First Nations.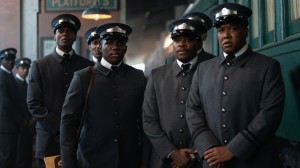 Ford is now working with Sienna on the drama The Porter (pictured right), about Black railway porters in Montreal in the 1920s. "It's well cast, exciting and resonates with a lot of contemporary issues around race."
Sally Catto, general manager of entertainment, factual and sports at CBC, says international coproductions "are key to ensure our stories can be told on a more significant scale, and to ensure we can compete and take Canadian creative talent to the rest of the world. To name just a few, we've partnered with HBO Max on Bilal Baig and Fab Filippo's Sort Of. We've also been involved with NBCUniversal International on Cameron Pictures' female-driven police procedural Pretty Hard Cases; Lionsgate on Son of a Critch; and Netflix on Workin' Moms."
In recent times, the CBC has formed strategic alliances with both the BBC in the U.K. and ABC in Australia. And there's no question that the pooling of English-language talent and resources is still a key feature of the global market. TVA-owned Incendo, for example, has been working with Banijay's New Zealand production division Screentime on romantic comedy movies. CBC, Super Channel and Rhombus Media are all, meanwhile, partners in The North Water, a copro with the BBC and See-Saw Films that falls within the Canada/U.K. treaty.
Of course, the 21st century content business is no longer all about tape sales or copros, with some Canadian firms seeing opportunities in factual formats. Marblemedia, for example, has been touting titles such as Race Against the Tide to European partners while Quebec-based Media Ranch has enjoyed success with IP that has come through its Horsepower format incubator. A recent example is Love Van, which is being codeveloped with French broadcaster TF1.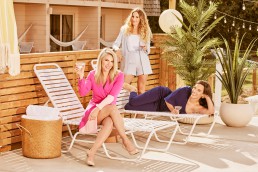 Canadian content has also found support from streamers. Proper Television's (part of Boat Rocker) Motel Makeover (pictured left) and marblemedia's Blown Away are both on Netflix. In 2022, HBO Max has ordered a new version of WildBrain's youth franchise Degrassi and picked up U.S. rights for the library of Degrassi: The Next Generation.
In terms of core competence, further endorsements for Canada include AMC Networks entering a strategic partnership with Shaftesbury. More nuanced is the recent news that Amazon has parachuted in Sony Picture Television-owned U.K. producer Left Bank Pictures to produce Three Pines, based on Canadian author Louise Penny's Inspector Gamache novels.
While Three Pines will showcase Quebec to the world, and lean heavily on production services from Muse Entertainment, there will inevitably be concerns that high-end TV is taking on the same foreign service characteristics as feature films (with SPT distributing).
Three Pines perhaps hints at the core challenge facing Canada, which is lack of scale in an industry that's accelerating towards consolidation. The CMPA report underlined this when it said: "To produce high-quality Canadian series and films, greater resources are needed."
This conundrum can't be solved overnight, but Creighton believes a useful starting point will be the proposed Online Streaming Act (Bill C-11). "With cord shaving/cutting resulting from competition by the streamers, contributions by cable distributors to the CMF have decreased sharply. If we are to ensure the long-term sustainability of our ecosystem, we need to bring foreign streamers into the system," she says.
Creighton believes a re-energized CMF can have a pivotal role in helping Canadian producers deliver internationally: "If we want Canada's stories to continue reaching global audiences, we need the CMF to become a global content fund. We need to generate partnerships that will take our creators and content to new markets."
This article originally appeared in Playback's Spring 2022 issue