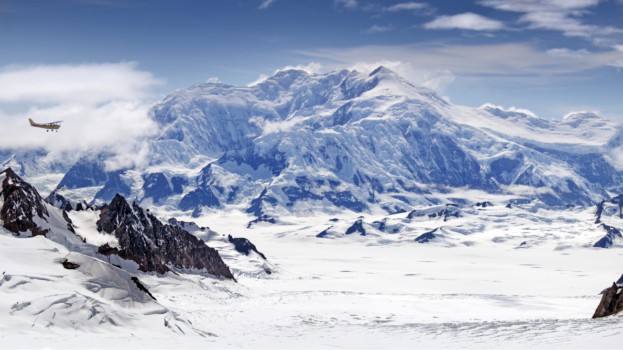 The Yukon offers some of the most stunning locations Canada has to offer, and they're gunning to be your next filming destination.
"We offer the Alaska look at a Canadian price," notes Iris Merritt, Media Development Manager for the Yukon's Department of Economic Development. "We have wide open vistas and we are known for our snow and for our wilderness. We have spectacular locations."
Sandwiched between Alaska and British Columbia with terrain that rivals the size of Spain, the Yukon offers uniquely distinct assets that should warrant a closer look by film and TV production companies.
To start, the region offers tremendous flexibility for incoming crews, boasting more hours of natural light from April to September than any of its southern counterparts. And depending on when you arrive, you can even experience 24 hours of daylight.
"From May until July, it never gets dark," says Merritt. "Our nights go into perpetual twilight in the Southern Yukon. In the Northern Yukon, it's 24 hours of daylight."
And when night does fall, skies are often highlighted by that exceptional phenomenon known as the Northern Lights, which once caused actor Robin Williams to pause production on The Big White to enjoy the pictorial magic.
The Yukon is also home to Mount Logan, the second highest peak in North America and Kluane National Park and Reserve, home to the largest non-polar ice field in the world.
"We have lots of glaciers so you can do snow shoots in the summer here," Merritt notes.  "If you have those Christmas commercials that need snow, you can film here."
Temperatures can spike up to 35°C (95°F) during the summer, with the Discovery Channel's popular Gold Rush TV series filming annually in the Yukon during those warmer months, and into October.
Speaking of the Klondike Gold Rush, Dawson City fits the bill if you're looking for a town preserved by time.
"It's a living set," says Merritt. "Dawson City's vibe is that of 1898: they have a heritage bylaw where it's mandatory that buildings retain the look and feel of the period."
Yukon's capital, Whitehorse, is ideal for any filmmaker looking for a nondescript setting. "Whitehorse is any town, anywhere," says Merritt. "There are no buildings over four stories, so it's ideal to play any small population town."
And  while the Yukon does not offer production tax credits, Merrit says its newly announced Media Production Fund "can provide up to 40% of your total Yukon spend.  There are also programs to support development and pre-development where there are Yukon producers attached to the project."
The Big Year, River of Life – The Ghosts of Yukon and all eight seasons of Dr. Oakley: Yukon Vet have taken advantage of the locale, with the UK and Germany serving as top markets. But Merritt says the Yukon is hungry for more, with an on-the-ground team that is extremely film friendly and can assist potential film and TV productions in finding the perfect location for their project.
"We also have local  grip and electric kits and our talented crews bring a 'can do' spirit to each production they work on," Merritt adds."We know what our strengths are."