Wildhood navigates a wild theatrical market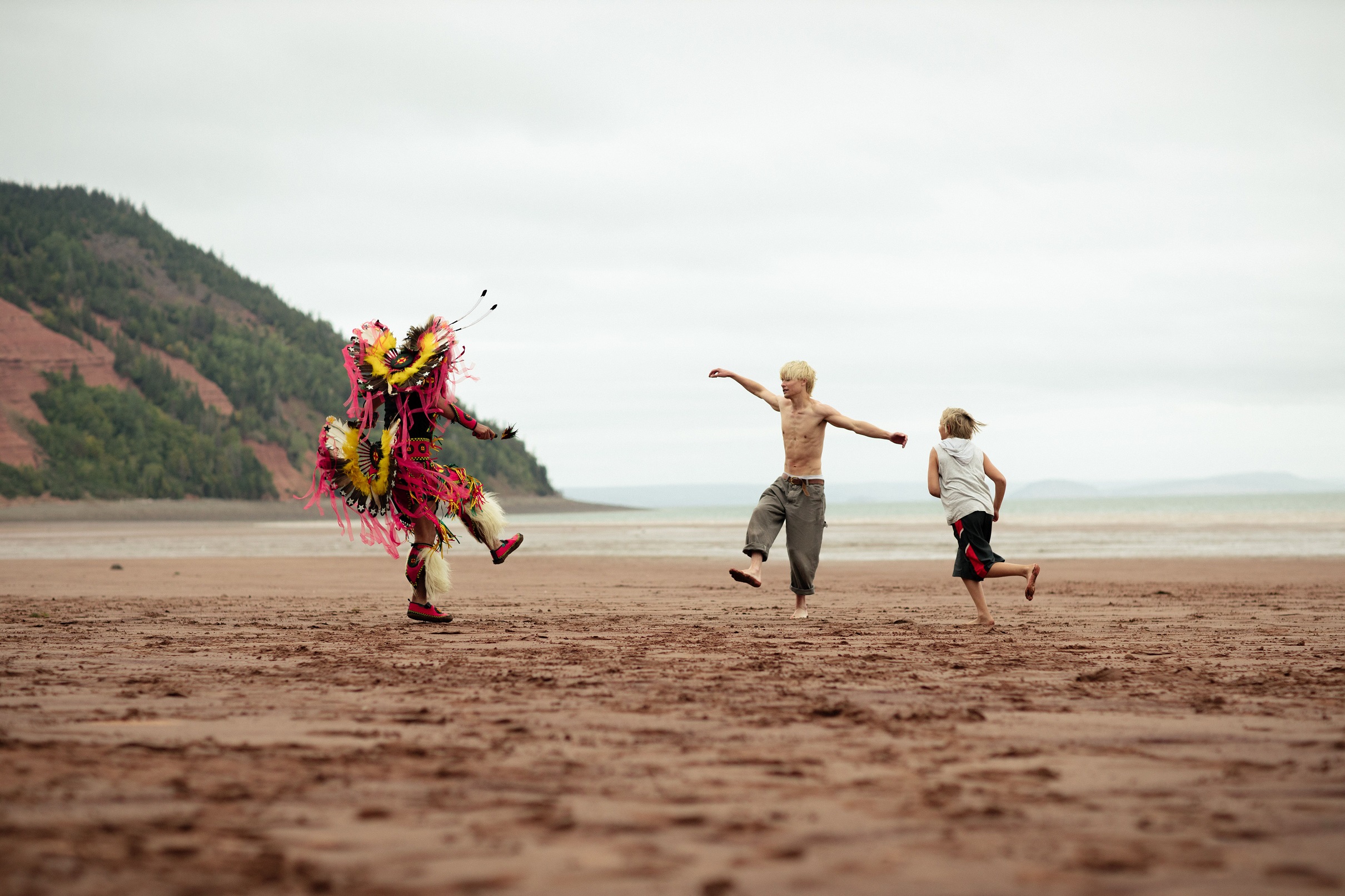 A look at how Canadian Screen Award nominee Wildhood is using tools, including an FYC campaign, to gain attention after another year of pandemic upheaval.
It's been another year of pandemic challenges for Canadian films. Cinemas reopened last spring and summer, only to face wintertime restrictions and shutdowns in the face of the COVID-19 Omicron variant.
As restrictions lift and theatres resume operations, homegrown indies are competing with tentpoles like The Batman for screens. So, what does it take to get noticed at a time of market unpredictability?
For Wildhood – which is nominated for six Canadian Screen Awards, including Best Motion Picture – it's been a combination of factors including community outreach and a For Your Consideration (FYC) campaign.
Written, directed and produced by two-spirit L'nu filmmaker Bretten Hannam, Wildhood follows a two-spirit teen who connects with his Mi'kmaw heritage.
Gharrett Patrick Paon of Rebel Road Films and Julie Baldassi of Younger Daughter Films are producers, while Damon D'Oliveira is executive producer. Other production companies attached are Flimshow and Mazewalker Film.
Paon tells Playback that film festivals are still key to igniting buzz. Wildhood secured an international sales agent with Berlin's Films Boutique before its world premiere at the Toronto International Film Festival, where the drama gained attention thanks to indie-loving audiences and publicist Cynthia Amsden, says Paon.
Wildhood was then acquired by Mongrel Media for distribution in Canada, where it launched in theatres on March 11.
Paon says Wildhood's outreach has also included forging connections with LGBTQ and Indigenous organizations to bring the film to communities it represents. They also created a "meaningful social media presence," including seven EPK videos on Instagram that were also used in the film's digital FYC campaign for April's Canadian Screen Awards. The campaign also included an ad on Playback.
The EPK spots were supported by the Shaw Rocket Fund, one of Wildhood's financiers, says Paon. "It's about providing your audience with different entry points into your story, whether it's through a behind-the-scenes video or a character video."
FYC campaigns are a tradition in the U.S. but aren't as big in Canada, says Paon, noting distributors don't feel they translate into box-office sales. "I think there's a real hesitation to play at a Hollywood level when our population is not U.S. numbers," he says.
For Wildhood, an FYC campaign made sense ahead of theatrical release and during the Canadian Screen Awards voting period, says Paon. Such campaigns can also foster a sense of pride, community and future working relationships with filmmakers.
"A CSA campaign is not just for box-office sales," says Paon. "It's to support your filmmakers and your filmmakers' careers so that they can generate bigger box-office sales with larger recognition on their next films."
Paon predicts such campaigns will grow, as online graphic design platforms make it easy and inexpensive to create materials for them.
"I hope that CSA campaigns become a larger part of the industry here," he says, "because I'm really worried that as we move forward with the advent of all these streaming platforms, that the reason why we got into film in the first place is just starting to bottom out."
Campaign or not, Paon does think audiences are starting to crave more diverse stories like Wildhood and fellow Canadian Screen Award nominees Night Raiders and Scarborough.
Danis Goulet's Night Raiders broke the record for the widest theatrical opening weekend for an Indigenous filmmaker in Canada in October with 80 locations, before Omicron closures. Scarborough, directed by Shasha Nakhai and Rich Williamson, earned $12,438 between three Toronto theatres in its opening weekend this past February, bringing in the highest per-theatre average for a Canadian film that week.

"Those audiences have been underserved for so long," says Paon, "people are finally opening up to the fact that there is a huge appetite to support those films and those storytellers and those stories."
A condensed version of this article originally appeared in Playback's Spring 2022 issue
Scene from Wildhood film; photo by Riley Smith