CSAs '22: 21 Black Futures wins big on second night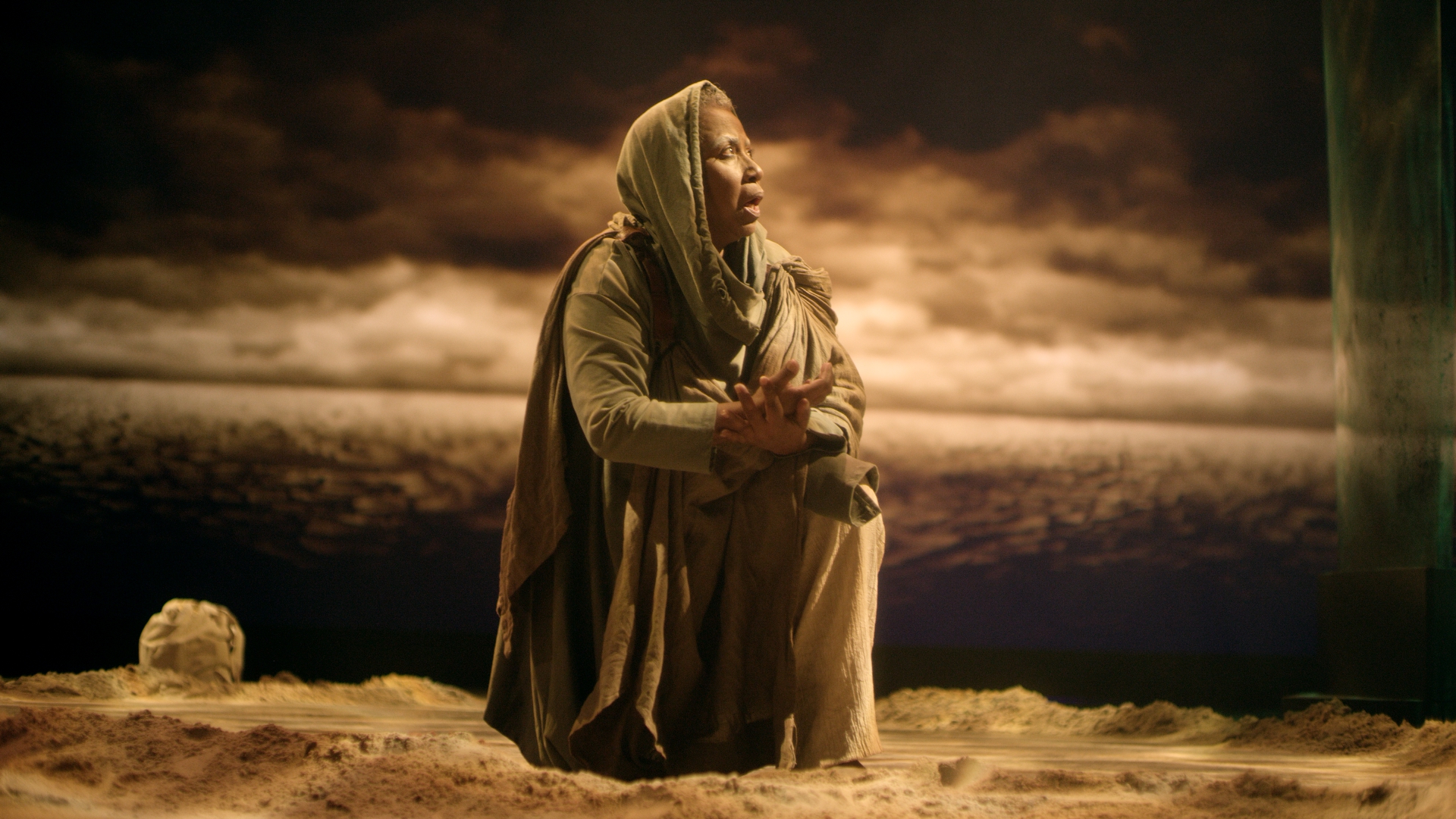 The series of stage monodramas produced by the Obsidian Theatre took four trophies in the Digital & Immersive category.
The anthology series 21 Black Futures took a leading four trophies on the second night of the Canadian Screen Awards, which celebrated the Sports Programming and Digital & Immersive categories.
The project of short, filmed stage monodramas won awards including Best Web Program or Series, Fiction, for artistic director Mumbi Tindyebwa Otu; director/supervising producer Lucius Dechausay; artistic producer Fatuma Adar; general manager Michael Sinclair; company dramaturge Myekah Payne; and Grazyna Krupa, executive in charge of programming at CBC Arts.
The series (pictured), which streamed on CBC Gem, also won an acting nod for Lovell Adams-Gray, a directing trophy for Charles Officer for the monodrama The Death News, and a writing honour for Amanda Parris for the same piece. Obsidian Theatre produced 21 Black Futures, which was presented with CBC Arts and streamed on CBC Gem.
Other CSA winners during the virtual presentation on Tuesday (April 5) included the CBC Gem original series Farm Crime (Big Cedar Films), produced by Geoff Morrison and Christina Carvalho, which was declared Best Web Program or Series, Non-Fiction.
Best Supporting Performance in a Web Program or Series went to George Stroumboulopoulos for the CBC Gem series The Communist's Daughter (LoCo Motion Pictures), which also won first place in the 2021 Web Series World Cup last December.
Space Explorers: The ISS Experience (Felix & Paul Studios in association with TIME Studios), episode two, took the award for Best Immersive Experience – Non-Fiction. Felix & Paul co-founders and creative directors Félix Lajeunesse and Paul Raphaël, who wrote and directed the miniseries, were named in the honour.
The winner of Best Immersive Experience – Fiction was The Passengers, a four-chapter VR project produced by Couzin Films and Les Produits Frais with studios Dpt., Post-Moderne, Mocaplab, Novelab and Rümker.
The CBC Kids News Minecraft back-to-school special was declared Best Production, Interactive. Those named in the win include: Lisa Fender, Jamie McMahon, Allison Cake, Amrita Singh, Philip Street, Nina Corfu, Sabrina Fabian, Kat Go, Angelica Cooper, Taylor Katzel, India McAlister, Mia Rodak, and Marie McCann.
In the category of Best Video Game Narrative, the winner was David Evans for The Vale: Shadow of the Crown (Falling Squirrel).
Jennifer Hedger hosted Tuesday's CSAs sports presentation and Supinder Wraich hosted the digital and immersive one. This week's series of virtual awards presentations will culminate in Sunday night's pre-recorded broadcast on CBC. See the list of Monday night's documentary and factual winners here.
Photo of 21 Black Futures: Cavities