CMF promotes execs as part of senior team restructure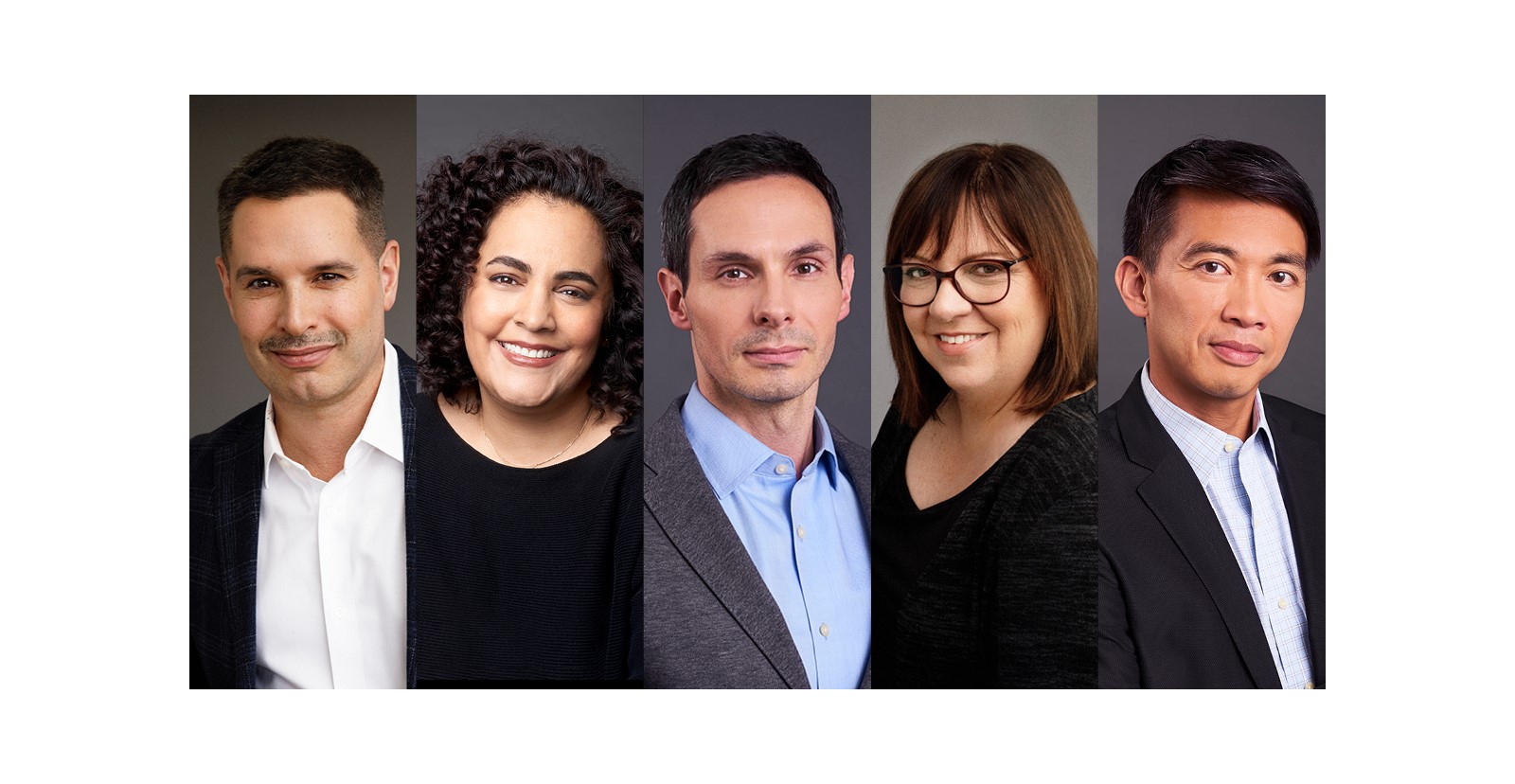 EXCLUSIVE: Valerie Creighton will continue on as president and CEO while five executives have been elevated to lead CMF's content, analytics, marketing and inclusion strategies following senior leadership departures.
The Canada Media Fund (CMF) has elevated several executives to form a restructured leadership team, with Valerie Creighton to continue on as president and CEO.
As part of the promotions, Nathalie Clermont will serve as EVP, content strategy and business development; Rod Butler as VP, content and regulatory; Tamara Dawit as VP, growth and inclusion; Mathieu Chantelois as EVP, marketing and public affairs; and Richard Koo as VP, analytics and strategic insights.
The funder says the new team will "be the driving force behind the CMF's new content-centric, platform-agnostic program model," which was identified as a core need for the industry through the CMF's most recent consultation process.
The leadership change was prompted by the departure of two senior members of the executive team. COO Sandra Collins is set to leave the organization in September, while the CMF's former chief strategy officer Kelly Wilhelm left in late 2021 to become chief of staff of Minister Pascale St-Onge. The reason for Collins' upcoming departure was not disclosed.
"The focus will be very much on a content strategy of business development, finance, analytics, and marketing and promotion," Creighton tells Playback Daily. "Within that, a really critical approach is Tamara's role as VP, growth and inclusion."
Dawit, who joined CMF in 2020 as the strategy lead for its equity and inclusion work, says her growth and inclusion team will collaborate across the organization's departments to ensure a holistic approach to equity and inclusion efforts. CMF will hire a director of growth and inclusion to work with Dawit.
"A lot of the work is about finding out the issues, challenges, and barriers in the screen sector for everyone to grow together and for the amount of Canadian content that's developed, produced, and exported to grow," she says. "How can we at CMF start discussions, partnerships and bring people together. That's what I've been doing over the last year-plus, but I think this is a formalized way to position this work and to also highlight the importance of it going forward for the CMF."
As EVP, content strategy and business development, Clermont will lead the development of new program models for the sector. She has worked at CMF for more than a decade, most recently serving as VP, programs and business development.
Butler has been promoted from director of programs and policy and will lead development of CMF's content funding policies and oversee legislative and regulatory changes that impact the funder. CMF will hire three directors to handle English, French and interactive digital media content, who all will report to Clermont and Butler.
Koo, formerly director, media analytics, will lead the funder's use of data as part of its decision-making processes. CMF is currently seeking an EVP, finance and analytics to work alongside Koo.
CMF recently launched its Persona-ID self-identification system, which tracks the demographic representation of various production and creative positions in projects seeking funding.
"Data is going to become increasingly important across the board, from Persona-ID and that identification perspective, but also from the fact that right now we are missing about 30% of the audience to CMF-funded programs," says Creighton. "Richard has done quite a brilliant three-year data strategy to look at how we collect data in all ways, shapes and forms, so that's going to be a key component to this work across the organization."
Chantelois, formerly VP, communications and promotions at CMF, will lead the funder's communications, public affairs and marketing initiatives. His previous work includes the Seek More campaign through Made/Nous.
Creighton says the leadership reorganization is about getting the funder "future-ready" as the Online Streaming Act makes its way through the legislative process. "We want to have a very strong and cohesive team that can respond to whatever is coming our way," she says.
"Content is our true North Star," she continues. "I've said this so many times it feels redundant almost, but if we're not on the side of the content, then whose side are we on? … This is an international business and we want to make sure the incredible storytellers of this country are at the table, along with everybody else around the world."
Pictured (L-R): Mathieu Chantelois, Tamara Dawit, Rod Butler, Nathalie Clermont and Richard Koo