CTV pairs with Lark Productions, Fremantle for rustic dating format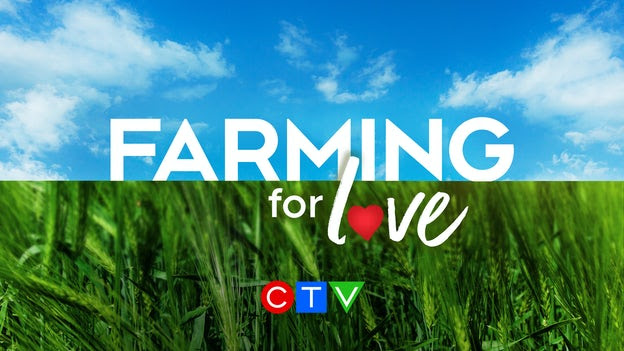 Farming For Love, which pairs urban and rural-based singles, is expected to go into production in British Columbia later this year.
CTV has ordered Farming For Love from Vancouver's Lark Productions, an unscripted dating series that has been a long-standing hit in French-speaking Canada.
The 10 x 60-minute series, which sees rural bachelors and bachelorettes welcome a group of urban singles to their local farms or ranches, is based on the original British format The Farmer Wants a Wife, created by Country Living and licensed by Fremantle.
Lark Productions will produce Farming For Love in collaboration with Fremantle and in association with CTV. Production is expected to begin in B.C. later this year, with casting now underway. A host for the series will be announced at a later date.
A French-language version of the format, titled L'amour est dans le pré, currently airs on Bell Media's Noovo. Now in its 10th season, the series is produced by Montreal's Attraction. The original format premiered more than 18 years ago and has spawned local adaptations in more than 32 territories, including Australia, Croatia, Denmark, Australia and France.
"This format has built longstanding mass appeal both internationally and in Canada with Bell Media's French-language adaptation, and we can't wait to introduce this series, and the crop of singles hoping to find love, to CTV viewers," said Justin Stockman, VP, content development and programming, Bell Media, in a statement.
"Authentic and heart-warming; we have seen the continuous success of this format across the globe, coming out on top as the No. 1 entertainment show in several territories as well as creating a record number of lasting love connections," added Michela Di Mondo, EVP, distribution and sales, Canada, at Fremantle.
Bell Media's streaming service Crave has also announced the greenlight of seven new stand-up comedy specials from the 2021 Just For Laughs festival in Montreal. Each one-hour special will premiere each month on Crave, beginning in April with Paul Rabliauskas: Uncle.
Additional specials include Chris Locke: Captain Bones; Chris Robinson: Panning for Gold; Dave Merheje: I Love You Habibi; Kyle Brownrigg: Introducing Lyle; Sophie Buddle: Smile, Baby; and The Deanne Smith Experience.