Hulu and Prime Video sink teeth into GPM's Reginald the Vampire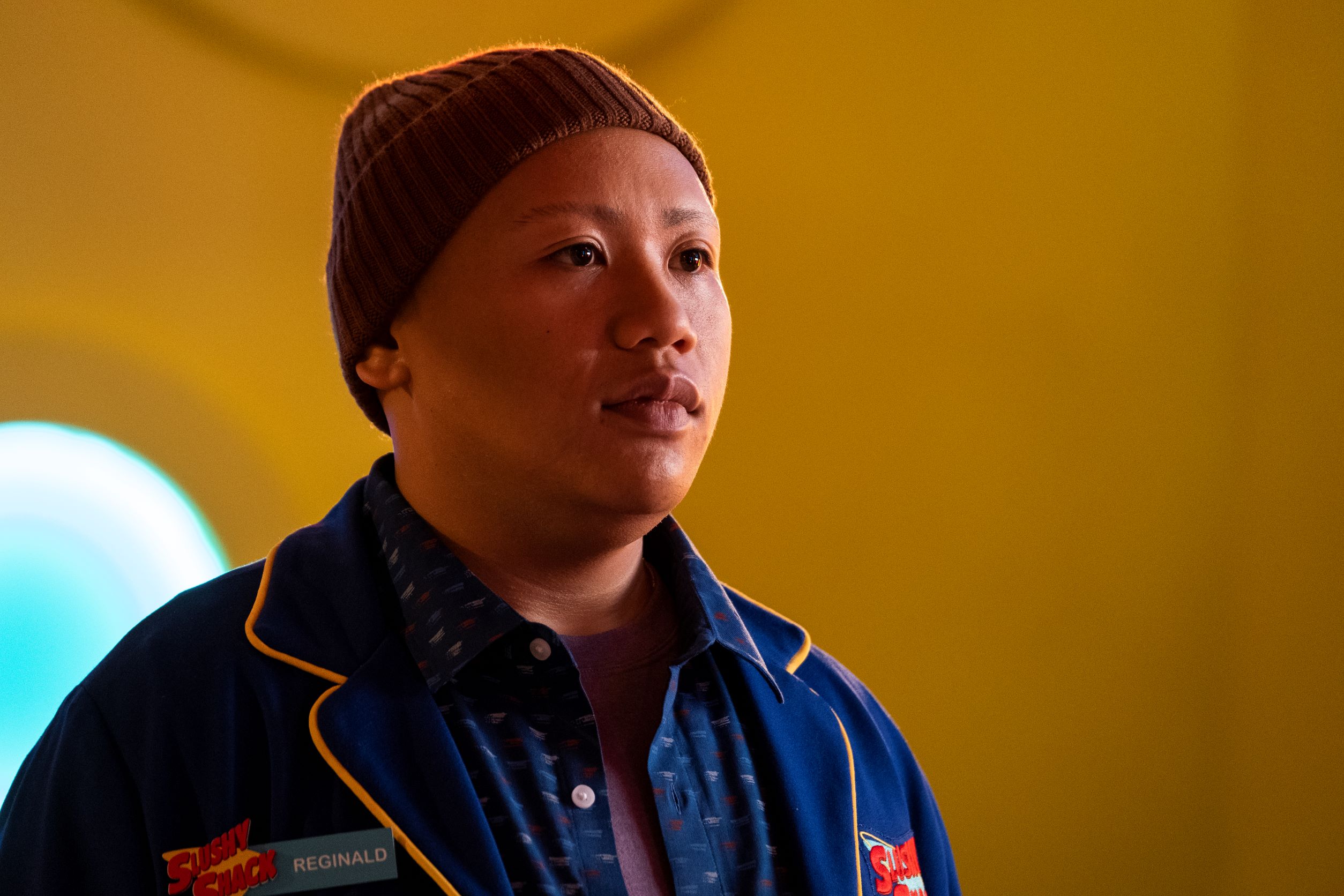 The streamers have picked up the Great Pacific Media series, for which Cineflix Studios has signed on as the exclusive global representative.
It's love at first bite for Hulu and Prime Video.
Vancouver's Great Pacific Media (GPM) and NBCUniversal's SYFY have announced that the two streamers have picked up Reginald the Vampire, the 10-episode series based on Johnny B. Truant's Fat Vampire novels and starring Jacob Batalon (pictured; Spider-Man: No Way Home), for selected territories.
The sci-fi dramedy is commissioned by SYFY and produced by GPM (a Thunderbird Entertainment Group division) with Modern Story, December Films and London-based Cineflix Studios. It's is also being taken to global market by Cineflix Rights to MIPTV in April with Batalon in tow.
Planned for a summer premiere on SYFY, Reginald the Vampire will be streamed in Canada, Australia and New Zealand via Amazon's Prime Video and will appear on Hulu via second-window U.S. rights. Cineflix Rights is the exclusive worldwide distribution partner for the series.
The story surrounds newly turned neck-nibbler Reginald who is adjusting to a world of fit, beautiful and vain vampires along with a bullying boss, a vampire chieftain who wants to kill him and the impossible-to-fulfill desire for a human girl. Helping him through are his own powers.
Modern Story partner Jeremiah Chechik (Shadowhunters) has been tapped as director for Reginald the Vampire and also serves as an executive producer.
Other executive producers include Todd Berger (Wynonna Earp); series showrunner and fellow Modern Story partner Harley Peyton (Twin Peaks); Lindsay Macadam, GPM senior VP, content and business development; Thunderbird/GPM's David Way, Matthew Berkowitz and Jennifer Twiner McCarron; and Cineflix Studios' Brett Burlock and Peter Emerson (Coroner.)
Batalon and Julie Di Cresce serve as co-executive producers. Other season one directors include David Frazee, Lee Rose and Siobhan Devine.
"Reginald the Vampire is the infusion of fresh blood this genre's been waiting for," said Peyton in a statement.