APTN, CBC/Radio-Canada pledge to work together on Indigenous content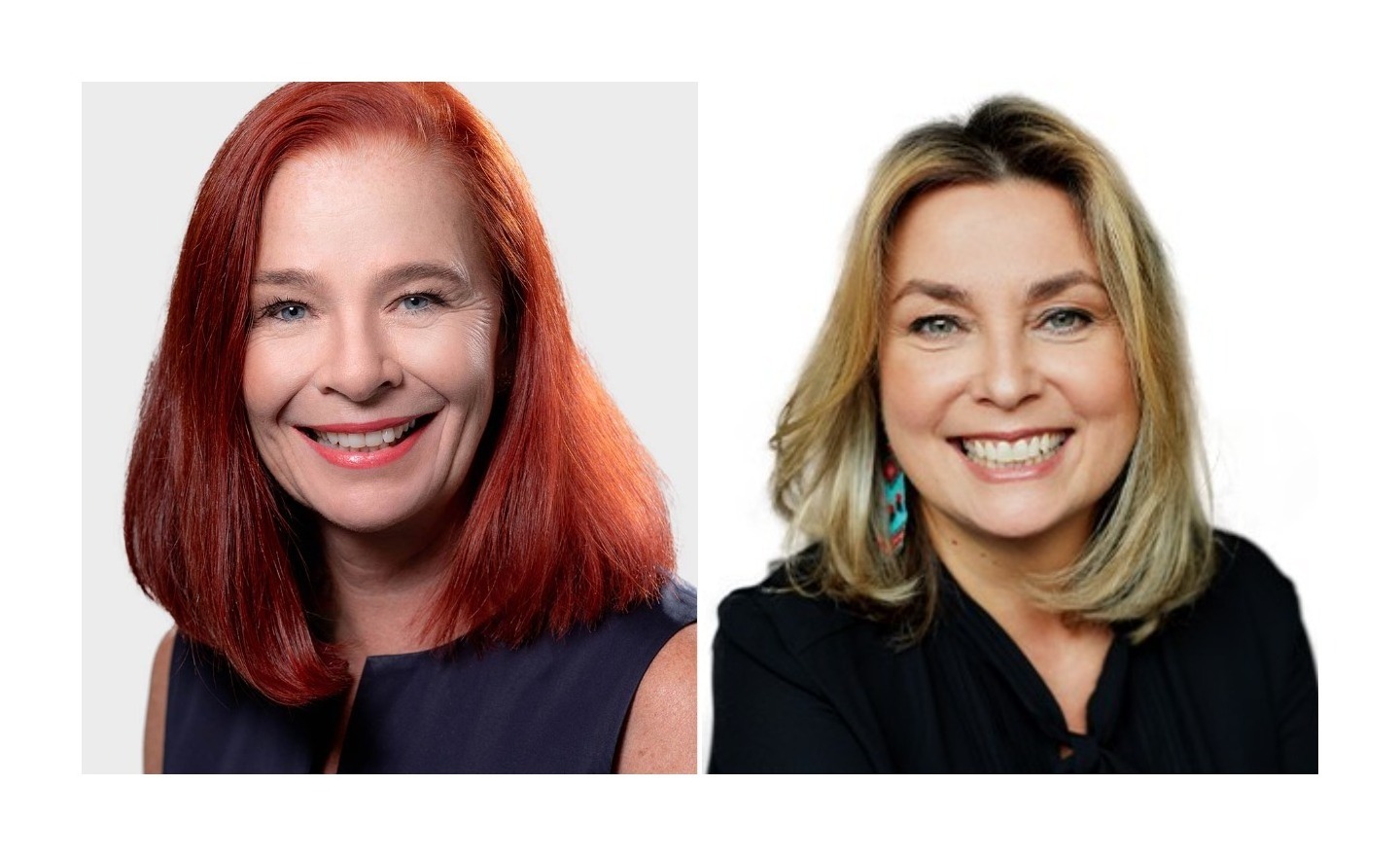 APTN CEO Monika Ille and CBC/Radio-Canada president and CEO Catherine Tait discuss how the memorandum of understanding will enhance their abilities to create First Nations, Inuit and Métis programming.
A PTN and CBC/Radio-Canada have signed an agreement to create more Indigenous content and collaborate more closely on its creation.
The memorandum of understanding (MOU) announced Thursday (March 3) is the first-ever between the two networks and covers entertainment, news and information programming.
The broadcasters say working together will enhance their abilities to create First Nations, Inuit and Métis programming, and increase opportunities, training and resources for Indigenous creators to produce content. It will also increase access to, and awareness of, the new content while connecting people and expanding the audiences for Indigenous content.
APTN and CBC/Radio-Canada previously worked together on an ad hoc basis on projects including the docuseries Taken, produced by Winnipeg-based Eagle Vision. With the new pact, the two organizations plan to share content and technical resources, such as joint feeds and pooled footage, while retaining editorial control over their own programming and applying their own journalistic standards and practices.
The initial term of the MOU will be two years and will be automatically extended annually unless terminated at any time by either party.
Monika Ille, CEO of Winnipeg-based APTN, tells Playback Daily the agreement will help Indigenous stories reach a wider audience and lead to a greater appreciation and understanding of Indigenous Peoples.
"Indigenous stories are getting more and more attention, people want to know first-hand those stories, and what better way than for APTN and CBC/Radio-Canada to have this formal collaboration in place to give the Indigenous-controlled productions more support to create those stories," says Ille.
"As the first national Indigenous broadcaster, APTN's primary audience are Indigenous Peoples. But CBC/Radio-Canada, as a public broadcaster, has a wider reach."
Catherine Tait, president and CEO of CBC/Radio-Canada, tells Playback not everything that APTN develops will involve CBC/Radio-Canada, and vice versa.
"However, we will share each other's development slate so that we can, early in the process — whether it's on the documentary side or on the fiction side — identify shows that we think we can amplify together," says Tait.
The agreement states that to be considered and identified as an Indigenous production, the production company and copyright should be majority-owned by Indigenous persons, and should include Indigenous persons in key creative positions — including director, writer and producer — sufficient to ensure that the production reflects Indigenous perspectives.
The plan also calls for APTN and CBC/Radio-Canada to work together toward a model for reconciliation in media in which Indigenous Peoples are represented and accurately reflected. The two organizations also vow to collaborate on their common objectives of recruiting, retaining and advancing Indigenous employees and supporting independent Indigenous producers.
Ille says the MOU will not change the funding model for APTN, which has a dedicated budget for original programming, but sharing development slates will help boost production values of shows by virtue of having two licensees for one project, she adds.
For CBC/Radio-Canada, the MOU allows the pubcaster to put into practice a commitment it made at last year's Banff World Media Festival, stating that all new original scripted and unscripted series commissioned from independent producers will require at least 30% of all key creative roles to be held by those who self-identify as Indigenous, Black and/or people of colour or persons with disabilities.
"There is, by virtue of that commitment, going to be greater dollars available on our side as we move forward and as we go deeper into this commitment to greater diversity, not only in on the screen, but in the ownership of projects that we are getting involved in," says Tait.
The MOU also dovetails with a commitment the corporation made over two years ago to begin work on an internal Indigenous strategy that includes the involvement of an internal advisory council.
Tait says CBC/Radio-Canada plans to launch engagement sessions with Indigenous stakeholders — including creators, Indigenous-owned production companies, Indigenous-owned broadcasting companies and elders — this spring to hear what they want the pubcaster to be doing and how it can serve their interests and realities better.
APTN and CBC/Radio-Canada already have a number of projects that are in production or in post and set for release in the coming months, including two concerning the subject of residential schools: the French-language limited series Pour toi Flora from Nish Media and Marie Clements' five-part drama series and feature film Bones of Crows.
Ille says the next step is for the news and programming teams to meet with each other and look at the protocols and process.  There will be no set ratio for development of either entertainment, news or information programming, she adds.
"There's no quota, per se, I don't think that's what we're aiming for," says Ille. "It has to be organic, you want to flow to it, you don't want anything that feels forced because then it does the opposite of what we want this MOU to do."