ARRAY Crew comes to Hollywood North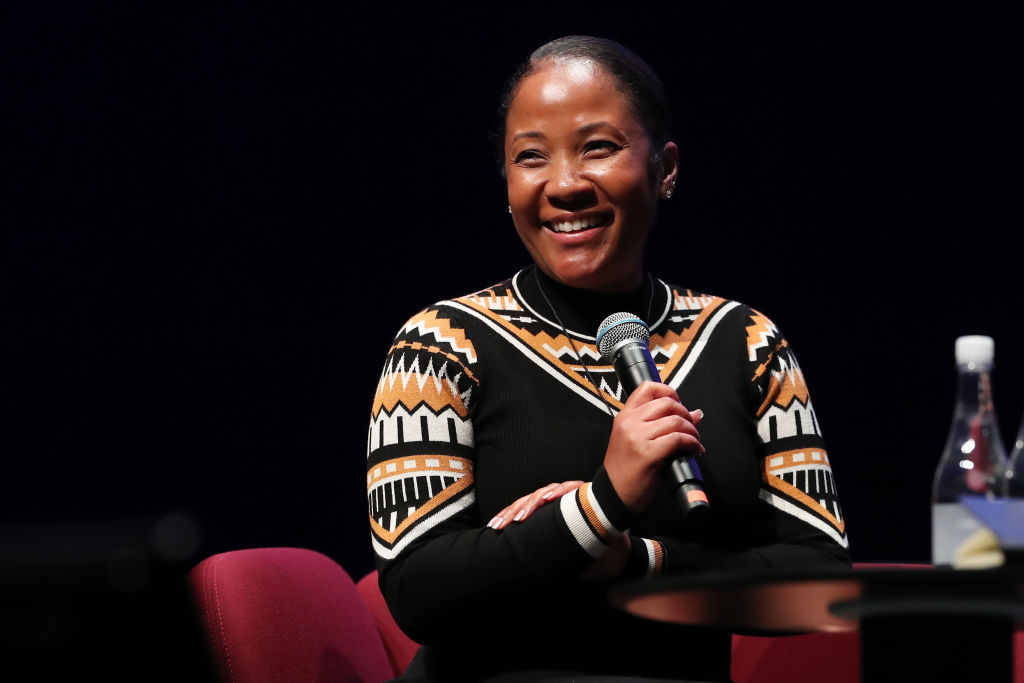 ARRAY president Tilane Jones discusses the non-profit's ambitions in Canada and hopes to partner with domestic organizations.
The Ava DuVernay-founded ARRAY Alliance has made its first inroads in Canada by bringing its personnel database ARRAY Crew to Hollywood North.
The database, which first launched in the U.S. in February 2021, includes below-the-line crew members spanning more than 600 job titles across over 450 departments, according to the non-profit organization.
ARRAY Crew focuses on amplifying "women, people of colour and other underrepresented film and television professionals." Profiles are free to create and require an individual to have one verified production credit.
"As the film and television industries continue meaningful efforts toward inclusive hiring practices, ARRAY Crew's expansion to Canada, in celebration of our first anniversary, widens the aperture for those in positions of hiring power and offers a robust way to achieve goals of equity and parity," said DuVernay in a statement. "With the partnership of every major American studio and streamer, we look forward to further facilitating connection and community through our non-profit, women-led platform."
At launch ARRAY Crew is only available to producers working with studios and production companies that have financially supported the database, which currently has more than 8,000 members. The studios include ARRAY Crew founding partner WarnerMedia, Netflix, Amazon Studios, Apple TV+, Disney, Fox, Lionsgate, MGM, NBCUniversal, Paramount, Sony Pictures Entertainment and ViacomCBS. The production companies include A24, Bad Robot and John Wells Productions.
Playback understands that ARRAY held consultations with Telefilm Canada, the Canada Media Fund and the National Film Board of Canada in the lead-up to the launch, but no partnerships with Canadian organizations have been announced as of press time.
ARRAY Crew is the latest of a number of personnel databases available in Canada to increase diverse representation on film sets. HireBIPOC was launched by BIPOC TV & Film with foundational partners Bell Media, CBC, Rogers, and Corus, with a number of broadcasters making use of the system as a condition of greenlight. Other free databases include Access Reelworld, founded by the Reelworld Screen Institute, and Film in Colour.
ARRAY president Tilane Jones (pictured) tells Playback Daily the database had a soft launch in January to encourage Canadian crews to create a free profile ahead of its availability to hiring managers working on Canadian-based productions. She says the company is initially focusing on locating crews at production hubs in Toronto, Montreal and Vancouver, but plans to expand beyond that after the launch.
When asked how ARRAY Crew differentiates itself from other existing databases in Canada, Jones says the launch in Canada is about working in addition with other organizations in Canada to increase visibility for women and people of colour working on Canadian film crews.
"We started out as independent filmmakers and we're always creating these crews that really look like the real world – lots of people of colour and women doing positions that you don't normally see on your standard studio set," says Jones. "What we're doing is we're really trying to fill a void and hoping that eventually that void is filled and we don't need to have this database anymore."
In the meantime, Jones says ARRAY Crew is working on building partnerships within Canada to provide educational tools to build the local talent base in the midst of a continued labour crunch. "We don't want to recreate the wheel," says Jones. "We want to have those additions to ARRAY Crew, but also partner with organizations that are already there in Canada and have already started that work."
The launch of ARRAY Crew follows the acquisition of a number of Canadian films by the organization's distribution arm ARRAY Releasing, most recently Agam Darshi's feature debut Donkeyhead. Other Canadian films acquired by ARRAY Releasing for U.S. distribution are Deepa Mehta's Funny Boy and Elle-Máijá Tailfeathers and Kathleen Hepburn's The Body Remembers When the World Broke Open.
Jones says ARRAY isn't looking to move its production work to Canada at the moment, but will continue to have conversations with filmmakers about distribution opportunities.
"I'm always talking to independent filmmakers from all over, especially Canada, reviewing and considering their films," she says. "We want to continue to do that."
Photo by Michael Bradley/Getty Images for New Zealand Film Commission