Award-winning script With Love and a Major Organ rolls in Vancouver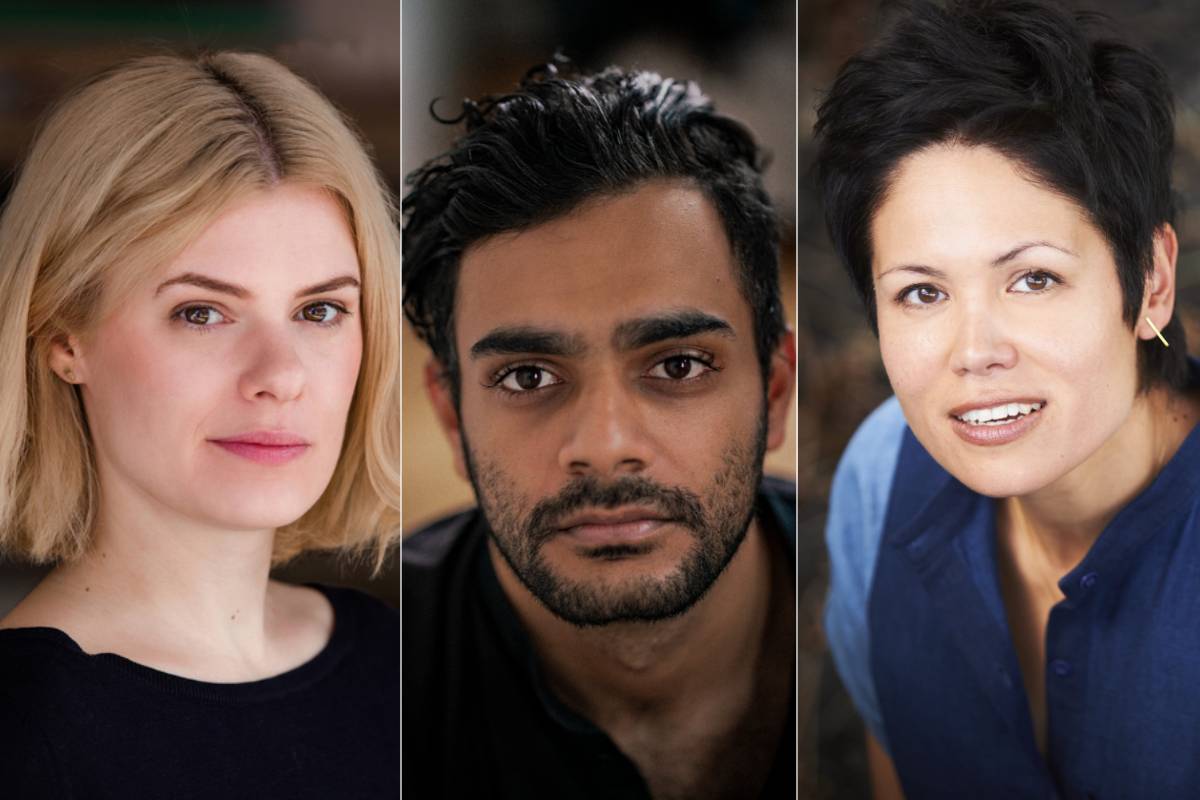 The feature debut from Canadian/British/Filipina director Kim Albright is in production until the end of the month.
Production has commenced on With Love and a Major Organ, the debut feature from Vancouver-based director Kim Albright (pictured right).
The off-beat magic realism comedy is based on a Toronto Fringe Festival play by Julia Lederer, who also penned the screenplay, and is directed by Albright. The story follows a woman in a world where emotions are suppressed and hearts are "made of inanimate objects," who loses her heart after ripping it out for the man she loves.
The film is produced by Madeleine Davis (Freaks). Executive producers on the film are Violator Films' Lori Lozinski and Women In the Director's Chair (WIDC) co-creator Carol Whiteman.
With Love and a Major Organ stars Anna Maguire (Violation; pictured left), Hamza Haq (Transplant; pictured centre) and Veena Sood (Children Ruin Everything). Production is expected to wrap at the end of this month.
The project was the recipient of the CBC Films WIDC Talent Development Award and the WIDC Feature Film Award in 2020, which included a $10,000 cash prize and $200,000 toward in-kind services from companies such as William F. White International. The prizes also included story consultation services from The Breadwinner screenwriter Anita Doron.
With Love and a Major Organ has received financial support from Telefilm and the Harold Greenberg Fund. Development for the script was supported through the Canadian Film Centre Directors' Lab in 2018 as well as the WIDC Story & Leadership Program and the Whistler Film Festival Praxis Screenwriters Lab in 2019.
"I'm thrilled to be turning this dream into a reality. It's taken a lot of hard work from a lot of people to get to this point. I'm really excited by the diverse cast and crew that we've assembled," said Albright in a statement. "The support from the entire team, including funders, sponsors and community, has been tremendous."