Netflix Canada content team on working with homegrown producers and talent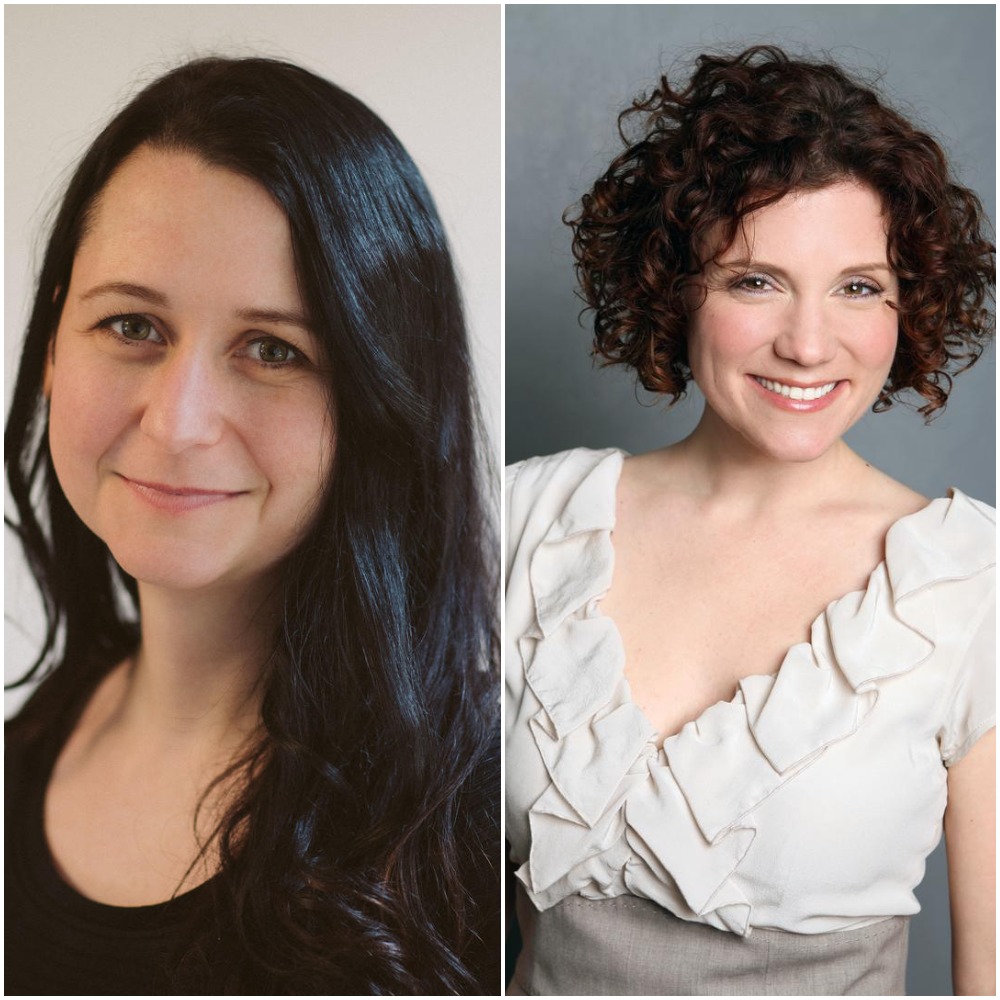 Tara Woodbury and Danielle Woodrow have started meet-and-greets to find their first Canadian adult scripted series.
Netflix Canada's content team is up and running and ready to do business with Canadian producers.
Tara Woodbury (pictured, left), the U.S. streaming giant's first Canadian-based content executive, and Danielle Woodrow (pictured, right), Netflix's director of Canada series, spoke with Playback Daily about their strategy at the new Canadian HQ in Toronto. Woodbury started the job in mid-November after serving as VP of development at Montreal-based Sphere Media and an executive producer on the prodco's hit CTV series Transplant. She reports to Woodrow, who joined Netflix in 2018 as director of UCAN scripted series.
The two started doing virtual meet-and-greets with producers in January amid the COVID-19 Omicron variant wave, but plan to eventually travel across Canada to further develop those relationships in-person. They tell Playback Daily it's early days for the team, so they can't offer details like what or how many projects are in the works, but note "Canadian talent has been really warm and receptive" to working with them.
Playback: What are your goals for developing and commissioning Canadian content?
Danielle Woodrow: Our overall goal and principle here is to find great Canadian stories from Canadian talent and share them with the world. Our remit specifically is we are focused here at Netflix Canada on adult scripted series, drama and comedy, French and English language. But we're really open to a range of content from audience-pleasers and comfort viewing, all the way over to really bold, genre-defining, thought-provoking series.
PB: Is there a set amount of Canadian projects you aim to develop and commission?
DW: I don't think we want to limit ourselves with a target number. Right now, our focus is meeting with producers and talent across Canada to find our first scripted shows. And we know how important those first shows are, as we set out. So that's where we're really putting our focus. We'll make the shows when we're ready and we're excited to make them, but we don't love to limit ourselves with a commission number here.
PB: Are there any funding numbers you can provide in terms of how much you're putting into original Canadian content?
DW: We can't actually put a number across that. Tara and I are focused on working closely with local talent on adult scripted series, but we still have colleagues who are focused on unscripted kids and family, film, so figuring out that calculus is across all of these teams. So it's an ongoing process.
PB: What is the criteria for Canadian content that you will develop and commission?
Tara Woodbury: We're looking to work with Canadian writers, creators, Canadian producers set in Canada primarily, and tell stories that really feel uniquely and authentically Canadian. And that can have a wide lens. Obviously Canada is an incredibly multicultural and diverse country and people have different Canadian identities, but we're looking for authentic stories that are set here.
PB: What is the process for those who want to work with you?
TW: To submit to us, we are prioritizing scripts early on for fast-moving development as we build out our slate. That being said, we recognize that not every project may have a script yet. So if it is a verbal pitch, we're asking that folks send in a pitch deck or pitch pages in advance. And if someone is a really emerging writer or producer, our advice would be to come in through an agent or an accredited producer.
PB: How many Canadian projects are being developed at Netflix Canada, in total?
DW: You're having a very early conversation. Tara started in November and we just literally opened our doors in January. What's exciting about thing about this is, it's a blank slate, really. We have colleagues on the U.S. team who've been developing in the kids and family space and the unscripted space. All of that is continuing. This is really a focus now, an organic next step, I would say, in terms of success we've had in Canada.
PB: How does diversity, inclusion and representation factor into the projects you develop?
DW: Generally speaking at Netflix, diversity and inclusion is mission critical for us. It's mission critical for a streamer who wants to entertain everyone. We want to find a broad range of stories that feature underrepresented groups. It's part of our overall ethos here and it's something that we find extraordinarily exciting.
When I first came up to Canada, I was really happy to see how many partnerships we have across Canada to support training and development of emerging and underrepresented creators. We're involved in the [Netflix]-BANFF Diversity of Voices, imagineNATIVE, Indigenous Screen Office — a number of programs. So that's something we're already looking at, and really wanting to make sure that we can connect with writers from many groups.
PB: Where do you see the opportunities for Canadian content on Netflix to help them succeed?
TW: As a former Canadian producer, I know how much talent is here in Canada and how many untold stories there are, and I think we can light the world on fire in the same way that Squid Game did for South Korea.
DW: I've been at Netflix for three and a half years. I jumped at this opportunity, in part, because I seen what can happen when Netflix opens a local office in a territory that has a lot of creative voices and talent, because shows like La casa de papel and Squid Game and The Chestnut Man — these were all shows that were actually intended for their local market, that was their primary goal. And then they became these global sensations due entirely to their creative excellence and their emotional resonance. And there are so many storytellers here in Canada, stories that haven't had a chance to tell yet perhaps or new stories to tell, that would fit into that, that could just really hit a nerve.
PB: We've all heard talk of Netflix using an algorithm. How does that factor into the projects you're working with?
TW: This is a common misconception and one that I had before joining. The truth is, creative decisions are made, yes, with the resource of Netflix having a lot of information and just an understanding of their audience. But it really does come down to creative instinct and gut at the end of the day.
PB: When do you hope to be able to announce the first Canadian project under this venture?
DW: We want to announce it when it's ready. Here's the truth: we recognize that there are going be a lot of eyes on these early shows and we really want to feel confident in those early swings. So the answer is: as soon as possible and when they're ready.
This interview has been edited and condensed for clarity and brevity.
Photos courtesy of Netflix Canada.