Death of former boxing champ Arturo Gatti to be explored in Super Channel docuseries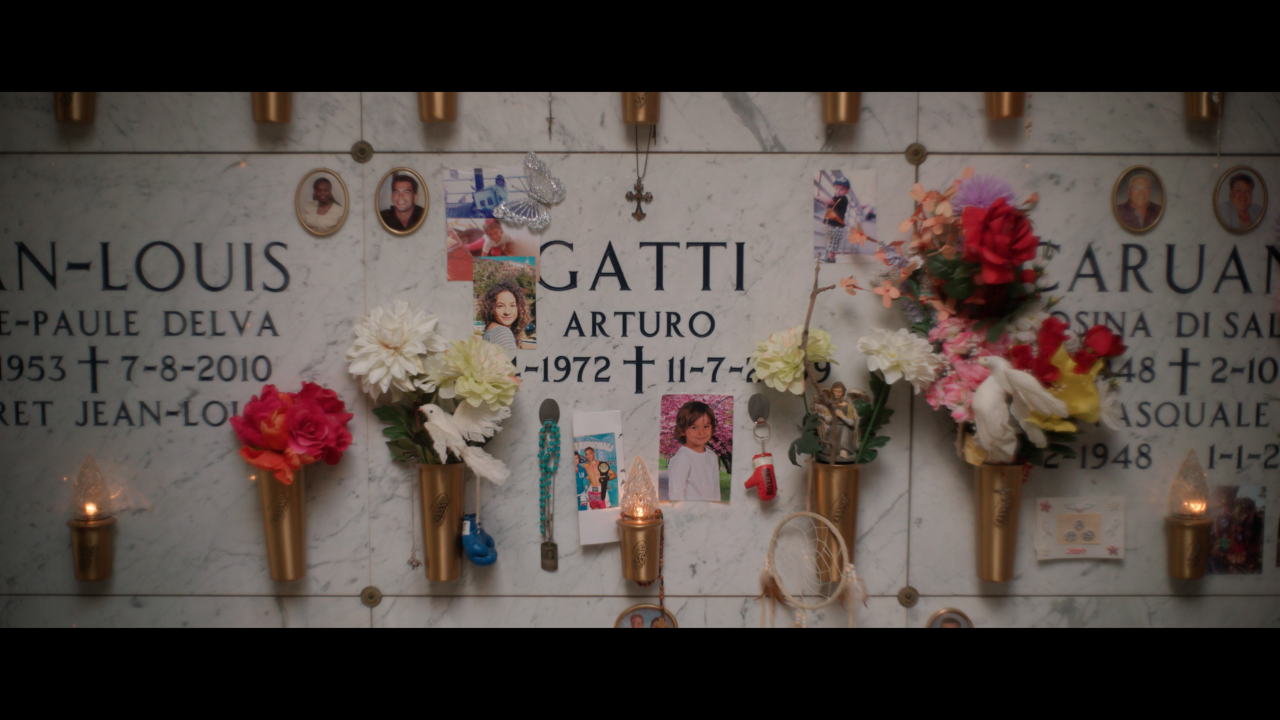 Thunder: The Life and Death of Arturo Gatti traces his life in Montreal.
Italian-Canadian boxer Arturo Gatti — whose early-2000s trilogy of wars with "Irish" Micky Ward (profiled in the Oscar-winning biopic The Fighter) is legendary among fight fans — will be the subject of a true-crime docuseries that will explore his life, career, and mysterious death in 2009 at age 37.
The three-part series, which is scheduled to finish production in early 2022, is a collaboration between the Edmonton-based ScoreG Productions and Canadian pay-TV service Super Channel. The premiere date had not been finalized at time of writing.
Written and directed by Guillaume Carlier and produced by Alex Orlando, Thunder: The Life and Death of Arturo Gatti traces Gatti's journey in Montreal, where his ring skills earned him a place on the Canadian Olympic team before he decided to go pro instead of representing his adoptive country at the 1992 Summer Games in Barcelona.
Signed to a contract by HBO, Gatti became popular as a hard-nosed slugger who made up in grit, punching power and entertainment value what he lacked in refined technique. Winning numerous "Fight of the Year" honors from Ring Magazine (the "Bible of Boxing") and championship belts in multiple divisions, Gatti reached the apex of his stardom when he and the similarly hard-charging Ward threw down in three action-packed, jaw-droppingly brutal bouts in 2002-2003.
Retiring from the ring in 2007, Gatti returned to Montreal and got into real estate. In 2009, while on a family vacation in Brazil, he was found dead in his hotel room in what was eventually ruled to be a suicide — although his wife at the time was initially charged with homicide before Brazilian authorities changed their ruling on the cause of death.
"There are facts that we have discovered which have not been widely or appropriately discussed in this case," said writer-director Carlier. "Thunder is a chance to give a voice to the people who Arturo left behind [and] the people who were betrayed by the journalists who initially covered the story."
The docuseries has not been authorized or endorsed by Gatti's estate or his wife Amanda Gatti, according to Super Channel.
Thunder: The Life and Death of Arturo Gatti is coproduced by Adam Scorgie and Shane Fennessey for ScoreG, whose catalogue of sports-focused docs include films on boxer Ray "Boom Boom" Mancini, Edmonton Oilers goalie Grant Fuhr, Jamaican-Canadian track star Donovan Bailey, and former UFC middleweight champion Michael "The Count" Bisping. The Bisping film is scheduled to premiere at the Manchester Film Festival in March. Worldwide sales for Thunder will be handled by Upstream Flix.
The story originally appeared in Realscreen