Expenses eat away Rogers' Q4 media revenue boost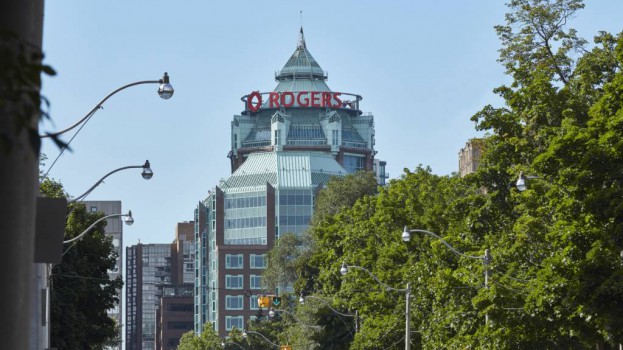 The return of the NHL and NBA seasons proved to be a double-edged sword for the company.
While the beginnings of a return to normalcy in the sports world gave Rogers' media division a shot in the arm in Q4, the associated costs ended up surpassing the growth in revenue.
The company's total revenue was up 6% for the quarter and 5% for the full year, driven by increased revenue from its wireless business, which had more subscribers and more income from roaming charges as travel restrictions eased. Cable revenue was also stable, as new internet and Ignite TV subscribers – as well as existing subscribers upgrading their service – offset losses in legacy TV and home phone subscriptions.
But the biggest boost was in the media segment, which grew by 26% in Q4 and 23% for the full year. Part of that is due to a favourable baseline comparison with a weak 2020, but also the resumption of NHL and NBA games, which brought in more advertising and sponsorship dollars.
However, the gains in media revenue were surpassed by a 66% increase in operating expenses for the segment, $26 million higher than the $516 million it brought in. While the return of NHL and NBA seasons helped push revenue up, the late starts and general resumption of live sports also resulted in higher programming and production costs.
Wireless revenue, which remains the company's biggest income source, grew 5% in Q4 and 3% for the full year. Cable revenue, the second biggest income source, was flat in Q4, ending the year at 3% growth. All together, adjusted net income dipped 3% in Q4, though grew 5% for the full year.
Rogers provided guidance for 2022, expecting a total service revenue growth range of 4% to 6%, with adjusted EBITDA growth in the range of 6% to 8%. That guidance also includes the proposed $26 billion Shaw Communications acquisition, which Rogers says is on track to close in the first half of the year, though each company has the option to terminate the transaction if it is not completed by March 15. The company also reiterated that the transaction is still subject to several regulatory approvals, which have not yet been obtained.
The Toronto-based telecom has faced upheaval lately, not just with the Shaw acquisition but also in its ranks. There was the board of directors battle in which chairman Edward Rogers replaced five members of the board following a failed attempt to remove Joe Natale as president and CEO. Earlier this month Tony Staffieri, who had been serving as interim CEO of Rogers Communications after Natale stepped down, was officially named president and CEO. And nearly two weeks ago, Rogers Sports & Media president Jordan Banks left the organization and Colette Watson stepped into his role, according to an internal memo that was issued to staff and obtained by Playback Daily.
This story originally appeared in Media in Canada
With files from Playback