Netflix stock slides after streaming giant misses subscriber goal for Q4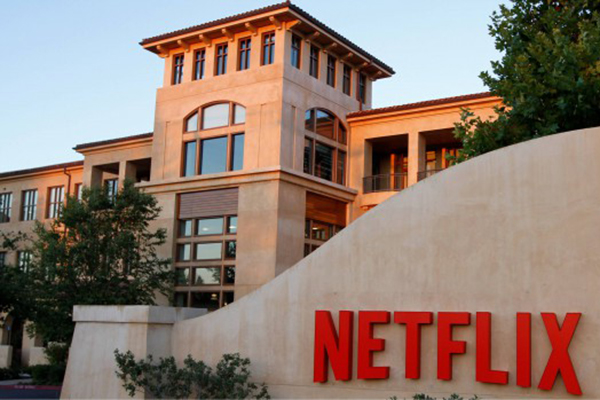 The streaming giant also has a weaker forecast for subscriber adds for the first quarter of 2022.
Netflix's stock tumbled on Friday morning (Jan. 21) after the company reported that it fell short of its subscriber goal for the fourth quarter.
Shares in the streaming giant were down more than 20% as of press time after Netflix reported more than 221.8 million global paid subscribers in Q4, an increase of less than 8.3 million from Q3 and short of its previous forecast of 8.5 million.
The slide in Netflix stock was also attributed to the company's weaker forecast for the first quarter of 2022, in which the streamer expects to add some 2.5 million new subscribers, down from 4 million in the same quarter a year earlier.
Overall, Netflix reported full-year revenue of US$30 billion, an increase of 19% year-over-year, while operating income rose 35% year-over-year to $6.2 billion. Fourth-quarter revenue was up 16% from a year earlier, with a 9% increase in average paid memberships.
Paid net adds totaled 18 million for the full year of 2021, compared to 37 million in 2020. The company reported strong growth globally, with more than 90% of paid net adds for 2021 coming from outside the U.S.-Canada region.
The UCAN region still added 1.2 million paid memberships in Q4, up from about 900,000 in the same period a year earlier, the strongest growth in the region since the early days of the pandemic. Paid memberships rose from 2 million to 2.6 million year-over-year in the Asia-Pacific region, while the Europe, Middle East and Africa region was the largest contributor to paid net adds in Q4, with 3.5 million new paid subscribers. The EMEA region also delivered record quarterly revenue, topping $2.5 billion for the first time.
Netflix also cited a stronger U.S. dollar as having cost it roughly $1 billion in expected 2022 revenue over the past six months, due to the fact that approximately 60% of company revenue comes from outside of the U.S.
The streamer touted its late-year successes, primarily scripted hits like the star-studded blockbuster film Red Notice, the South Korean surprise smash Squid Game and homegrown priorities like The Witcher, but it did also mention the unscripted Love is Blind Brazil as being among its strongest local performing series.
In its letter to shareholders, the company admitted that "added competition" from other streaming services emerging over the past two years "may be affecting our marginal growth some," but added that "we continue to grow in every country and region in which these new streaming alternatives have launched. This reinforces our view that the greatest opportunity in entertainment is the transition from linear to streaming, and that with under 10% of total TV screen time in the U.S., our biggest market, Netflix has tremendous room for growth if we can continue to improve our service."
This story first appeared in Realscreen