WFW promotes Trevor Huys to grow its virtual production business
The equipment rentals and studio business expanded into virtual production last year through a partnership with VFX company Pixomondo.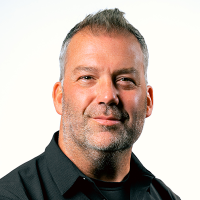 William F. White International Inc. (WFW) has expanded VP, camera Trevor Huys' remit to its virtual production business.
Now the VP of camera and virtual production, Huys (pictured right) will work with director of virtual production Edward Hanrahan and manager April Shakell to "oversee the line of business on a national level and lead its international growth into new markets," according to Garin Josey, EVP and COO of WFW, in a statement.
Huys joined the Sunbelt Rentals-owned company as director of technical services and operations of its camera department, which launched in 2016. He was later promoted to a VP role as he helped the company expand its camera equipment rental business nationally.
Hanrahan was hired by WFW last year to lead its virtual production strategy.
WFW has opened three virtual production locations through a $30-million partnership with VFX company Pixomondo, with two stages located in Toronto – including Stage 6, designed for short-term projects – and one in Vancouver. Additional locations are expected to be announced later this year.
"By combining the cutting-edge technical nature of virtual production with the latest and greatest cameras and lenses we have on offer, along with everything else in WFW's and Sunbelt Rentals' extensive inventory, we're able to provide clients with an incredible package of services," said Huys in a statement. "I'm looking forward to continue building our relationship with Pixomondo, while simultaneously growing our team of virtual production experts with support from Edward and April."