Canadian Academy names eight special award recipients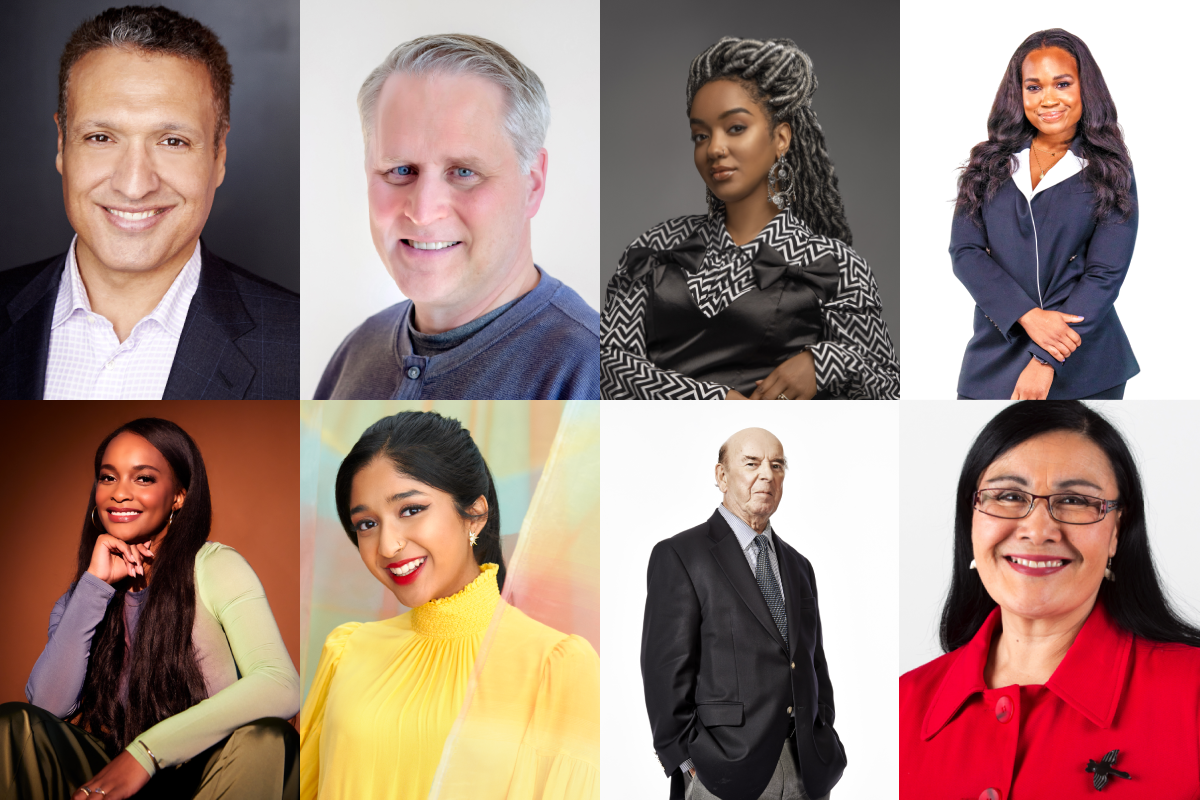 Among the 2022 awards, which will be handed out during Canadian Screen Week, is the newly created Changemaker Award.
The Academy of Canadian Cinema & Television has unveiled its special awards for 2022, including the newly created Changemaker Award.
9 Story Media Group's Vince Commisso and former Harold Greenberg Fund president John Galway are among eight recipients who will be presented the awards during Canadian Screen Week from April 4 to 10.
Commisso and Galway will be honoured with the Academy Board of Directors' Tribute Award, which recognizes an individual's extraordinary impact on the Canadian media industry.
Commisso is the president and CEO of 9 Story Media Group, which produces and distributes children's and youth content. He co-founded 9 Story Entertainment as an animation company in 2002 after serving as supervising producer at Nelvana, which he first joined in 1992. The company has gone on to win 17 Emmy Awards and receive two Oscar nominations.
Galway most recently served as president of the Harold Greenberg Fund, during which he helped fund development for more than 1,500 feature films, as well as short projects, while leading its strategic direction. He has also held positions at the Toronto International Film Festival, Ontario Creates, the Canada Media Fund and Telefilm, and launched development and consultant firm Corrib Entertainment in 2021.
The Canadian Academy has introduced a new category this year, the Changemaker Award, which recognizes individuals within the Canadian media community who have raised awareness of systemic racism, supported anti-racist work and have sought "structural transformations in media organizations" toward equity and inclusion.
The inaugural recipients of the award are Kayla Grey, Kathleen Newman-Bremang and Amanda Parris.
Grey is co-executive producer and host of The Shift with Kayla Grey on TSN and regularly covers Toronto Raptors games. She is the first Black woman to host a flagship sports highlight show in Canada and has used her platform to discuss inequality within the sports world.
Newman-Bremang is currently deputy director, global at Refinery29's Unbothered section and was previously celebrity and entertainment producer on The Social, as well as co-creator of Crave's Cravings: The Aftershow. Her journalism has "furthered conversations about representation in Canadian television, accountability in Canadian media and the importance of hiring Black and Indigenous creators behind the scenes of film and TV productions," wrote the Canadian Academy in a release.
Parris is a writer for the screen and stage, as well as a TV and radio host, leading CBC Arts: Exhibitionists from 2015 to 2020. Her debut play Other Side of the Game won the Governor General's Literary Award for Drama. Parris is the creator of the upcoming CBC Gem series Revenge of the Black Best Friend and had her directorial debut in 2020 with The Death Doula.
Maitreyi Ramakrishnan will receive the Radius Award, which has previously been awarded to Schitt's Creek co-creator Dan Levy and actor and B.L.A.C.K. co-founder Stephan James. Ramakrishnan became a breakout star on the Netflix series Never Have I Ever and is among the cast of Pixar's upcoming animated feature Turning Red, which is directed by Toronto-raised Domee Shi and set in her hometown.
The Lifetime Achievement Award will be presented to famed sports announcer Bob Cole, whose career in TV and radio spanned five decades. He is best known as an announcer on Hockey Night in Canada and was inducted into the Hockey Hall of Fame in 1996. He retired in 2019.
Rounding out the recipients is former CBC North media personality Rassi Nashalik, who will receive the Gordon Sinclair Award For Broadcast Journalism. Nashalik, who retired in 2014 after 19 years with CBC, hosted daily Inuktitut newscast Igalaaq on CBC North and was the first Inuk woman to be inducted to the CBC News Hall of Fame.
The nominees for the 2022 Canadian Screen Awards will be announced on Feb. 15, with additional details about the awards ceremony and Canadian Screen Week to be announced "in the coming weeks."
"We are thrilled to present this year's special awards to eight recipients who have had a profound and lasting impact on the Canadian media landscape with their work," said Canadian Academy chair John Young in a statement. "We are also pleased to introduce the Changemaker Award, a signal of the Canadian Academy's continued commitment to foster diversity, equity, and inclusion, and to bestow the very first iteration on three women who have stood up for change in the face of adversity. We look forward to celebrating these prestigious honourees during Canadian Screen Week 2022."
Pictured (L-R): Top – Vince Commisso, John Galway (photo credit: Daniel Vaughn), Amanda Parris (photo credit: CJ Cromwell), Kayla Grey (image courtesy of TSN); Bottom – Kathleen Newman-Bremang (Photo credit: Nabra Badr), Maitreyi Ramakrishnan (photo credit: Nolwen Cifuentes), Bob Cole and Rassi Nashalik (image courtesy of CBC)