Marie Pier Germain named Canada Council for the Arts vice-chairperson
Germain will work with chairperson Jesse Wente in a four-year term, succeeding former vice-chairperson Nathalie Bondil.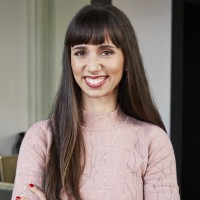 Marie Pier Germain has been appointed as vice-chairperson of the Canada Council for the Arts.
The VP of sales and marketing for Montreal and Quebec City-based Germain Hôtels will serve a four-year term in the role. As vice-chairperson, she will work with current chairperson Jesse Wente, who was appointed to the position in 2020, serving a five-year term.
She succeeds former vice-chairperson Nathalie Bondil, who resigned from the board on March 21, 2021, according to the council's 2020/21 annual report. Bondil, the former director of the Montreal Museum of Fine Arts, was hired to lead the museum and exhibition department of the Institut du Monde Arabe in Paris, France, in spring 2021.
Germain has been part of the family-run Germain Hôtels since 2006, as a senior consultant in the construction of its Calgary hotel, and was named general manager of Alt Hotel Montreal in 2016.
Another recent appointment to the board is West Vancouver's Ingrid Leong, who was selected for a four-year term in December 2021. Leong is the chief investment officer of philanthropic organization The Houssian Foundation.
Other members of the board include Jennifer Dorner, POP Montreal music festival executive producer; Cheryl Hickman, general and artistic director of Opera on the Avalon; Ben Nind, founder of Yellowknife's Stuck in a Snowbank Theatre; Karl Schwonik, founder of Alberta's Wetaskiwin Jazz Society; Kim Spencer-Nairn, founder and board chair of Vancouver's Capture Photography Festival; and Gaëtane Verna, director and artistic director of Toronto's Power Plant Contemporary Art Gallery.