Wow! Unlimited shareholders approve Genius Brands acquisition
The $66-million deal, which will see Genius Brands acquire all shares of Wow! Unlimited, is expected to complete in the first half of 2022.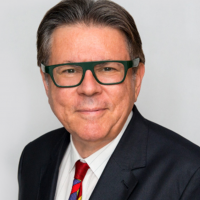 Vancouver-based Wow! Unlimited Media's $66-million acquisition by Genius Brands International is moving forward following a majority approval from its shareholders.
The deal was approved by a near-unanimous vote of more than 99% during a shareholder meeting on Dec. 30, 2021.
California-based Genius Brands announced it had entered an agreement to acquire Wow! Unlimited in fall 2021. The prodco owns animation studios Mainframe and Frederator, as well as the Channel Frederator Network on YouTube, which will continue to be overseen by Wow! Unlimited chair and CEO Michael Hirsh (pictured), while Genius Brands handles distribution and further monetization of its IP.
Wow! Unlimited's original series and brands include ReBoot: The Guardian Code, Castlevania, Bee and PuppyCat, Maggie and the Ferocious Beast and Ukulele U. It also provides service animation work for U.S. studios such as DreamWorks, Mattel and Sony, as well as streaming services Netflix, Amazon Prime Video, Hulu and Peacock.
The acquisition, which is still subject to regulatory approval under the Investment Canada Act, is expected to close in the first half of 2022. Once completed, Hirsh will join Genius Brand's board of directors.
"We believe that this deal will create strong synergies and opportunities with significant value creation, at a point in time where Wow! has just declared record Q3 2021 earnings and solid visibility into 2022 revenue, driven by our strong order backlog," said Hirsh in a statement following the vote result.
Wow! Unlimited earned $20.1 million in revenue in Q3 2021, a $4.7 million year-over-year increase from $15.4 million in 2020. The nine-month fiscal period saw earnings of $53.9 million, up by $13.3 million year-over-year from $40.6 million earned in the same period in fiscal 2020.
The uptick was largely driven by animation production, which accounted for $12.6 million in revenue in Q3 2021, up from $8.9 million in Q3 2020. Networks and platforms revenue came in at $7.5 million in Q3 2021, up from $6.5 million in the same quarter in 2020.