Cineflix Productions sees evergreen possibilities with TV movie boom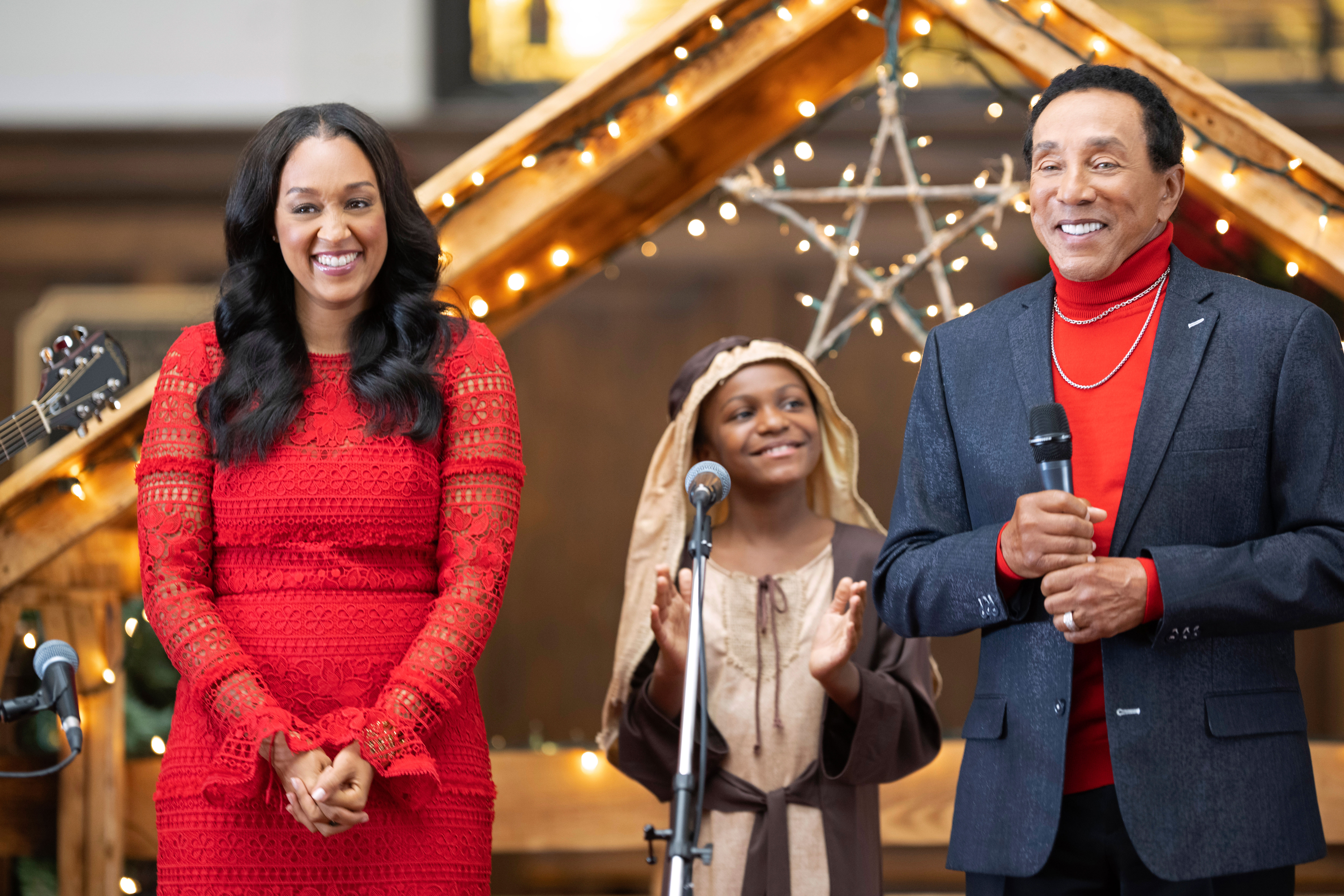 Projects such as Miracle in Motor City and Believe Me: The Abduction of Lisa McVey have helped the prodco identify long-term value in the space.
While Lifetime and Hallmark have long established that December is the most wonderful time of the year for TV movies, the content boom has firmly cemented the genre as evergreen for all seasons.
It's an opportunity that Cineflix Productions has capitalized on in its scripted content strategy, executive producer Jeff Vanderwal tells Playback Daily.
He was tasked with overseeing scripted production for Cineflix Media's production arm in 2018 with a view to produce four to six films per year. The prodco went to camera on four films in 2021, including the Hamilton-shot Christmas film Miracle in Motor City (pictured), starring Tia Mowry-Hardrict and music legend Smokey Robinson, which aired Nov. 28 on Lifetime and on Dec. 17 on Bell Media's CTV Drama Channel, in addition to streaming on the CTV app.
"The approach is we're trying to make the very best content we can and know that it's going to travel all over the world," says Vanderwal.
The EP says the ongoing success of Believe Me: The Abduction of Lisa McVey, which was shot in Toronto and released in 2018, has buoyed their efforts. The film is based on the true story of McVey, who was abducted and sexually assaulted by a man later convicted as a serial killer. It was produced for Lifetime with Sony Pictures International taking global rights.
After initially airing on Lifetime and streaming on Amazon Prime Video in the U.S., Sony licensed the film to Netflix. "It had this massive life on Netflix all over the world," says Vanderwal.
According to Cineflix, the film topped Netflix's top 10 chart in the U.K., Ireland, Australia, New Zealand, Malta, Iceland and Pakistan after it launched on the streamer in June.
It has also gained traction on TikTok this year, with users posting their reactions to the film, totaling 248 million views, according to Cineflix.
The global appeal of made-for-TV films, aided by licensing deals on streaming platforms, has meant the company's U.K.-based sales arm Cineflix Rights is able to be nimble with monetizing the growing slate. Sales for Toronto-shot I Was Lorena Bobbitt continue to grow more than a year since its initial release in spring 2020.
Vanderwal says the development-to-production timeline varies per film, with some going to camera eight months after the start of development. In the case of true stories, such as Believe Me, Vanderwal says once they've been researched and pitched to a network, the process will move more quickly. Films such as Miracle in Motor City can take more time to come together.
Overall, Vanderwal says Cineflix is committed to producing high quality films, regardless of the platform, to ensure they have a lifespan beyond their initial release. Securing quality talent, including Robinson for Miracle in Motor City, Danishka Esterhazy, who won a DGC Award for the film I Was Lorena Bobbitt, and Gloria Ui Young Kim, director of the Hamilton-shot Left for Dead: The Ashley Reeves Story, starring Jennie Garth (Beverly Hills, 90210). They've also increased their in-house talent, recently hiring Lisa Baylin as director of scripted development.
Also on hand to aid their efforts are Cineflix's stable of production partners and joint ventures, both in scripted and unscripted. Just this year Cineflix Media backed the launch of three new production companies – First Story Productions, Husk Media and More to the Story Media. Cineflix Productions also recently launched Shiny Screens Entertainment, a new joint venture with L.A. prodco Ping Pong Productions to create unscripted formats.
Vanderwal says Cineflix partners are in constant communication about potential film and TV concepts to develop. He adds that they're increasingly contacted by various networks with an 18-month view of what content will best fit their needs.
Looking to 2022, Vanderwal says they're continuing to diversify their content slate, looking at opportunities in horror, comedy and sci-fi, in addition to their roster of thrillers and feel-good Christmas films. Cineflix Productions is currently in production on the Lifetime thriller Stolen Hearts: The Lizabeth Meredith Story, starring Sarah Drew (Grey's Anatomy), in Greece, which follows a woman trying to free her two kidnapped daughters.
Image courtesy of Cineflix Productions