Programmer profile: Corus Studios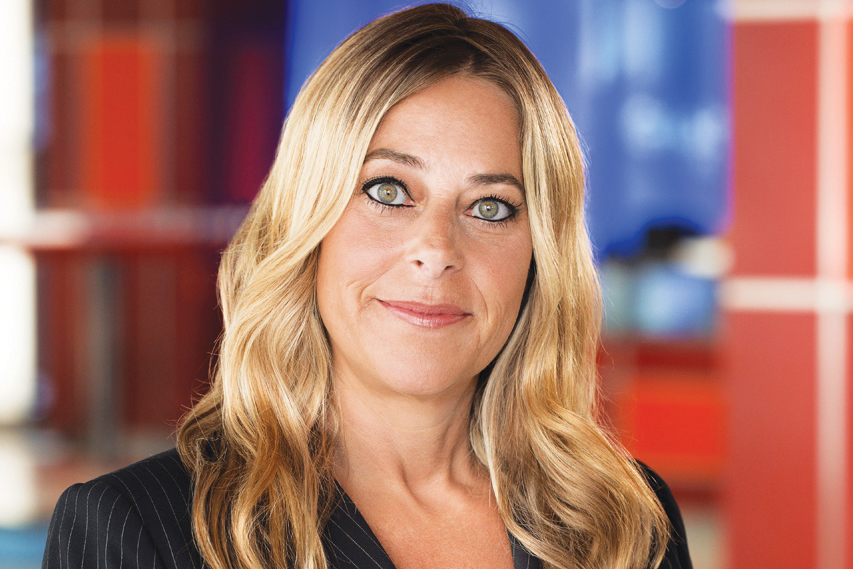 The division of Corus Entertainment ends the year with a new sales record, buoyed by an expanded sales team, and enters 2022 looking for 'left of centre' pitches.
Corus Studios has steadily grown its unscripted content strategy since its establishment in 2015, turning its content catalogue into a revenue driver for parent company Corus Entertainment.
The division ended fiscal 2021 on August 31 with the most licensing sales in its history: 1,300 hours of content across global platforms. In its self-described largest output deal to date, the studio sent 200 hours to U.S. streaming service Hulu, including a pre-sale of the upcoming series Deadman's Curse, produced with Great Pacific Media (GPM).
Corus Studios has set itself up for continued sales growth to feed into the content pipeline, hiring Pooja Nirmal Kant to oversee sales in Asia and Central Eastern Europe and Leyla Formoso for Latin America and select European territories.
Playback spoke with Lisa Godfrey, SVP of original content and Corus Studios (pictured), to discuss what they're looking for in an unscripted pitch, the possible implications of Corus' recent strategic partnership with Discovery+ and how the studio is expanding its content pipeline over the next few years.
Playback: The 2021 upfronts alone saw more than a dozen greenlights and renewals for Corus Studios titles across Corus' specialty channels. What kind of production volume are you looking at for 2022?
Lisa Godfrey: In [fiscal] 2022 we will have 20 Corus Studios series go to air and we have 24 currently in production for 2022/23. For fiscal 2023 we will actually be seeing a slight uptick in the number of hours year over year. We've already greenlit about 15 series and still have a bunch more to do, but we got rolling a lot earlier this year in greenlighting for the following year, so we've got a huge slate that's really accelerating.
Are there any specific genres or formats you're looking for in terms of pitches from producers?
Our primary focus is creating premium unscripted content that works domestically for our channels in Canada, like HGTV, Food Network and HISTORY, and is in high demand around the world, both for streaming platforms and linear U.S. channels.
A big part of our development strategy is an enhancement of diversity, equity and inclusion through [on-screen] talent, from the hosts, home owners and competitors – and behind the camera as well.
We're really proud that we've commissioned shows like Gut Job (GPM), starring Sebastian Clovis, Styled (GPM), Trading Up (Scott Brothers Entertainment), Deadman's Curse and BLK: An Origin Story (Hungry Eyes Media). That's really been a big focus and we see that in demand around the world as well.
We're also going bigger and bolder with some of our HGTV products as we expand outside the box of traditional home renovation content. We're really excited about our new series, Pamela Anderson's Home Reno Project (w/t, Fireworks Media Group) and the tentatively titled Sarah's Mountain Escape (Insight Productions), which are putting new twists into home shows. We have a new show coming out called Hoarder House Flippers (Anaïd Productions) where it's a little bit TLC and traditional HGTV fare.
What are some of the big content trends you're anticipating for 2022?
We've noticed demand for certain genres beyond our traditional slate and what we would normally make for our channels, so we're expanding there too. We see a unique opportunity to further develop the robust foundation of our catalogue. For example, true crime investigation and paranormal content are emerging opportunities around the world, so we're expanding in that realm.
We've already started; we announced that Corus Studios will oversee the distribution for Global News' Crime Beat, so that's our first shot at it on the distribution side. We're also developing behind that as well. Crime Beat initially launched as a Curiouscast podcast and then it was developed for television and now we're taking it out to rest of the world
What other content trends have impacted your development strategy?
We know if we want to be a leader in premium unscripted, we can't just always [produce content for] HGTV Canada, Food Network Canada and HISTORY, so we're going adjacent a bit. It doesn't mean that we're changing everything, but we're investigating some really cool ideas.
We're always looking for new takes on legacy hits as well. That's our bread and butter, so in the home and food space, we constantly ask ourselves, how do we amp up that traditional fare?
Island of Bryan (Si Entertainment) was a great example of that. We took a traditional renovation series and expanded to large vacation resorts, blending the reno with a dash of holiday getaway.
When we speak to streamers, they're asking, 'how do you take a [traditional HGTV Canada] show and amp it up to make it for a streamer? So we have some really cool things in development.
On the topic of streamers, Corus president and CEO Doug Murphy has described Corus' deal with Discovery+ as an "expansive, multi-faceted win-win arrangement."
What impact will it have on Corus Studios moving forward?
For the library content, the Corus Studios licensing deal with Discovery continues to be unaffected with the launch of Discovery+. Networks like HGTV Canada and Food Network Canada will continue to premiere the vast majority of our acquired content first, and maintain market exclusivity for our Canadian original titles such as Island of Bryan, Scott's Vacation House Rules (McGillivray Entertainment Media) and Great Chocolate Showdown (Architect Films).
Through this arrangement Corus and Discovery have built a deeper two-way relationship with content. Not only do we benefit from their content, having them as a longtime joint venture partner on our channels, but now we're seeing more of our content on their U.S. channels, so we expect this trajectory to continue – and are very open to new synergies in the future.
Now that you've expanded your sales team, what do you anticipate international sales interest will be in 2022?
We've been very successful in deepening our partnerships around the world as we build a growing portfolio of multi-season franchise hits and innovative new series. We're seeing an amazing amount of repeat sales for our returning shows and really good success as we spin off new series with [established] hosts.
We expect sales interest to continue to grow, not only in the U.S. where we have seen great success over the past years, but internationally as well, especially in the markets our new sales reps are overseeing, which include Asia, Latin America and Europe. We feel a more targeted focus with boots on the ground in those territories will really see our library expand in some of those untapped markets, where we think there's a huge opportunity.
Any other advice for producers looking to pitch to you?
Don't be afraid to pitch us something that might feel what I call 'left of centre.' We're interested in new spins on old ideas, shows that have some of those traditional elements, but are fresh and never seen before. Throw in twists and make it unexpected.
We also want to hear from more diverse voices. Canada has such a rich cultural fabric and we want to share those stories with the world: Black stories, Indigenous stories, South Asian, East Asian, 2SLGBTQ. Our production executives are doing pitch sessions and mentoring sessions, really getting out there to find new voices, and that's really key for us. If you don't know us, reach out, because we're all available and open to explaining our strategy.
This article originally appeared in Playback's Winter 2021 issue.