Muse Entertainment in development on crime drama with CBS
FBI co-creator Craig Turk has been tapped to co-write the series and serve as executive producer, with Muse's Irene Litinsky (pictured) as co-EP.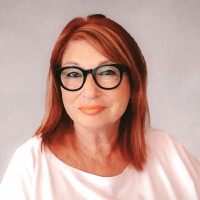 Muse Entertainment is in development with CBS on a new crime drama co-written by Craig Turk, the co-creator of the network's hit franchise FBI.
The Montreal and Toronto-based prodco has tapped Turk and emerging writer Ryan Hooper to pen the series, titled Five Point. Turk will serve as executive producers while Muse's Irene Litinsky and Hooper will serve as co-EPs.
Five Point starts when a legendary U.S. marshal goes missing, with his daughter stepping in to lead his team and investigate his disappearance.
Litinsky is attached to a number of CBS series, including Blood and Treasure and Ghosts, as well as The CW series The Republic of Sarah and Reelz limited series The Kennedys: After Camelot.
Turk is the co-creator of FBI, alongside Law & Order creator Dick Wolf, and was an executive producer on The Good Wife. Hooper's screenplay Four Assassins (And a Funeral) was selected for the 2021 Black List, which lists the most-liked unproduced scripts of the year.
Muse Entertainment recently inked a deal with former Vice Media Canada EVP Michael Kronish to develop factual programming for the international market. The company also hired Private Eyes producer Alex Jordan as SVP, production to oversee scripted content production.
Turk is repped by WME and Hooper is repped by Paradigm and Industry Entertainment.
Image courtesy of Muse Entertainment