Boat Rocker acquires minority stake in TeaTime, completes raft of deals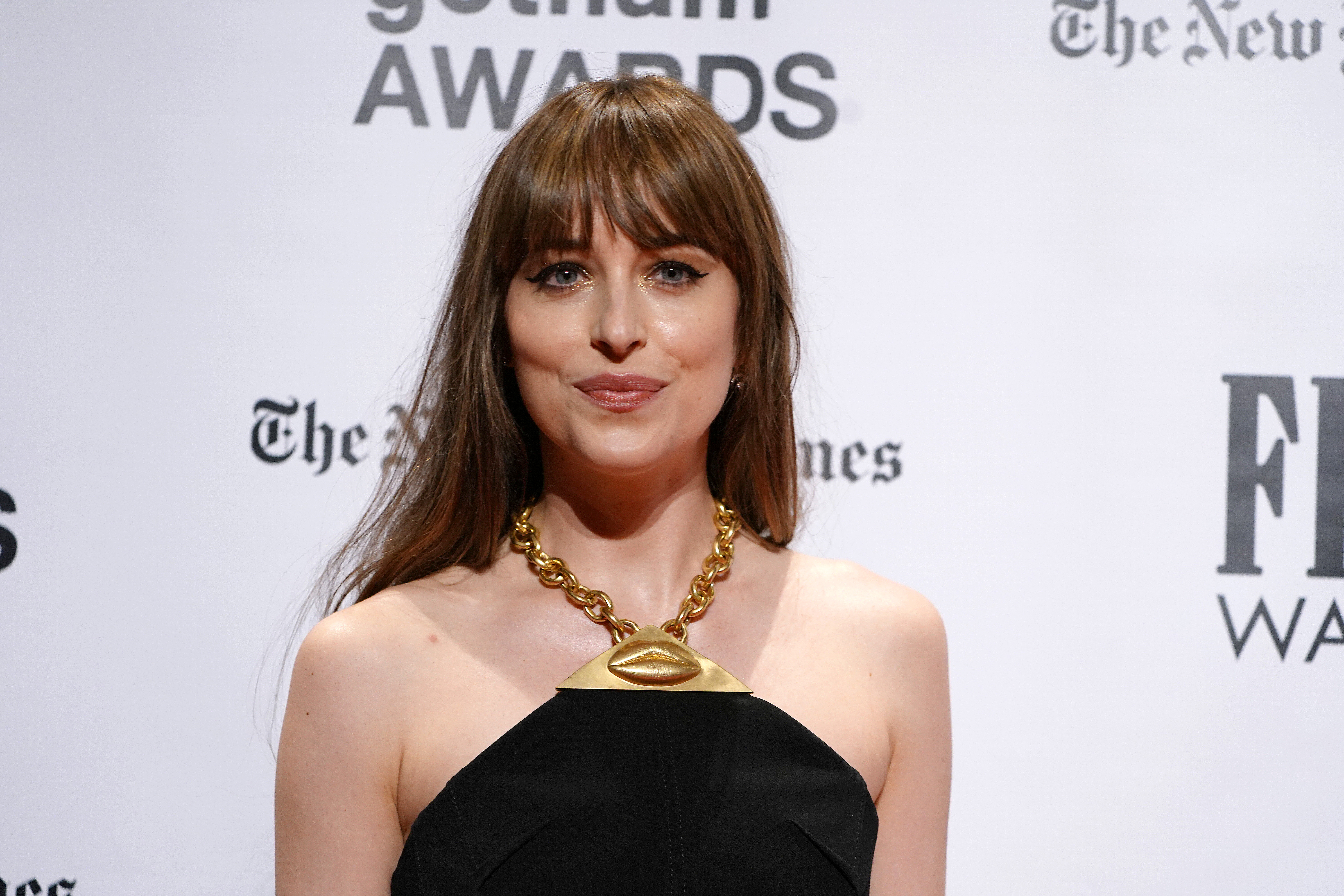 The move expands upon a first-look deal Boat Rocker and TeaTime have had in place since 2019.
Toronto-based content company Boat Rocker has finalized a deal to acquire a minority equity stake in actor Dakota Johnson's production shingle, TeaTime Pictures, the company announced on Monday (Dec. 20).
Under the agreement, Boat Rocker will extend its current first-look deal with TeaTime to develop and produce unscripted and scripted TV and digital content. TeaTime is a production company founded by Johnson (pictured) and former Netflix executive Ro Donnelly.
"Dakota and Ro are building TeaTime into a cultural platform with massive creative and commercial promise," said David Fortier and Ivan Schneeberg, co-executive chairmen of Boat Rocker Media and co-chairmen of Boat Rocker Studios, in a news release.
"Our strategic investment represents a natural evolution in our partnership, our broader corporate growth story playing out, and an unyielding commitment to empowering creative visionaries. We're excited about this opportunity and are actively exploring making similar deals with leading creators."
Boat Rocker and TeaTime have had a first-look deal in place since 2019, and there are currently several projects under development through the deal. Under the new equity investment, TeaTime will still operate as an independent business with Boat Rocker providing capital, and business and strategic support.
Boat Rocker is also expanding its relationship with executive producer Katie O'Connell Marsh with an overall deal to further bolster its premium scripted business. O'Connell Marsh will continue to be an executive producer on the current slate of scripted projects at Boat Rocker, but will be leaving her role as vice-chair of Boat Rocker Studios and will also join TeaTime as a partner.
To expand its IP slate, Boat Rocker also recently struck first-look deals with Lena Headey's Peephole Productions, Ibram X. Kendi's Maroon Visions, Stephanie Langhoff's High Tide Productions, and Shamier Anderson and Stephan James' Bay Mills Studios.
In other news, Boat Rocker also announced that its Hong Kong office has secured a raft of deals with broadcasters from around Asia, and secured further agreements with Australian content partners.
Mary's Kitchen Crush (30 x 30 minutes, Proper Television), a cooking series starring Canadian culinary star Mary Berg, has been sold to Discovery Asia and JEI TV Korea. Discovery Asia also acquired Anna's Occasions (10 x 22 minutes, Triton HQ), in which pastry chef Anna Olson shares new desserts from her kitchen. The series was also bought by Australia's SBS Food.
NTV Japan, SBS Food Australia and its Indigenous channel, NITV, picked up Chuck and the First People's Kitchen (13 x 30 minutes, Andicma Media), wherein chef Chuck Hughes explores First Nations ancestral culinary traditions.
Secrets in the Ice (16 x 60 minutes, Shark Teeth Films) was acquired by National Geographic Asia. The series combines CGI recreations, advanced technology and scientific research to explore the most remote, inhospitable places in the world. JY Animation China, True Visions Thailand, Channel A and JEI TV Korea bought the wildlife series You're Called What (13 x 30 minutes, WildBear Entertainment), which examines strangely named animals.
Living Colour, meanwhile, is a 60-minute title from Curious Features that has been bought by CCTC China, DaAi TV Taiwan and True Visions Thailand. It explores the science of colour, with input from scientists who are fascinated by how we experience it.
- This story originally appeared in Realscreen
- Photo credit: Jamie McCarthy / Getty Images