Acts of service: Balancing the two sides of Canada's booming production sector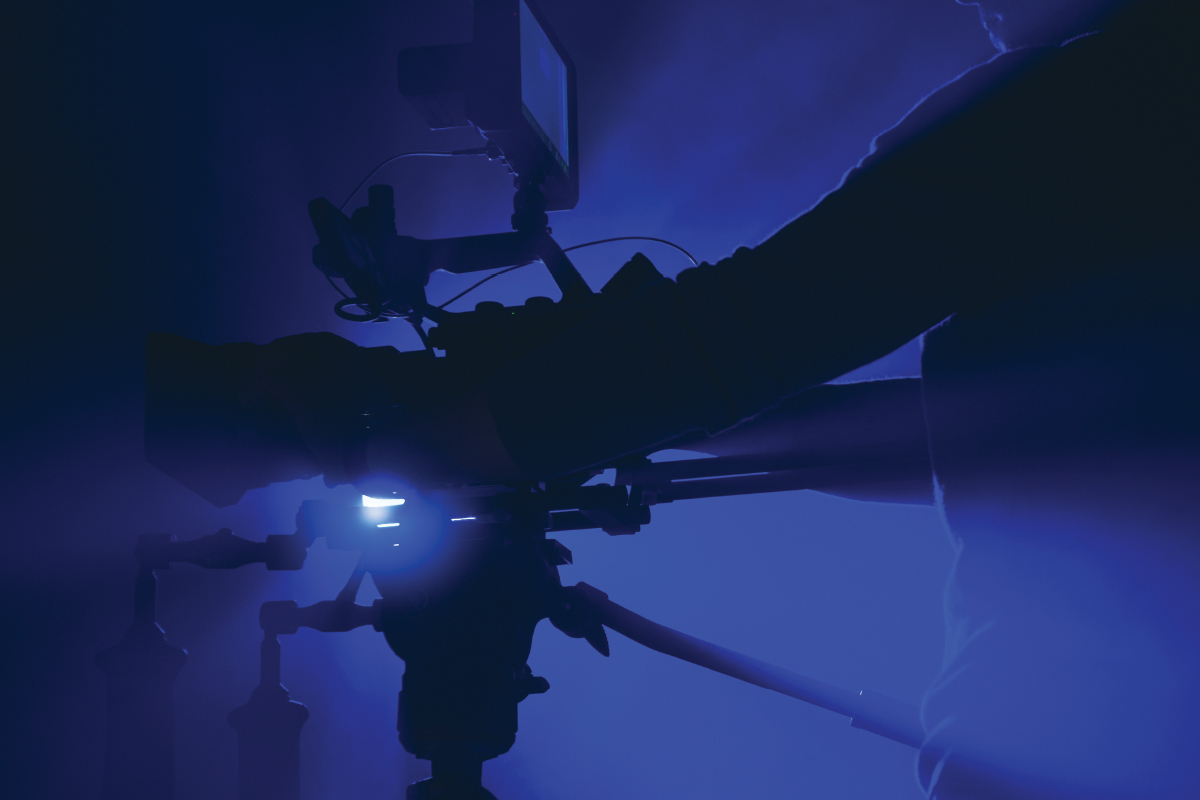 We examine different and sometimes clashing perspectives on striking a balance between the costs and benefits of foreign location service production and Canada's domestic content industry.
By Andy Fry, Jordan Maxwell, Marc Glassman and Sadaf Ahsan 
Over the last 10 years, 90% of total growth in the Canadian screen sector was driven by foreign production and location services, according to the Canadian Media Producers Association. This country has become a top international filming location – an enviable position. According to global accountants PriceWaterhouseCoopers, the momentum on content spending is expected to continue growing in North America by $50 million, or 5.2% every year, until 2025.
Canada's service boom has expanded opportunities for domestic crews — notably to underrepresented and racialized creatives — to work on high-budget, high-profile film and TV projects from studios, big international distributors and broadcasters.
"There's been an explosion of production in Canada in the last couple of years," says Michael Prupas, founder and CEO, Muse Entertainment which has recently been involved in the upcoming gay holiday romantic comedy Single All the Way for Netflix, and Aurora Teagarden Mysteries for Hallmark. Headquartered in Quebec, the Coroner prodco is fuelled by both service work and originals, and works across the country, with Prupas noting increased service production in Vancouver, Toronto and Montreal.
Some 44.7% of FLS production, accounting for $2.37 billion, happened in British Columbia in 2019/20, but Ontario is gaining ground with 29.4% (due to TV series and movies, pilots and single-episode programming), while Quebec has 21.8%, according to the CMPA.
Through key stages of the pandemic, Prupas noted that the COVID rate in British Columbia in particular, was quite low in comparison to Hollywood. "That was a positive thing in quite a few people's minds when they thought about coming up to Canada," he says.
The company's service production work is always profitable and helps its bottom line in addition to production of originals. On the service front over the last year, Muse has made or is working on Blood and Treasure and Ghosts for CBS, The Republic of Sarah for CW, Graymail for Entertainment One/Netflix, Three Pines for Amazon and Single All the Way for Netflix.
Service production was one of the major factors behind Boat Rocker Media's banner year, with profits increasing by 161% over 2020. CEO John Young estimates that half of the 60 productions on the slate for next year is in services, a figure that is similar to this year's work.
"We've got a great reputation all over the world for the quality of our crews, and the teams that we can put together for staff of productions here," says Boat Rocker's Young. "That's in a large part due to our system, the support that's given, in part by the government, and put into the production sector. It's helped to build our reputation throughout the world."
FLS production in 2019-20 was responsible for 139,310 jobs, up 4% from the year before. In contrast, jobs on Canadian film and TV productions were down 16% to 81,180, while broadcaster in-house jobs were down 11% to 23,410.
Balance is key, says Reynolds Mastin, president and CEO, CMPA.
"We must ensure domestic production does not get squeezed out by big foreign companies operating here. The two must reinforce one another. It's the difference between factory workers and factory owners. We can only maintain control of our collective destiny if our sector is anchored by companies that have deep Canadian roots and whose lifeblood is the creation and monetization of Canadian IP."
Mastin says it is too early to be sure of the impact of the pandemic on either FLS or domestic production "because we're still compiling data. But after the early pandemic brought the industry to a screeching halt, spring and summer of 2020 saw the industry work collaboratively with all levels of government to develop and implement health and safety measures that would allow productions to get up and running. The federal government's Short-Term Compensation Fund was a lifeline, and allowed domestic productions to get back on their feet."
That said, there have been additional challenges for Canada's independent producers "as options for COVID insurance coverage dried up. Large foreign studios had significant budgetary resources that allowed them to self-insure their productions here in Canada. This was not an option for Canadian production companies."
While the growth in FLS has massively outstripped the situation in Canadian production, John Lewis, IATSE's director of Canadian affairs, says he believes "the two industries are complementary."
From his perspective, the boom in service work has brought jobs and security to his membership. "After COVID-19, how could I question a model that allows people to keep their homes and health benefits?"
"Foreign service productions have been a big part of the sector here [in B.C.] for many, many years, and it's really been a part of the growth of the sector in establishing a lot of the infrastructure," says Prem Gill, CEO of Creative BC. "They've really helped to increase the talent base, and it made it a world-class centre for local talent to get a lot of experience on foreign service productions, as well as helped them move on to their own productions, learn about IP, development, and more."
One company that's done a lot of business in B.C. over the last several years is WarnerMedia. This past July, WarnerMedia confirmed the next phase in the ongoing Access Canada program, which launched in September 2020, and provides practical experience to underrepresented and marginalized voices on its film and television productions.
The Access to Action program, for example, which kicked off in B.C. but is expanding across Canada, places Canadian talent on WarnerMedia productions such as Insecure, Watchmen, Lucifer and In the Heights and service productions including Batwoman, DC's Legends of Tomorrow, The Flash, Kung Fu, Riverdale and Superman & Lois. The program has led to more than 400 participants of colour getting valuable experience on major foreign service production sets.
In an initiative placing production assistants in two departments – the production office and the locations department – in collaboration with the B.C. chapter of the Directors Guild of Canada, BIPOC producers have a chance to break in and make an immediate impact.
Alberta is another province that's seen significant growth in foreign service productions over the last 18 months. That's in part due to Alberta's per-project tax credit cap removal which allowed the province to become a major production hub and helped entice big budget film and television productions to the region.
Recent productions include the Jason Reitman-directed Ghostbusters: Afterlife; the CBS series, Guilty Party, starring Kate Beckinsale; Paramount Television's Joe Pickett; and a reboot of Jim Henson's Fraggle Rock, shot entirely at the Calgary Film Centre. A prequel to Disney's Predator will be filmed in Alberta and have Native American influences, as the plot centres on a female Comanche warrior.
The province's production count has grown significantly in recent years, says Mark Ham, Alberta film commissioner, who suggests that foreign service productions are helping to grow the local production economy. "We've seen [producers] that are new to the sector or folks have gotten their start on local production, make the jump to larger service productions to expand their skill, move on, and then bring that back [to Alberta] to create local productions," says Ham.
One show that's been able to flourish in Alberta is APTN and Prairie Dog Film + Television's one-hour crime drama series, Tribal. Produced in Calgary by an Indigenous-owned company with a female Indigenous lead, the show just finished production on its second season.
"Alberta has committed $1.5 billion, or 25% of continued growth in the cultural industries over the next decade, as part of the Alberta Economic Recovery Plan, and a big part of that is the film and television sector," Ham says. "We're not going to reach our goal unless we're able to diversify our workforce and tap into all aspects of Alberta's population."
Studios, both in Canada and down south, are also doing their part to provide spaces in which talent from a variety of backgrounds can use its spaces to create and get on-the-job training, whether it's through foreign service productions or low-budget Canadian shorts and series. Alex Godfrey, VP, studios at William F. White International, says foreign service productions are fuelling a huge drive for diversity in film and TV.
"With the revenue that's coming in from studios down south to produce some of the larger budget productions, the opportunities [are creating] a huge drive for diversity. In fact, productions will steer themselves towards a more diverse area or market. We're seeing great movement and initiatives with Indigenous and First Nation communities, including Indigenous groups who are looking to invest themselves, by way of studios."
What's more, WFW recently purchased a backlot from Amazon in Pickering, Ont. with a constructed 23-acre town on it. Included on the lot is a diner, gas station, police station, town hall, town square and numerous store fronts.
Godfrey added that the space is ideally suited to series and features for Hollywood studios, streamers and networks, as well as commercial production companies; however, it is also within reach for indie Canadian producers of varying sizes, too.
Writers Guild of Canada executive director Maureen Parker is well aware of the benefits FLS production brings to the Canadian industry. But she believes the growth of FLS in the last decade at the expense of Canadian production has created unhealthy market distortions.
"FLS has taken over our industry," she says. "Canadian tax dollars are being used to support U.S. production. Canadians are making shows that they have no ownership in, and which lack a Canadian voice."
The WGC's primary grievance is that Canadian writers and showrunners are effectively excluded from American-backed shows: "Writing teams are invariably hired in Los Angeles," says Parker, "so the only Canadians working on them are the ones that relocate to the U.S. We've seen a massive exodus of Canadian writers in recent years."
She has little time for the suggestion that FLS has improved Canadian film and TV infrastructure. "Canadian productions aren't the beneficiaries. They get pushed out of Toronto and end up filming in places like Sudbury. That makes it harder to get the best crews."
The loss of choice crew to service production is a key issue in part to the scramble for funding for Canadian productions, All My Puny Sorrows writer/director/producer Michael McGowan told the audience at the Playback Film Summit in November.
"People that want to work on these independent films, they also want and need to make a living and if you can't guarantee them, they have to jump on something else," McGowan said. "A lot of people that really wanted to work on this film simply because we didn't get commitments until way late and it feels like the dominoes: until Telefilm commits, nobody else is committing."
One bone of contention is a formula which allows global streamers with 20 million subscribers or less to benefit from discounted rates on crews (a model that affects both U.S. and Canadian workforces).
IATSE's Lewis says he is comfortable with the model, which was originally set up to support the fledgling streamer industry. "But the landscape has changed, and the formula needed to address that. Our concern was that some streamer productions entitled to discounts actually have bigger budgets than their broadcast counterparts."
In the U.S., IATSE threatened to strike as part of its attempt to overhaul the existing agreement, and this tactic appears to have paid off. While the 20 million subs threshold is still in place, reports suggest higher budget productions in this bracket could see wage increases of up to 30%.
The CMPA's Mastin says his organization is encouraged to hear the new federal government speak about prioritizing legislation updating the Broadcasting Act. "It's no secret we've long been calling for this. The devil will be in the details, but smart legislation with effective supporting regulations will help set the Canadian sector on a path of global leadership."
Lewis says he sees logic in the Bill C-10′s goal of rebalancing the way Canadian content is funded (with estimates that it could inject $830 million annually into domestic production by 2023). But he also maintains that "the infrastructure investment in studios, equipment and skills is benefitting every tier of our industry."
Parker hopes the new broadcasting bill, if it requires streamers to spend more on Canadian production, will begin to redress the imbalance.
This article originally appeared in Playback's Winter 2021 issue.