Changemaker of the Year: Tonya Williams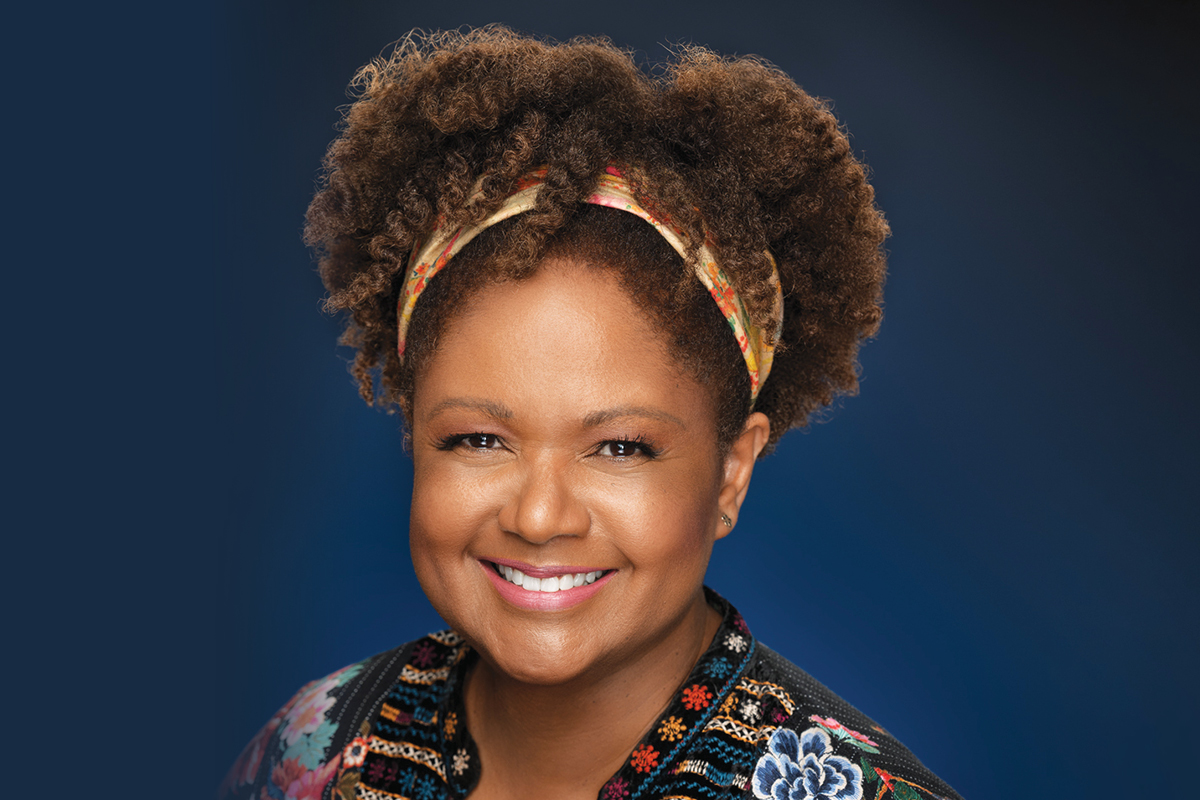 The Reelworld Screen Institute founder is finally finding support for the industry-building ideas she planned over two decades ago.
It has been a transformative year for Tonya Williams.
The newly renamed Reelworld Screen Institute has emerged as a powerhouse far beyond delivering an annual film fest that she founded in 2000. Williams is developing the non-profit into a key builder of a more diverse and equitable industry with year-round education, training programs, an industry database and job board. A protocol guide for the industry to better represent Black, Indigenous, Asian, South Asian and women of colour on and off screen is coming in the new year.
"What's funny is almost all the ideas people are seeing now are the ideas I had 20 years ago, we're just finally getting funding to execute my original business plan," says Williams.
Never one to rest on her laurels, here are five changes she suggests the industry still needs:
1. Data collection
Racially diverse groups from the Black, Indigenous, Asian, South Asian and people of colour have been demanding data be collected for decades and our government and the screen industry has always had an excuse why they couldn't do that. We already know the numbers will be bad, but we need to create a baseline so that we can tell in the coming years if things are working or if they are not. This is the data that will help us make funding choices and give us more insight into what we need to do to correct the problems.
2. Funding
If we are serious about levelling the playing field, we have to look at the current funding structure and be equitable to all of our diverse groups. It is not possible to only parse away 25% of funding and say that will be for all our diverse groups and still hold 75% for white straight men. It's taken us over a hundred years to create this inequity. Our industry is driven by money and the quality of the content is contingent on the investment we make. We have underfunded our talent for decades. Let's change that.
3. Path to the top
I'd rather not see knee-jerk reactions to the lack of representation. You set people up to fail when you pluck them from low-level positions and transplant them into senior or executive positions too quickly. Set a realistic three-to-five year path to those positions; giving the opportunity to travel to the different markets, build the relationships and real-life experience not afforded to them in the past. Show them that you are making an investment for the long term. Help them to dream of breaking that glass ceiling. Remember they didn't see many faces like theirs at that top level.
4. Mentorship
True mentorship is the gift that keeps on giving. It's not just a couple of meetings or a quick phoner with someone you've barely met. Those who are at the very top, who have achieved that elusive success, should reach back and choose just one person. Be a beacon of support and guidance for the years to come. Share highs and lows, be a confidant and cheerleader.
5. Infrastructure
We know we need to change the face of our industry at the very top level: the gatekeepers. They have all the power and currently those faces don't look like the audience or our diverse industry. But let's not limit our understanding of a gatekeeper. We also need more diversity in casting directors, agents, and managers in the infrastructure of our industry. It's not enough to pour money into the content creators alone, we need to invest in diversifying the support system around them. That infrastructure includes creating a diverse star system. Our producers need to have internationally recognizable talent that they can attract funders with and increase their audience reach.
This article originally appeared in Playback's Winter 2021 issue.