Unscripted Series of the Year: Chanteurs masqués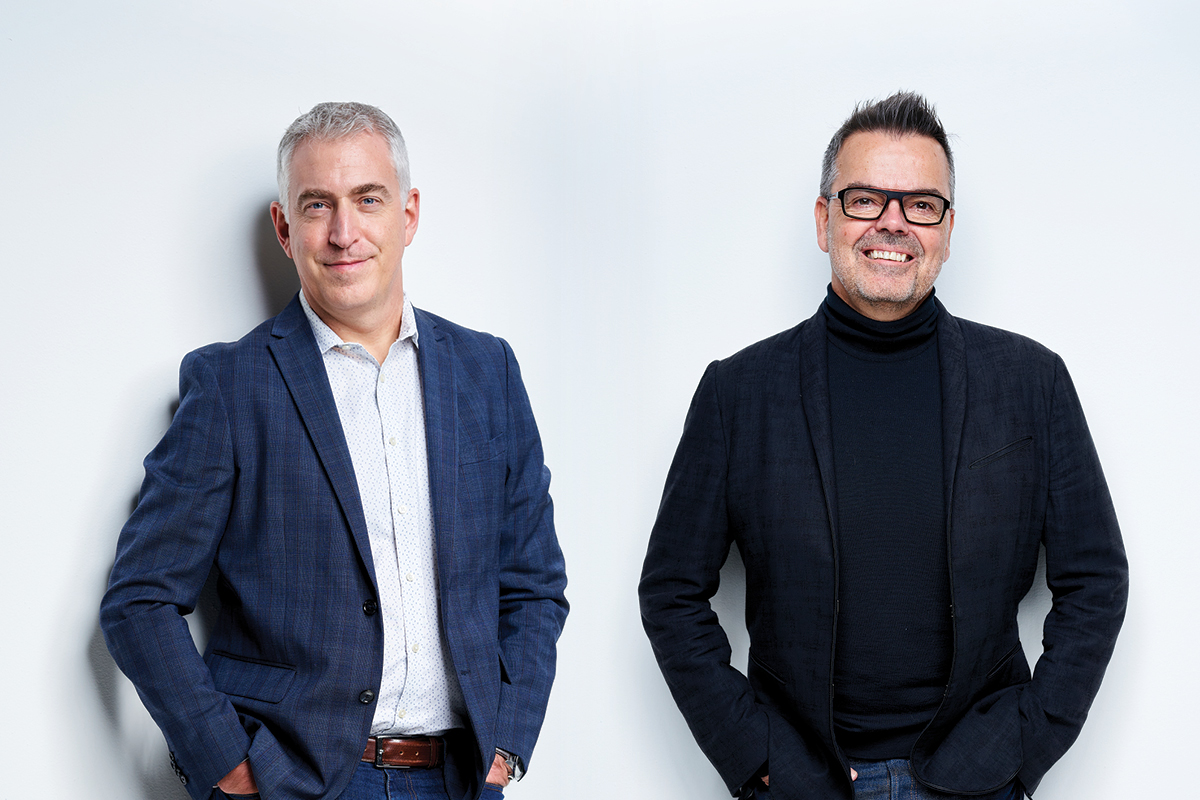 Unmasking the success of TVA's shiny floor success and how it all plays into the plan to reach large audiences, and engage young viewers.
Given that Korean entertainment format The Masked Singer is a hit wherever it airs, you could argue that Quebecor-owned commercial channel TVA's decision to adapt the blockbuster show was a commercial no-brainer.
But there's no question that the French-language broadcaster has spun gold, fashioning yet another water-cooler extravaganza for its primetime schedule.
According to Yann Paquet, VP, strategy and international business, Quebecor Content, the 11 x 60-minute series, known locally as Chanteurs masqués, has been pulling in more than 1.7 million viewers in its Sunday evening slot. "To put that in context, it is outperforming all shows in Canada, French or English. It has almost 50% share within Quebec, an amazing performance."
Strategically, the show is a perfect fit for a channel that has already made its mark with local versions of The Voice, Dance Revolution and Love Island, which also enjoyed a strong debut season in 2021.
"We look for shows that will make a splash with audiences of all ages," says Paquet. "Chanteurs masqués has a unique twist and a play-along element that aligns with our editorial direction."
Asked whether these shows are primarily a defence against the streamers, Paquet says: "It is actually much more about how TVA wants to position itself. We are the biggest network by far in Quebec, so we need shows that have potential to reach large audiences, and bring young audiences back."
Denis Dubois, VP, original content, Quebecor Content says great care was taken to ensure Chanteurs masqués was accepted by the audience as authentically Quebecois.
The show was made by Productions Déferlantes (La Voix) and the elaborate ensembles were created by Patrick Martel, known for his work with Cirque du Soleil: "The production team and contestants put a lot of effort into their costumes, making sure the stories behind their disguises mean something to them and resonate with the local audience," he says, adding that a behind-the-scenes episode (No. 12) will give viewers a deeper insight. "The panel of five (larger than in other versions), is a mix of local talent designed to appeal to all demographics; and the choreography throughout the show is spectacular."
Paquet says the strength of the Quebec star system meant there was no problem finding the talent to take part in the show, even under the shadow of the pandemic. "Everyone has seen what a success the show is internationally, so persuading people to take part was not difficult. And COVID protocols are well understood now, so that aspect was not especially challenging."
It's too early to say if there will be a second season, but barring a catastrophic ratings slide it seems certain to return. As for other upcoming shows, Paquet and Dubois say they are always in the market for bold shiny floor shows that can appeal to all demographics. Star Academie, for example, returns next year.
They also note that Quebecor's entertainment strategy is not confined to the flagship channel. Quebecor's specialty channels are hungry for original content and, in fall 2021, the company launched unscripted streaming platform Vrai, promising numerous exclusive originals. One high profile launch, says Dubois, will be a Quebec-themed version of Bake Off in January.
"It looks spectacular and we are sure it will be another major success for us."
Pictured: Yann Paquet, left, and Denis Dubois; courtesy Julien Faugère