Film of the Year: Le Guide de la famille parfaite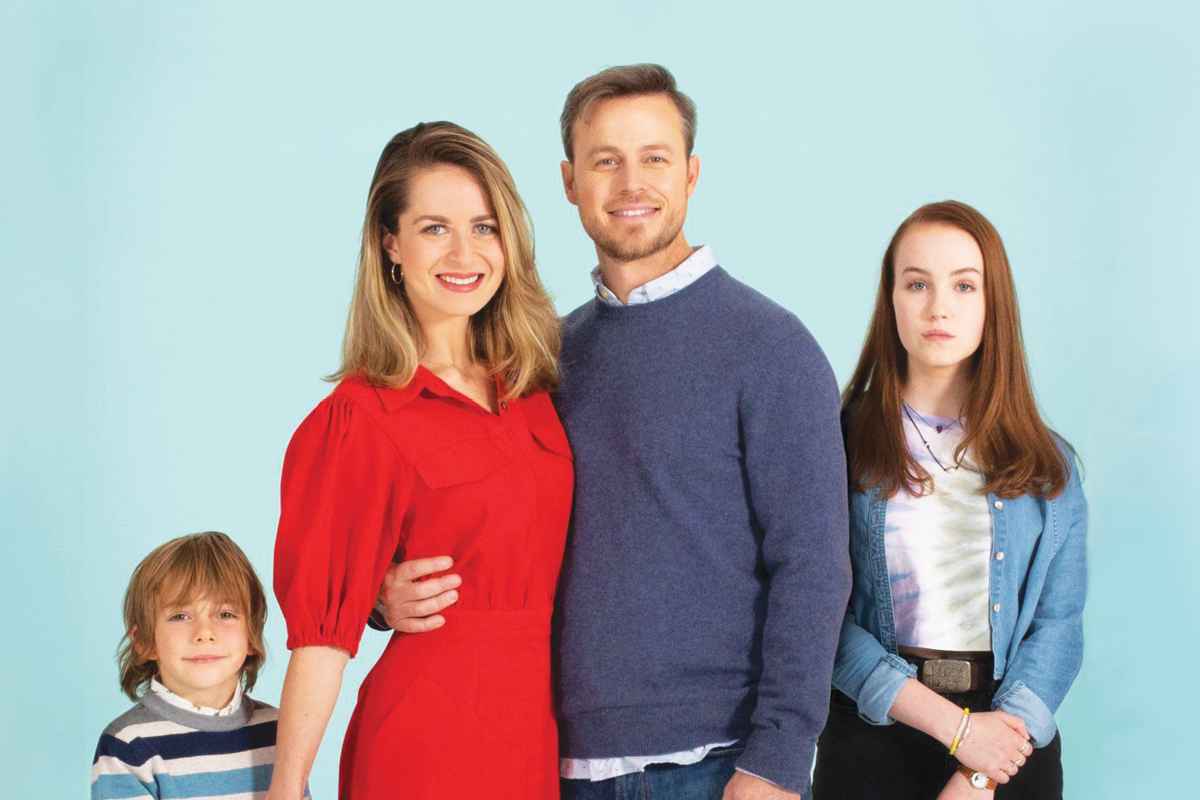 The Quebec feature launched on Netflix after amassing $2.1 million at the box office.
In a year that began with movie theatres closed and then saw them reopen with capacity limits and distancing measures, Quebec comedy-drama Le Guide de la famille parfaite nevertheless managed to pull in a sizable box office ahead of an enviable launch on Netflix.
The Ricardo Trogi-directed feature focuses on the strained dynamic in the Dubois family, consisting of demanding father Martin (Louis Morissette), overburdened mother Marie-Soleil (Catherine Chabot), uncontrollable son Mathis (Xavier Lebel), and Martin's anxiety-ridden daughter Rose (Émilie Bierre). Félize Frappier and Louis-Philippe Drolet are producers.
The film opened on July 14, 2021, to an average of $2,507 per screen at 57 locations on its way to a cumulative box office of more than $2.1 million. That would be impressive in any year, but Morissette — whose company KO24 produced the film and who co-wrote the script with François Avard and Jean-François Léger — believes "we would have made $4 million without COVID-19."
Budgeted at $5 million, Guide was set for release in summer 2020, but distributor Les Films Opale sat on it due to the pandemic while options were being weighed. They didn't want to hold out much longer.
"We were waiting and looking at all that was produced in the U.S. and Canada and realized that many movies would be coming out when the pandemic went away," Morissette recalls. "We'd get just a few weeks on screens because there always would be another Quebec film waiting, and then the American studios would come along asking for every screen."
As the film opened, Quebec theatres had to keep seated groups 1.5 metres apart, while many moviegoers remained hesitant to return to cinemas at all. Anticipating these limitations and looking to reach the film's full potential audience, Morissette had reached out to Netflix Canada, which introduced him to execs south of the border.
"We had a really good conversation," Morissette recalls. "I showed them the finished movie and they saw the potential and bought it. But we wanted to keep the theatrical release. For me a movie's full strength comes on the big screen. And we didn't want to be the people who helped destroy Quebec's distribution channel."
And so Netflix agreed to start streaming the movie internationally in more than 190 territories simultaneous to the theatrical release, and then in Canada eight weeks later, including English subtitled and dubbed versions. Another complicating factor was having to amend broadcast deals previously in place with Radio-Canada and Super Écran.
While Morissette can't share Netflix audience data, he is amazed the film is now reaching many millions of viewers outside of Quebec. "I suddenly had new Instagram followers from Colombia, Spain and Brazil," he says. "And I was thinking, 'Where did this sudden interest in my life come from?'"
This article originally appeared in Playback's Winter 2021 issue.