Prodco of the Year: Proper Television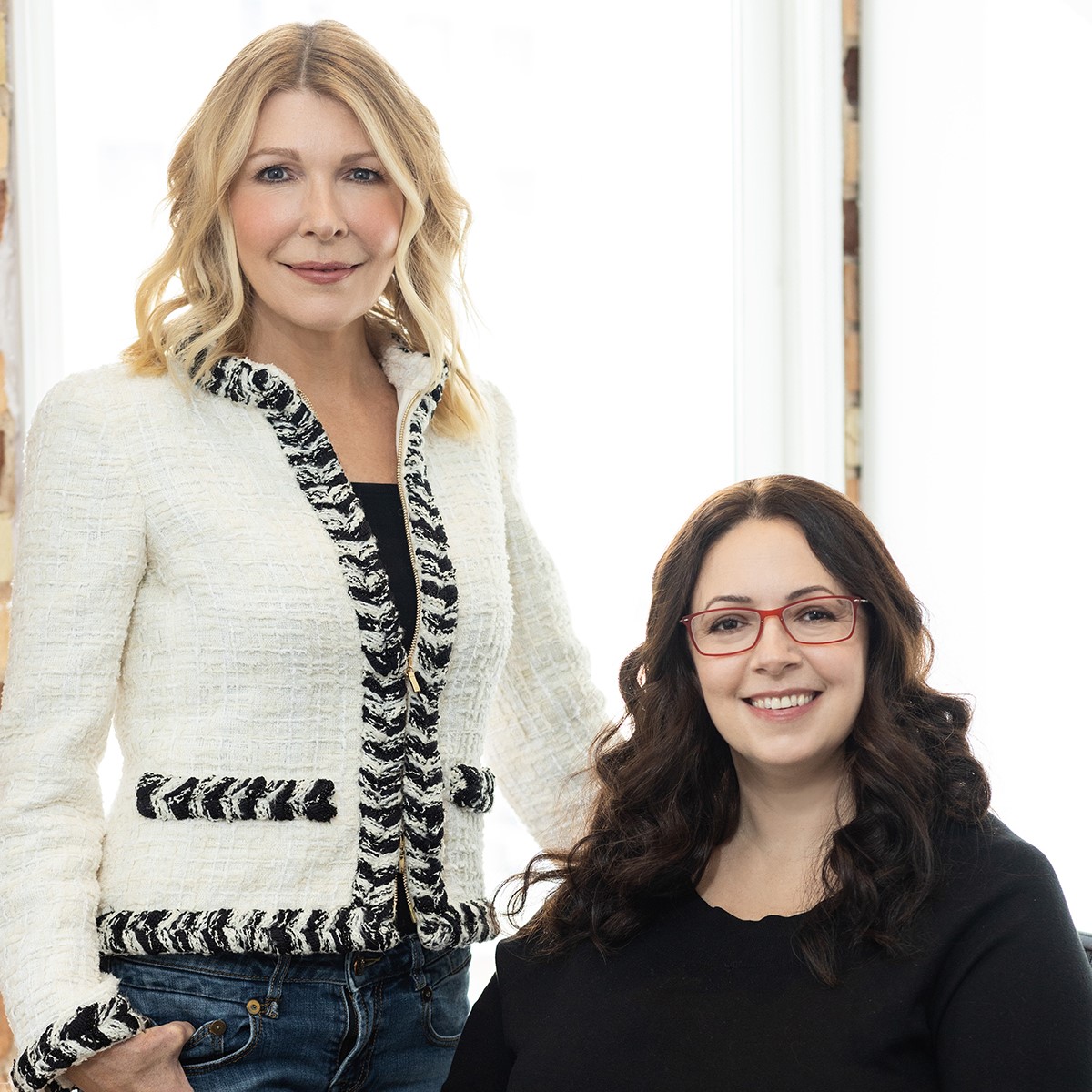 The Toronto-based unscripted entertainment producer found real success in format adaptations and building on its star power, confident in the right team.
Having successfully negotiated COVID-19 related disruption in 2020, Proper Television took its output to the next level this year with the premiere of its first Netflix original Motel Makeover. At the same time, it produced season two of Junior Chef Showdown for Food Network Canada and continued to build on the star power of Mary Berg, who looks set to join the pantheon of global celebrity chefs.
Proper TV's progress is quite remarkable when you consider that company founder and CEO Guy O' Sullivan passed unexpectedly in early 2017. But under the diligent management of his successors, co-presidents Cathie James and Lesia Capone (pictured), the company has continued to thrive.
Alongside its impactful originals, it remains one of Canada's foremost producers when it comes to working with international formats. The fact that it has been entrusted with brands such as Masterchef, Iron Chef, Storage Wars and Bake Off is a good indication of the faith that IP owners are willing to place in Proper TV's cohort of showrunners.
A key factor in Proper's accelerated growth was the decision, soon after O' Sullivan's passing, to become part of the rapidly expanding Boat Rocker Media empire.
"The industry has been going through an incredible period of transition," says James, "and being part of Boat Rocker has given us a lot of confidence. There is tremendous expertise and skills across the group, as well as access to capital that we wouldn't have had as a smaller stand-alone company."
Capone adds that Proper has also benefited from Boat Rocker's global-facing strategy: "We continue to have very strong relationships with Canadian broadcasters, but Boat Rocker's distribution arm has given us a lot of assistance in terms of financing shows and navigating the content marketplace."
One of the most noticeable aspects of Proper TV is the way it has ramped up its originals, with Motel Makeover, Mary's Kitchen Crush and Mary Makes It Easy all performing well on their respective platforms.
But James says the company's real strength lies in the balance between originals and adaptations: "The two really inform each other. The great thing about format-based franchises is that you get to work with shows that have been successful everywhere – and you get amazing input from international producers who act as consultants."
All of this, explains James, influences "development and trickles down into every aspect of production – which is great for bringing through behind the camera talent. The big casting calls are also an opportunity to unearth onscreen talent."
Proper TV has cultivated showrunners such as Jessica Capobianco, David Donohue, and Mark Van de Ven.
Capone and James credit careful nurturing and astute talent spotting. Emerging talent is constantly challenged and made to feel fully engaged in the process. "A big part of our role is seeing their potential and knowing what they are capable of," says Capone. "They don't start out as showrunners – they're often directors or story editors or writers."
Equally, James and Capone have proved themselves capable of charming third-party showrunners, a case in point being the creator of Motel Makeover, Jessica Nahmias: "Jessica is a very talented producer who we have wanted to work with for a long time," says James. "She brought us a casting reel of the two stars, April Brown and Sarah Sklash, and we were immediately taken with the concept. A lot of other producers were also interested so we were very fortunate."
Motel Makeover, a 6 x 30-minute series, has been a breakout hit on Netflix. But what exactly do James and Capone look for in onscreen talent?
"They need an extraordinary skill set and real passion," says James. "With non-scripted TV, the narrative unfolds as you work, so if the person in front of camera isn't fully engaged it affects the entire production. Talent has to bring everything."
Authenticity is the other magic ingredient, adds Capone, and this is something Mary Berg's shows and Motel Makeover offer in abundance. In the latter show, audiences get to see every step of the process – as Brown and Sklash battle to launch their motel business during the midst of the pandemic.
So what next for Proper TV? In part, it's more of the same, says Capone: "We'll continue to work closely with Canadian broadcasters. These are challenging times but our partners have been incredibly collaborative and supportive."
At the same time, says James, "we're looking at how we can further tap into the advantages that Boat Rocker brings. I'm excited by the prospect of working with our scripted colleagues. There might be scope for some kind of hybrid project that blurs the lines between fiction and reality. Or maybe, if we can find the right project, we could draw on Boat Rocker's expertise to move into scripted."
More generally, James is on a mission to make work fun again: "During the pandemic, a lot of the joy drained out of TV because people were working in silos. The greatest thing about TV is the collaborative side. We want to bring back that sense of enjoyment which is so important for mental health."
This article originally appeared in Playback's Winter 2021 issue.